For graphic designers, logo contest sites are the best way to show and sell their design work in this crowdsource market. Designer from all over the globe enters in design contest to get exposure, clients and promote their design work.
Logo contest sites are completely dedicated to talented designers by publicizing their work and connecting with new clients or opportunities and earning money at the same time. Individuals or companies hold the designing contests and the selected logo design awarded with prize money.
How to Win a Logo Design Contest
Before we Dive in Logo and Graphic Design Competition Websites, Here are Easy to Follow Tips to Win a Contest:


We have curated hundreds of contest related blogs, articles, forums and question (FAQs) asked by freelancers to find out some important tips and tricks. By following these simple tips, you will definitely win the contest. Let's take a look to the points:
1. Find and Pick the Right Contest
99Designs said You'll be more successful with design contest when you lean on your strengths. Most of the beginner freelancers pick the contest for price in the chance of making more money in a day. This is common mistake, you need to understand that if the contest have a big price money then the client definitely have some big or specific requirement for their logo design, will you able to fulfill client's need?
As a beginner, don't waste your time chasing price money, find out the right contests to enter as per your skills.
2. Know Your Strengths
Every designers are master in a specific design style/type. There are many design styles or types available i.e. lettering logo design, 2D logo designs, Web 2.0 logo designs, 3D logo design, vector logo design, bold and strong logo designs, freehand logo designs, cartoons logo designs etc.
You know your favorite style and you're master in? Working on a project as per your skills or style, you have a better chance to win the contest.
3. Enter into the Latest Competitions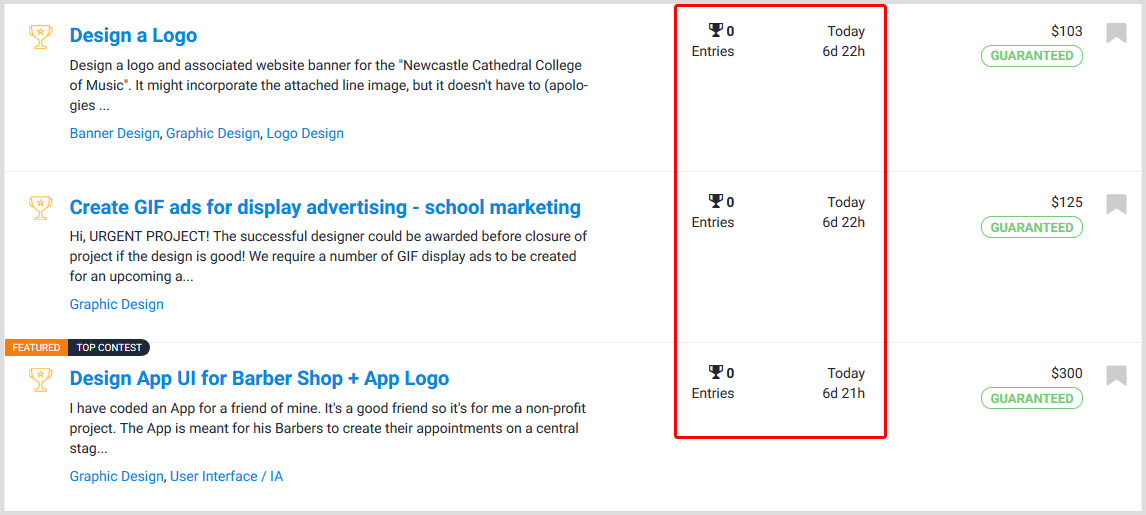 First impression is the most lasting! You have good design skills, enter into the latest contests with low entry number and submit your first entry as soon as possible. After submitting your first entry its time to build a relationship with client.
Generally, ask for feedback or more about his/her business! It makes a good impact on client's mind and it looks like you're serious about this job. As long as the client respond back to you, you have more time to do more research and submit your second entry.
There are simple terms, the first stage is an "Idea" stage. If the client likes your design idea, you will be selected for the second round for enhancement of design without creating more different designs. You will be able to enter, focus and win more design contests. Submitting in late means you have a lower chance of being noticed by contest holder.
4. Pay Attention to the Contest Brief
You have to understand the contest holder's needs and wants. Read the contest brief thoroughly. Every client have different requirement and feels for their design and there always will be some design contest rules to follow in participating online logo contest sites.
Check out the job description for client's industry, design style, color preference, competitors and any further details that you think is important to beat the best. If there is lack of information provided my contest holder, don't be afraid to ask question before jumping straight into the design process. Be humble and make connections with the contest holder. They are here because they are looking for the best custom logo design services and solutions.
5. Gather the Information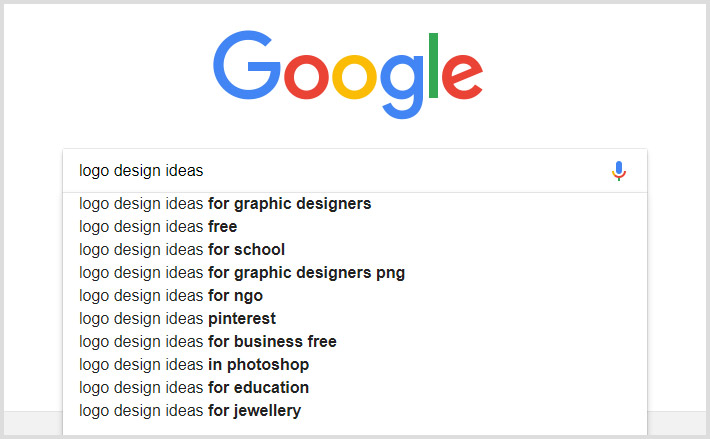 After paying the close attention to the brief, make a quick research. Check out the logo inspiration sites or use Google search to gather all the information and material that fulfill the clients requirement. Start drafting your first entry with 1 or 2 designs with different perspective.
In order to participate in more competitions, don't spend more than 1 or 2 hours for each contest submission. 2 Hours is enough to give up for the chance of winning $100-$300.
6. Explain Your Artwork
The contest holder also needs to understand the complete context of your design. Don't submit your entries with 1 or 2 lines like "Please take a look at the design and submit your feedback." in the description box.
Explain your design process, artwork and try to communicate with the client. So like what idea you have in your mind, where the idea came from, what are your suggestions as a designer, will it work or not etc.
7. Attract with Presentation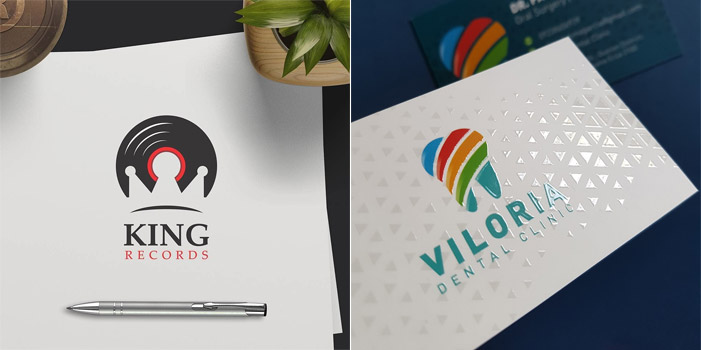 Fanuel Enrico | Colour Drop Printing Solutions
Irfan AK – Digital & Content Marketing Expert, well said in his article on "How To Play And Win A Logo Design Contest?" posted on Medium that the simple and effective technique to grab the buyer's attention for your logo design is way to presenting designs.
"There are multiple entries in a logo contest and after a while due to same thumbnail size, all start to look similar to the buyer. By garnering your logo design with a colored border it get the much needed attention."
You can also incorporate the business card template or branding material to make your design pop up.
8. Differentiate You Designs
Most of the time the client select or favors a design submission on early stage, and designers start submitting similar designs in the hope that their design also be selected. There is only 10% chances your similar design will be if you can beat the best.
You need to think, why client favors your similar design if someone already did a great job? Maybe client finalized one concept and waiting for more submissions with different concepts. Sounds different?
When other designers creating similar designs concepts then it's the right time to differentiate your design. Don't be a part of the crowd!
9. Time to Quit
Sometimes you see that your design submissions aren't going well. For any reason, you're getting three or four star rating or may be worse on the first stage. There are other designers doing a great job than you. At that point, you need to take a look at the brief once again and try to change the designing strategy.
Or if you're doing poorly in the design contest then quit immediately. Don't waste more time to design more concepts. You can put the same amount of time in entering the 2 more new contests.
You knew that that was the right time to quit so don't feel bad about quitting.
10. A Pro Tip
Never stop learning. There are a lot of new articles that will absolutely teach you how to be an effective logo designer and how to win a client.
Best Logo Contest Sites
In this article, we will cover the top logo contest sites with design reviews to help designers looking for online work.
99Designs – Best Logo Contest Sites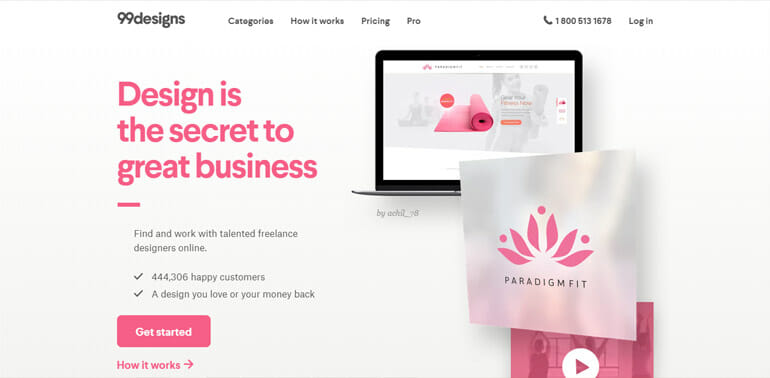 99Designs is one of the well-known platform for graphic design competitions such as logo design, web design and other design categories. With its quality & affordable design services, building connections between designers and clients around the world.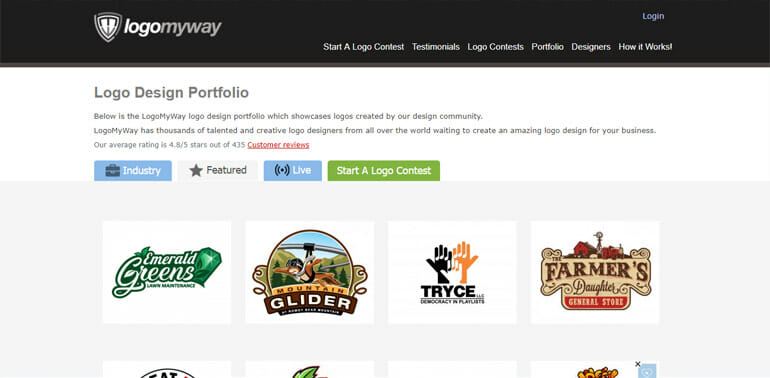 LogoMyWay connects quality customers with a great community of over 15,000 brilliant designers around the globe. Here you will not get any shortage of logo design contests but make sure your work is the level to stand out from the crowd and design competitions.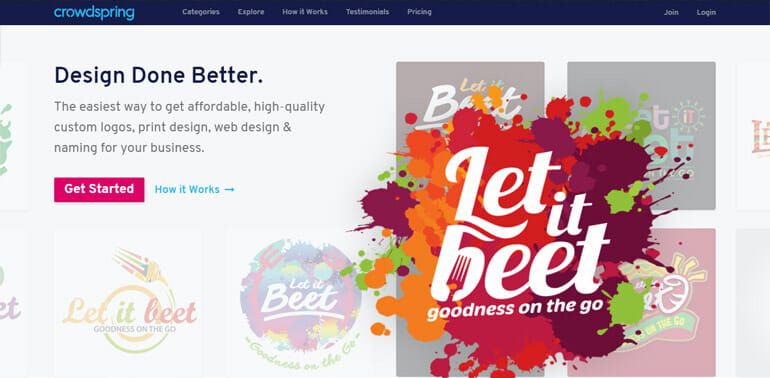 Launched in 2008, now an online hub of digital services. More than 206,000 artists from 195 countries CrowdSpring assisted over 52,000 of quality clients with creative artwork around the world.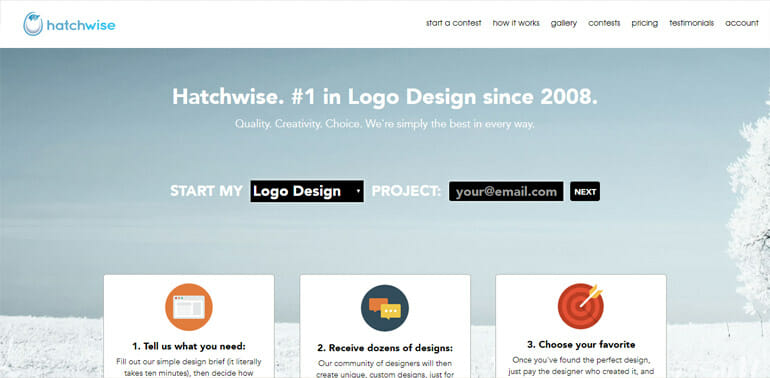 This web-market let customers launch a project regarding designing with brief details and specific budget. Then the task is shared with Hatchwise's designer community. After choosing a winner, a client makes the payment and gets the hand on the design in no-time.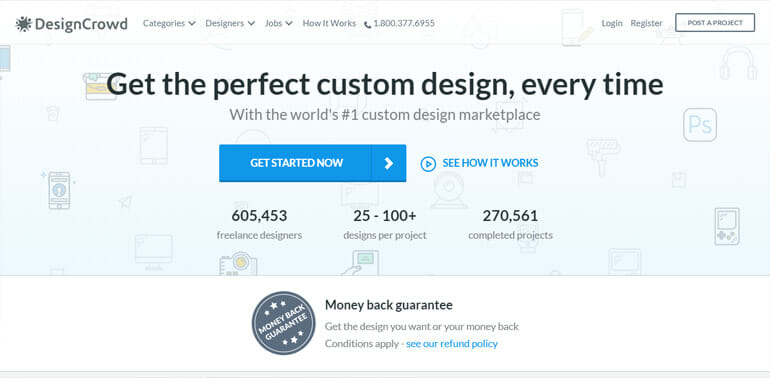 DesignCrowd an on-demand site of designs where individuals or companies held design contests including logos, t-shirts or web pages. Besides winner, here even participants earn percentage money depending on their efforts.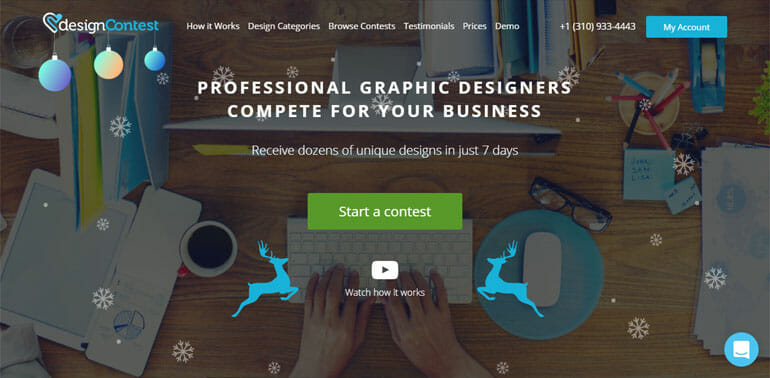 A trusted place for creative work from 2010. DesignContest is another best website in our logo contest sites list for designers. They made the design tasks even simpler and in little time get famous having over 199000 skilled designers. Holding design contests such as print design, corporate identity, Product design etc. So keep your eyes on design competitions.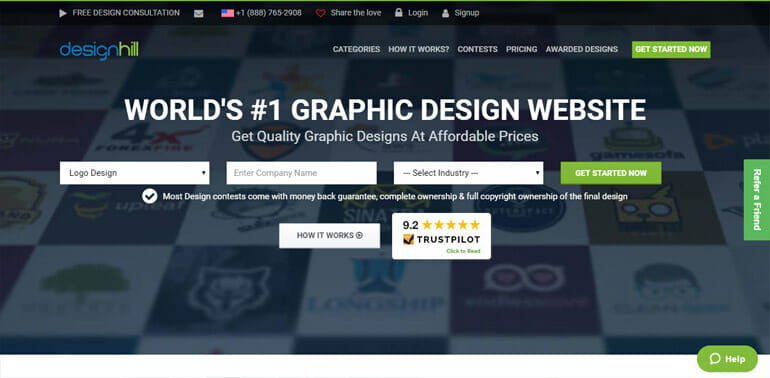 Designhill is a great site for people who want professional design work organize contests for their projects and get a lot of smart artwork in no time. Make things correctly, to please clients and stand among the others. After full satisfaction, you get money and client all rights of design files.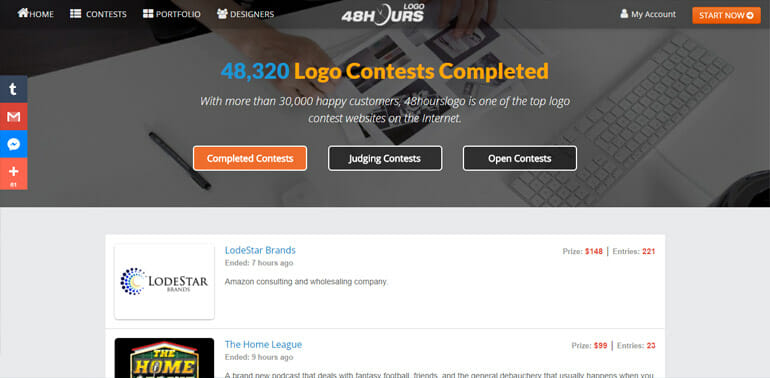 48hourslogo affordable crowdsourcing website offering custom logos, web & print design services via way of design contests. Freelance designers join this website to compete with each other on logo & other creative projects to win the prize offered by design competitions holders.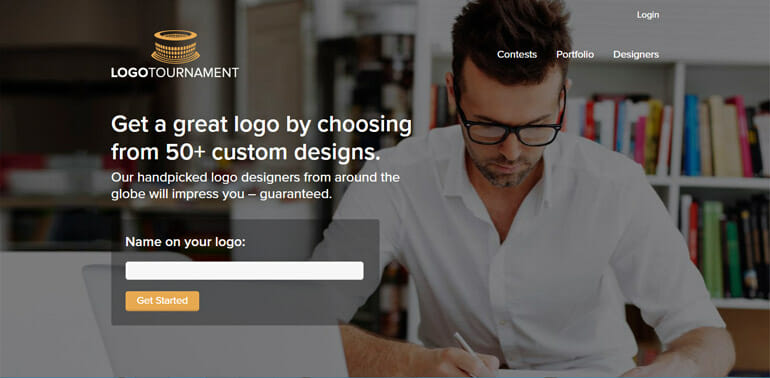 As the name suggests, LogoTournament is next best website in our logo contest sites list where buyers get the logos from around 50-200+ custom designs instead of staying on a single choice, all are crafted by the professionals and their Contests start at $275.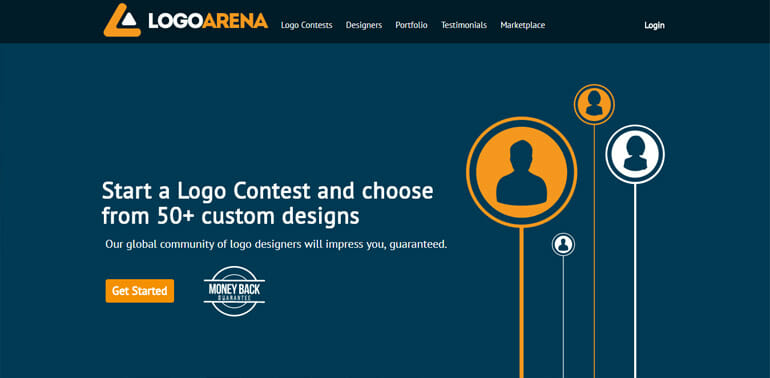 LogoArena is perfect if you are looking for handsome earning through logo designs. This platform has become a great space for creative designers with the contest starting 249$ so be sure to check its design competitions.
Tactics to win design competitions on these sites
As per now, there is no magical trick available for winning after all its all about the game of talent and skills to win a design contest but still, there are methods by which you can increase your chances to win with these points:
Focus on quality of the design and not quantity; make valuable designs that meet customer's needs.
Carefully read the contest design briefs.
Be responsive to the contest holder comments.
Avoid submitting lots of basic designs.
Submit original logo, icon and illustration designs that fulfill the Stock Policy & Concept Originality Policy.
Follow the rules of all design competitions and conduct yourself professionally.
Make your profile page sparkling, buyers always look at your profile to see your best work.
FAQs
How do I get clients for my logo?
Here are the three simple things you can do right now to get more clients for logo design.
The first one, create your own portfolio website with WordPress portfolio themes. Submit your website to Google My Business and start doing SEO. With the help of SEO, your website will rank on search engines and get clients for logo design.
If you think SEO is a long process, then create your portfolio on Behance.net and Dribbble.com. Both of the sites are well known and have millions of monthly visitors.
Secondly, you can join freelancing websites like Upwork. Build your strong profile on these freelance websites and list your services. Also, showcase your best work to attract new customers.
You will get listed on these websites based on your ratings to get freelance jobs online, so keep the lowest price for your logo design and provide your best services.
Last but not least, you can start selling your logo designs on design selling websites like CreativeMarket or sell your services on marketplaces like Fiverr.
What I do if my logo gets rejected from a contest?
You have to give your best if you want to win logo design content. But if, in any case, your designs get rejected or not selected by the content organizer, you can sell your rejected logo designs on logo selling websites.
We already have published a blog where you can find the best websites to sell logos.
You have to consider 3 things before selling those logos on the marketplace. 1. Make sure the contest is closed. 2. The logo cannot be a winning entry. 3. The logo cannot be shown in your portfolio on the contest site.
Conclusion
That's all folks, that are the best logo contest sites or competitions sites by us. If we miss out your favorite one or get slipped from a point just put your comments down.