Without question, the corporate world is becoming more digitalized with every passing day. Professionals nowadays use digital techniques to create business contacts to advertise services and announce meetings. Despite all of these developments, the value of business cards cannot be overlooked.
This highly important asset is still at the top of the list for long-standing and new organizations when it comes to successful marketing. Producing an appealing business card with access to same day printing in London is paramount for a company to attract potential business, fast.
They are regarded as the best effective marketing tool; however, varying and sophisticated design approaches emerged as technology advances.
Many designs include flashy colour schemes or pictures that are striking but often distracting. The key to successful marketing is minimalism, and less is definitely more when selecting a business card design.
Creating an appealing design does not imply being low key or losing your brand's character. For example, when produced correctly, a card design can be highly attractive and stylish when used for promotional purposes, so consider all avenues of a good design before you press the go button.
The Importance of a Quality Designed Business Card
Create the essential
When someone accepts your card, they should immediately recognize who you are and what you're selling. Most people nowadays refer to the contents on company websites. Limit the content on your card to the essentials: the company details and two lines of contact information, and website.
Boost your visibility
A creative and minimalist business card offering plenty of white space may attract the eye more than any bold colour or design if you want to stand out from the crowd. To add appeal to your card, skip the full-colour printing and go for a specialized print element. On a matte card, a plain stripe or pattern in a Spot UV glossy coating is recommended.
If a white card isn't to your liking, then have your design printed on a particular colour coordinated Coloplan paper. On darker colours, use black ink with letterpress, foil printing with registered embosses, or white silk screen.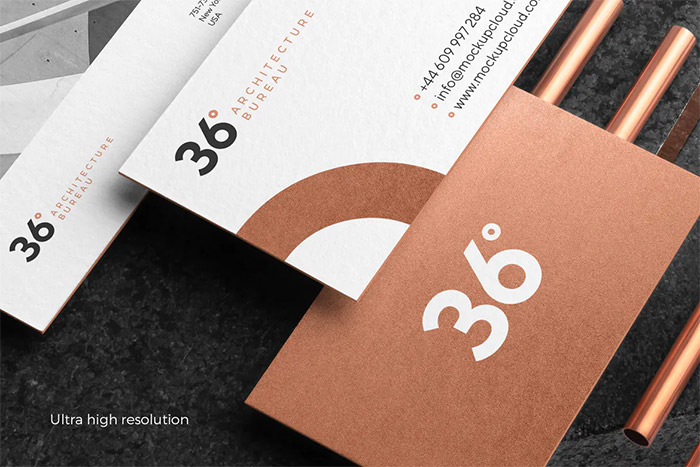 Create Confidence
Cards with a lot of text and graphics can appear unprofessional. A simple design style communicates confidence and makes you believe your potential clients will be intrigued enough to contact you.
On high-quality paper, simple designs appear more stylish. Invest in a thicker card instead of using a lesser quality type. If it's appropriate, choose sophisticated colour palettes like black and gold, or go with black paper and add luxury details like foil stamping or embossing.
Inspire curiosity
Great design will attract and inspire clients to interact with your business. Instead of a standard template, try a dynamic design that makes creative use of the 3.5″ × 2″ canvas. Consider putting your brand on the card vertically or embossing it. Have the borders of an otherwise basic white business card painted with metallic or your brand colours for a stylish splash of colour.
Stand out from other businesses
Your design should be easy to understand if there isn't much information or busy graphics. If you want to improve readability, then increase the font point size as long as you maintain a visual hierarchy — for example, make sure your company name is larger than your address and phone number. You can use a stunning font for your logo or company main details but not for contact information. Choose a contemporary font for crucial content presented in smaller sizes. If your design calls for a subtle typeface, then use a paper with a smooth finish rather than one with a lot of texture, which might make it difficult to read.
For smaller companies, it is crucial that business cards create a dynamic appearance. You'll undoubtedly gain interest and be the focus of your intended conference with a simple design, precise use of colour, specialized components, and high-quality paper.