Are you a designer looking for some curly or quirky typography to suit your new design project? Well, finding the right typography that matches with the entire design is quite a challenging task and consumes most of the designer's time. Thankfully to ease up this task, there are several font pairing tools available online nowadays.
These specialized tools are very helpful in providing the right font combinations that will make your job simplified. You can easily select the best font out of this magnanimous collection of typography styles that you have. Not only this, these font pairing tools are popular to be the perfect solution to every designer's problems.
In this guide, we shall throw some light on some amazing online font pairing tools that are developed to cater to your needs and save your valuable time manifolds.
So, let's get started with some useful tips that will help you decide how pairing is done efficiently and what things should be taken care of!
Some Essential Tips for Pairing Fonts Every Designer Must Know
Font pairing is one of the crucial things that includes in the designer's routine. There are several useful font pairing tips necessary to be taken care of while selecting the best font for your design. Let's have a look at them:
A Font that Goes with your Project's Mood:
Before making your selection, there should be a clean and clear idea in your mind about the entire look that you want to achieve. That means in case, you are designing something for the wedding, obviously, you will not use spooky looking font styles that are meant for some ghost-related project.
Set a clear font Hierarchy:
Whenever you use multiple font styles in the same project, make sure that you use consistent font styles. One should not outshine the other rather all should complement each other. In addition to this, you should also change the font sizes or the color of fonts to display the difference between the heading and a sub-heading.
Contrasting matters:
You must have seen several people using different contrasting font-styles just because they go along so well. These typefaces will bring the best version of the design that no similar fonts would have brought if implemented together. Therefore, always go for contrasting styles that work perfectly with the design.
Consider fonts from the Super-families:
If not contrast, you may also have a good chance to create the right font match when you consider two font styles that belong to the same superfamily. This means you will see a variety of styles, weights, and even classifications and all coming together in the best way that you love it already.
Now that you know how to select the apt typefaces, it is time to learn about all the necessary font pairing tools that make your font selection in a simpler way.
List of Font Pairing Tools that you must Check Out
Go through the given list that will provide detailed information about the use and characteristics of each font pairing tool.
Type Connection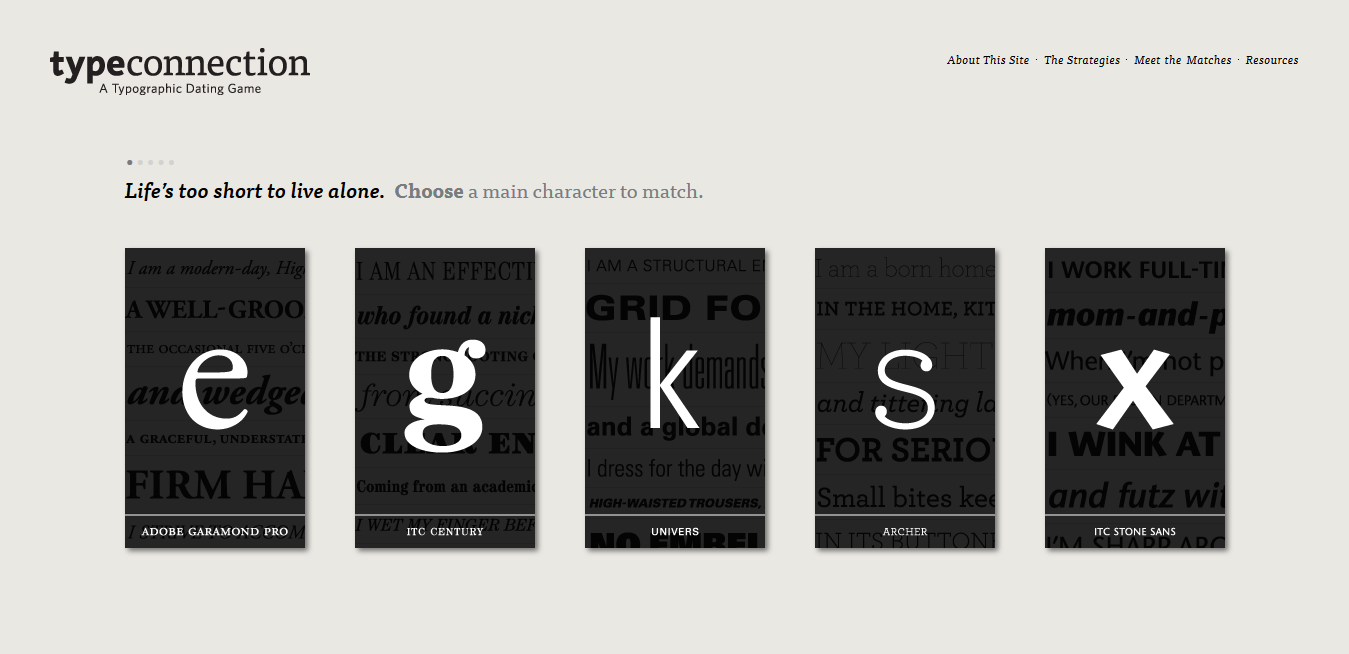 If you are looking for learning font pairing on-the-go then, type connection is exactly where you need to head to. It works the same as a dating site i.e. like you find your soul mate on various sites, you will see some featured typefaces looking for their best match. You will act as the matchmaker and pair them together.
Google Type – Google Web Fonts Typographic Project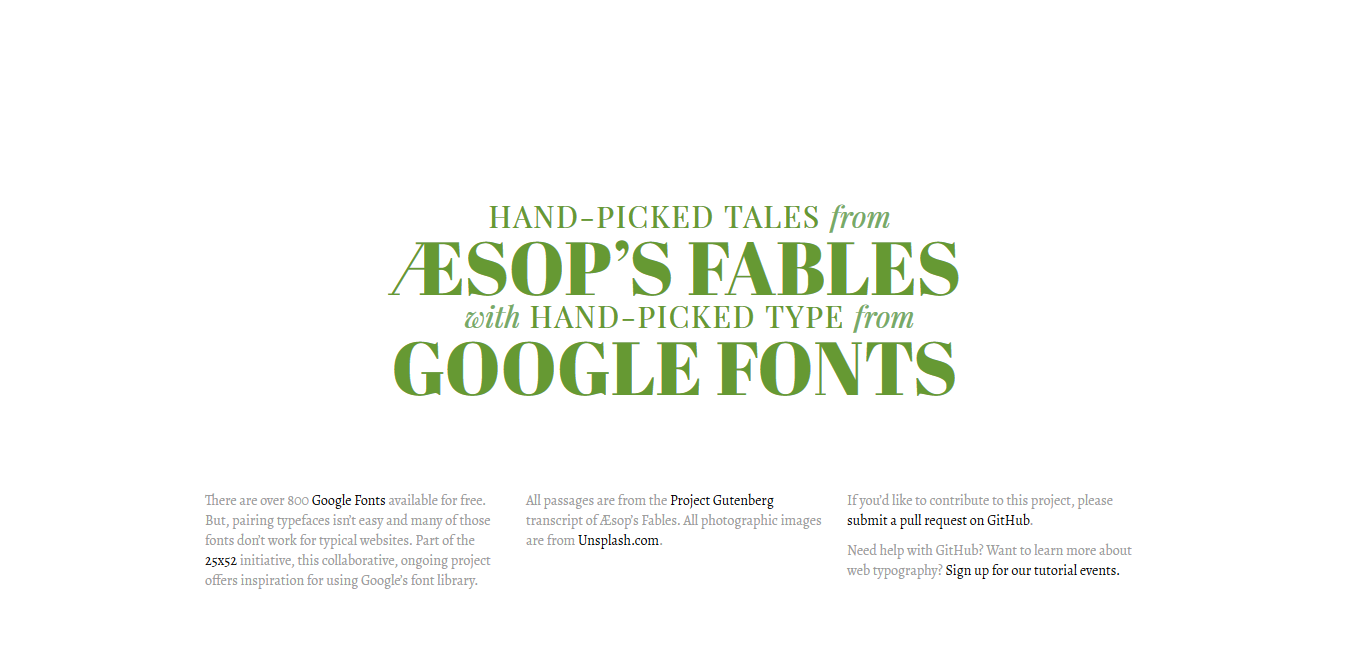 Google fonts are the perfect and most-widely used fonts around the world. They are available for free and anyone can make use of it from their large library of fonts. You must have witnessed that most of the fonts you use are from this enriching collection of Google font.
There are a plethora of styles that you can pair and form your cool design with. You can surely find some classic combinations of fonts available here that will make your task carried out beautifully. Opt for two simple fonts or combine two contrasting fonts, all depends upon you!
Font Pairer – Choose the best font combinations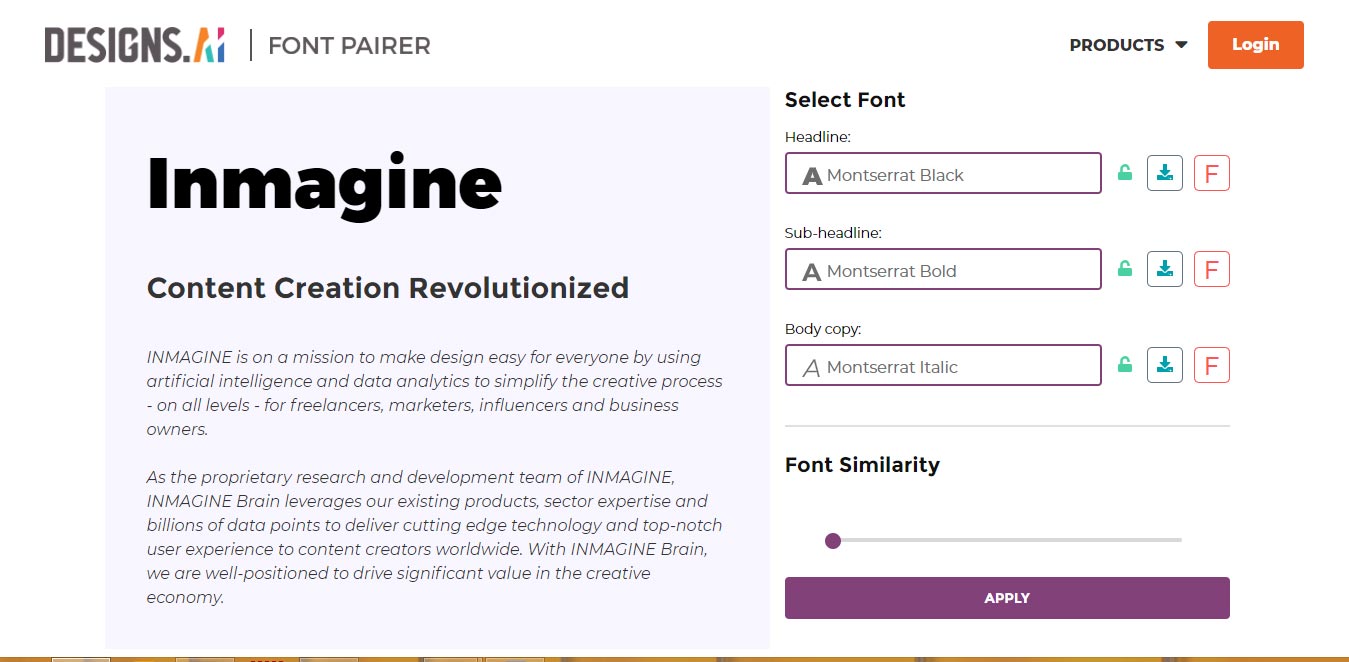 Font Pairer by Designs.ai helps you to choose the best font combinations for your designs. You will get a great collection of fonts that has a huge list of typefaces that help to combine fonts for your next design project. Font pairing is very easy with Font Pairer.
Font selection is an important part of any design project, whether you're creating graphics for your brand or building a website for your business. Get the perfect font pair for your design with Font Pairer.
Font Pair – Helps you pair Google Fonts together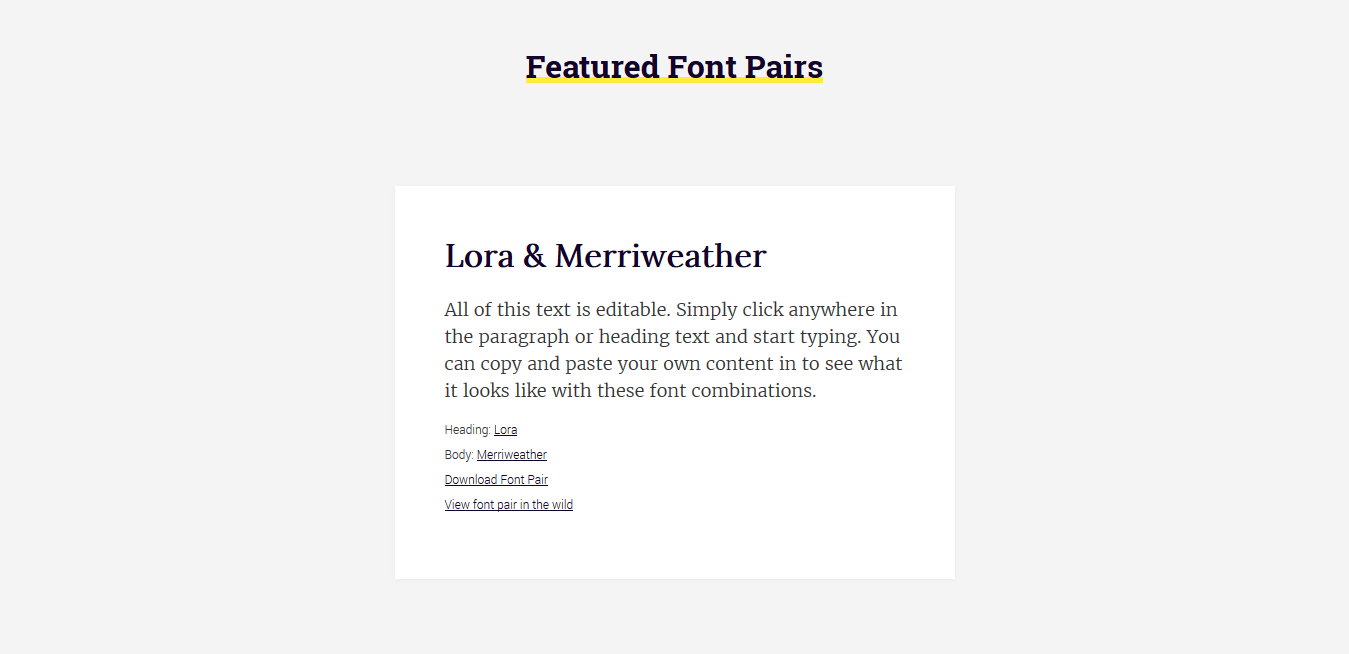 This is an awesome font pairing tool that provides adequate typography resources and also, features some of the best published work. You will fall in love with the perfect synchronization that will help you choose the right font pair in no time.
Font Pair website itself has a bundle of articles, unique pairing tools and numerous inspirations to look at as it is completely dedicated to get you the right match. You can also check out their books, plugins and video content provided on the website that will surely end your search for the ultimate font pairing tools.
Canva – Font Combinations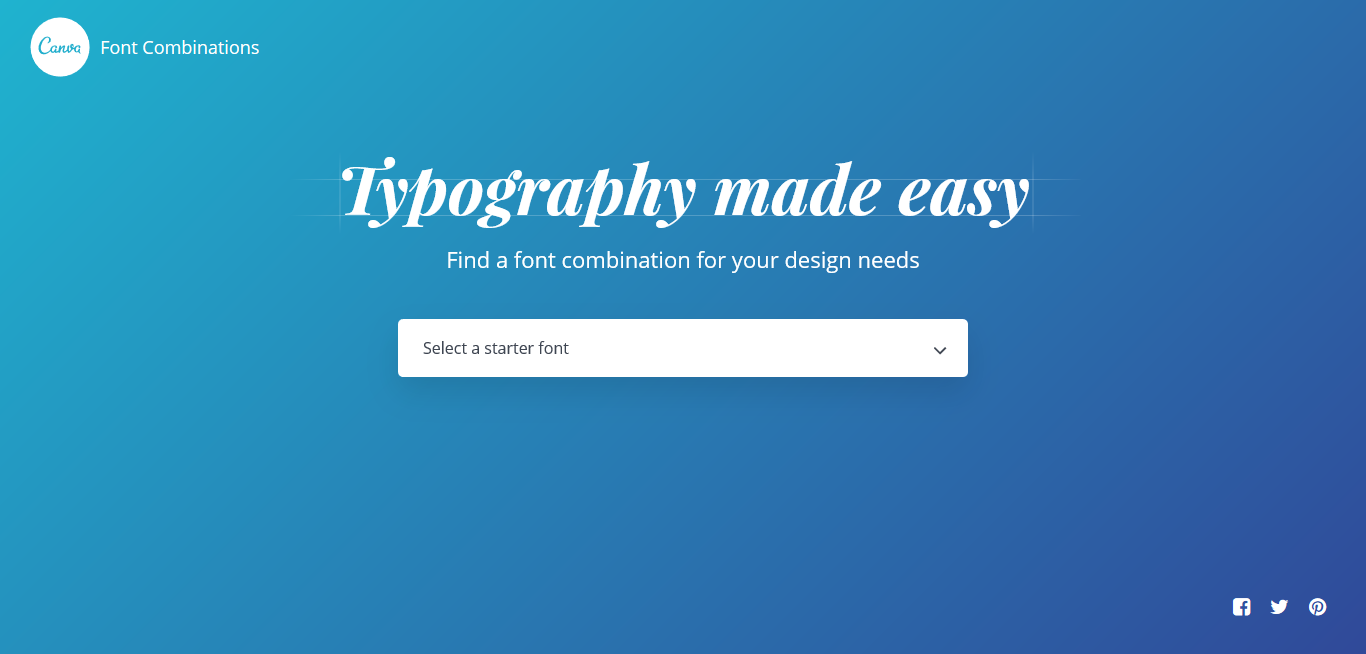 If you are finding the right pair and want some simple suggestions for your selected font, you can simply visit the type genius website and use their free tool to get the right match in no time. Once you select the first font that you are about to use, you will be directed to the page where you will get all the required matches for your chosen font style.
This tool is quite amazing as you get some excellent suggestions without feeling the need to explore any other options after this.
Type Wolf – What's Trending in Type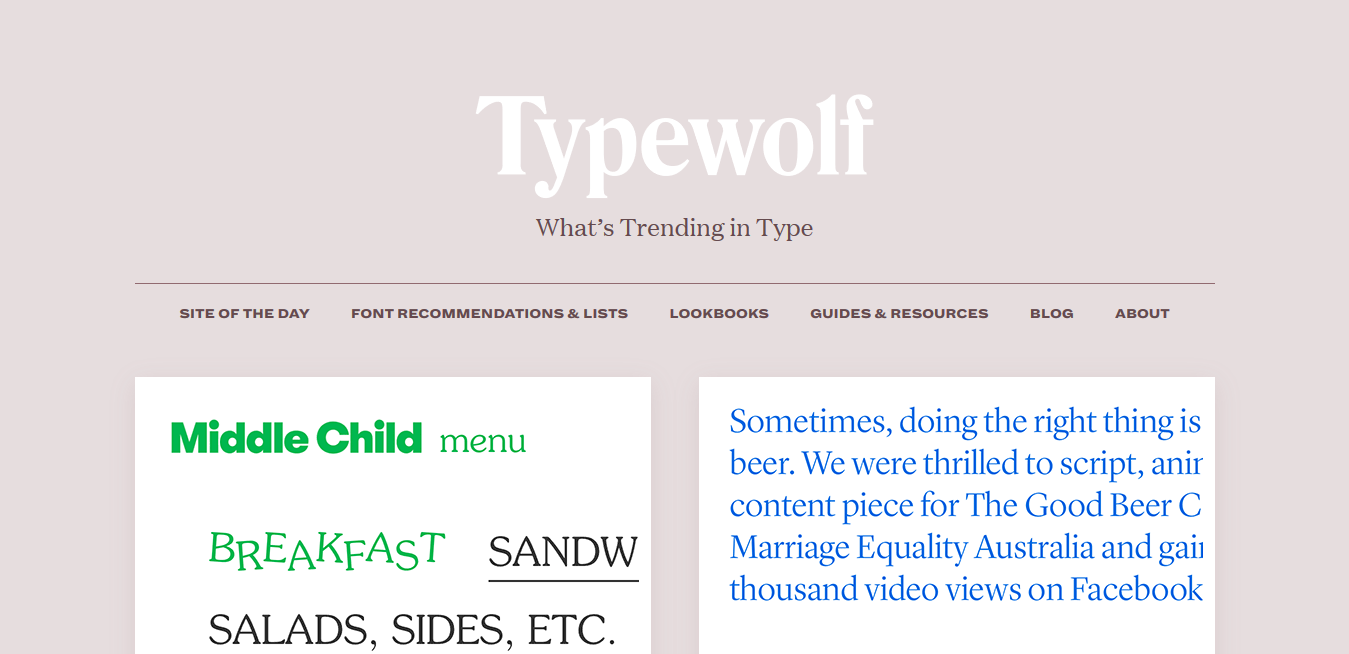 This is a perfect font pairing tool for the ones who are always looking for the trending stuff. They have a number of resources that provide the best information that can be used for your font pairing. Type Wolf will also bring the best pairings in your eyes and you will know more about the various styles that exist for one typeface.
One of them is their crackling look book that is perfect to suit your collection for the best typography that will match your style as well as the full look of the design you develop. Their other guides, resources and recommendation lists are other attractions of using this font style.
Beautiful Web Type – The best typefaces from the Google web fonts directory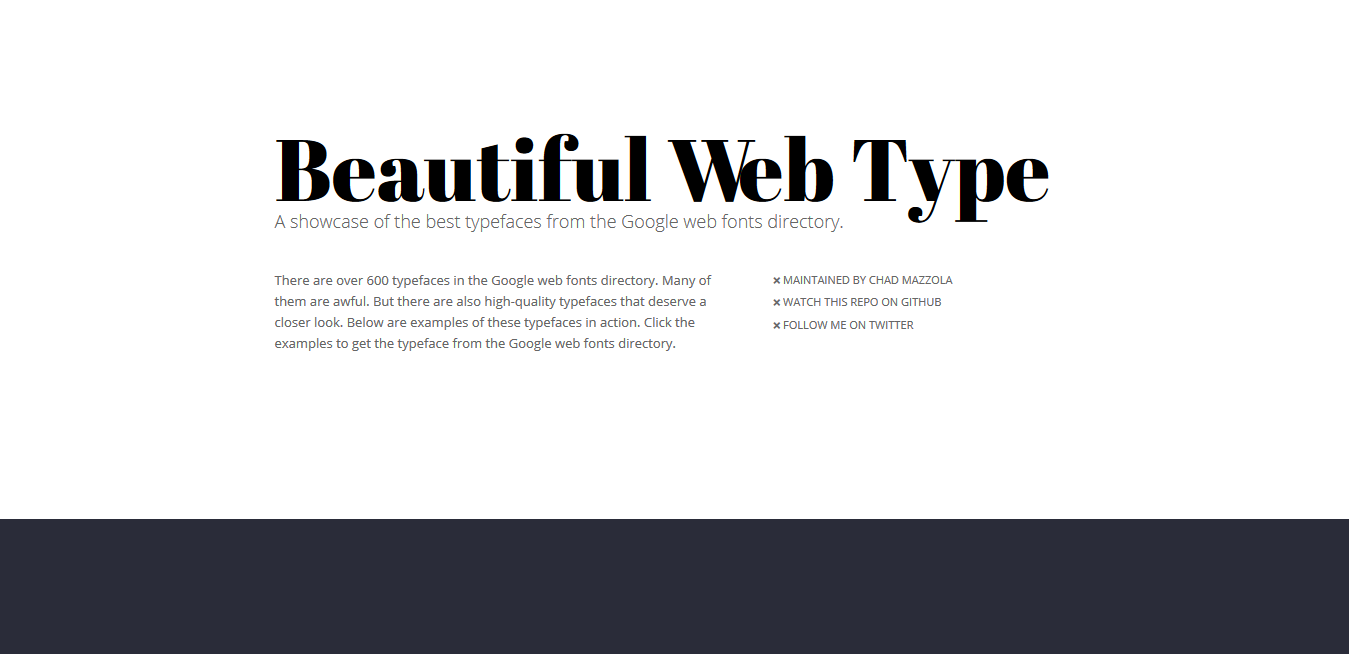 Google provides a huge Google web fonts directory that has a great list of 600 typefaces that can be your perfect face for the next design project. Here you get a number of designs that provide you with an exciting range of options to select from.
Not only this, but you will also be able to combine the best styles together with this font pairing tool without the need of getting anything from some other website.
Fonts in Use – Type at work in the real world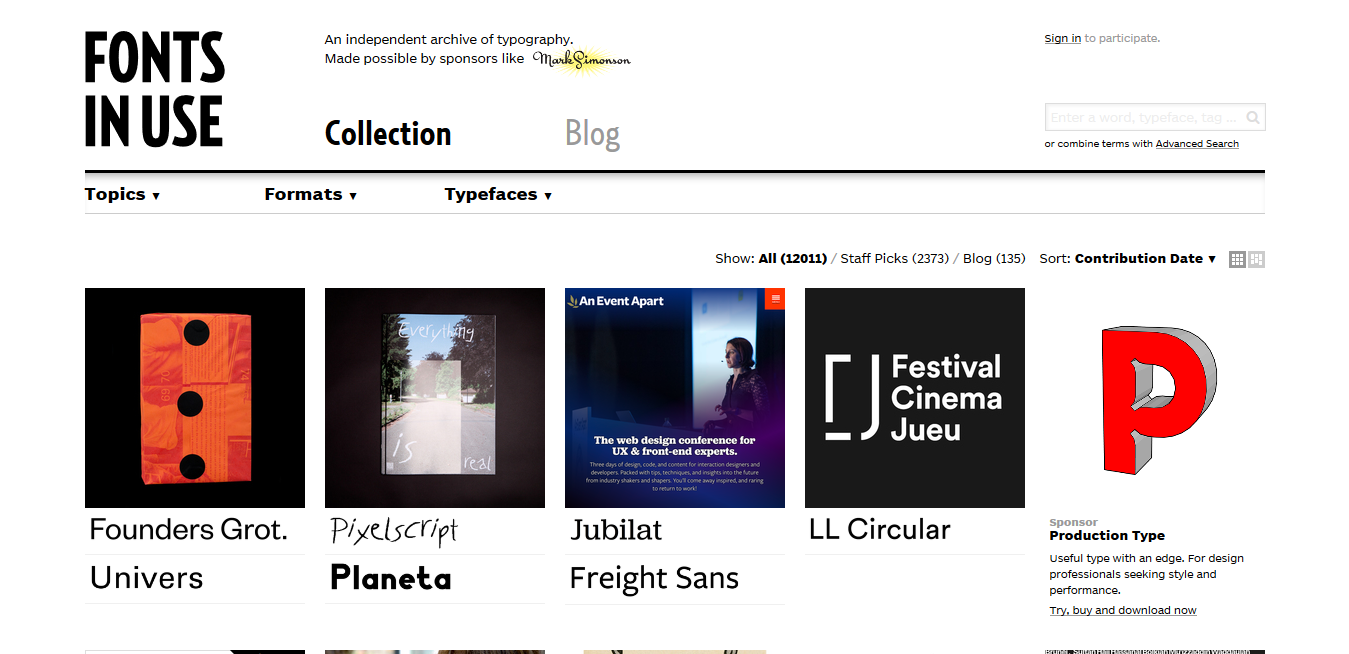 The biggest hub of fonts is yet to arrive, Fonts in use has the largest collection of different types of typefaces, formats, and topics. This is the terrific collection of fonts from all around the world that are trendy and used by designers all over the world.
Moreover, there are many intriguing font styles that are famous for their compelling look and feel of the design. You will find a variety of options for your perfect design that will make your design have an exceptional look in no time.
Just My Type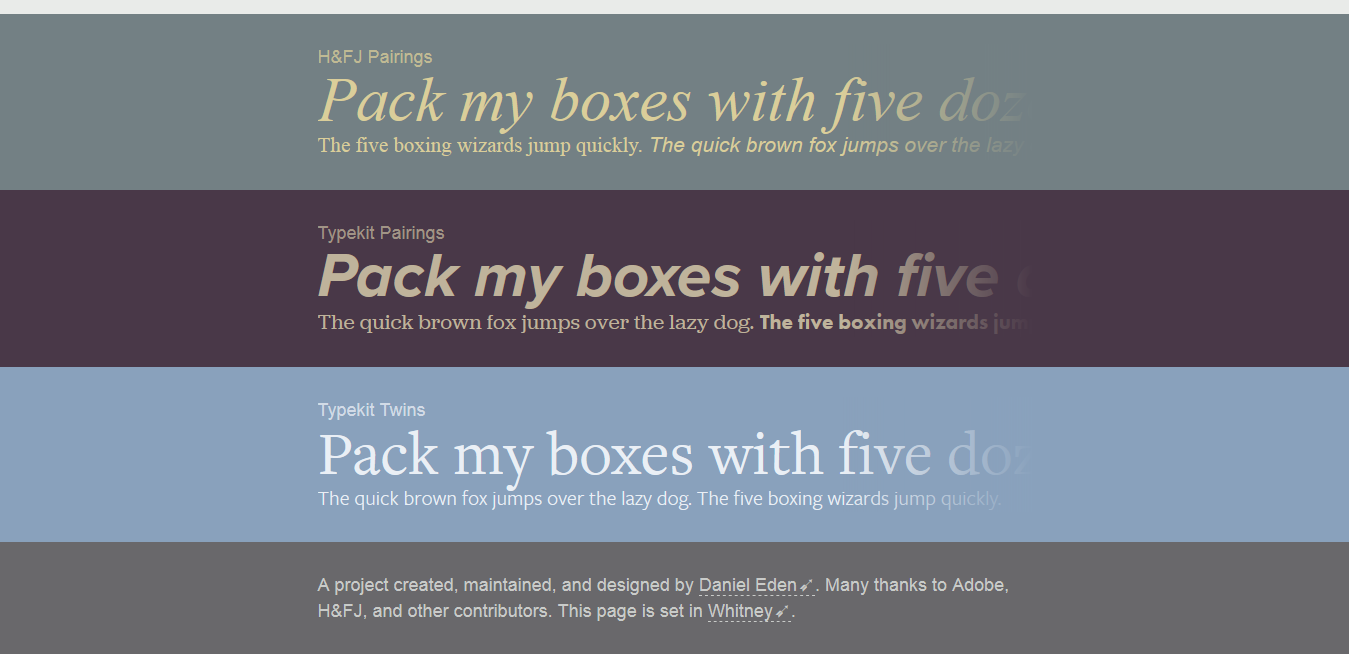 The perfect partner to your font is quite difficult to find and that is why, Just my type came into existence to provide a suitable match for different font styles without any hassle. People can explore the various typographic options available on their site and then make their decision. For the one handling this site, font pairing is an art and comes only when you are completely into the font.
This font pairing tool teaches you a crucial lesson by saying that you will have to look up for several choices before finally coming up for the final selected piece.
Typ.io – Fonts that go together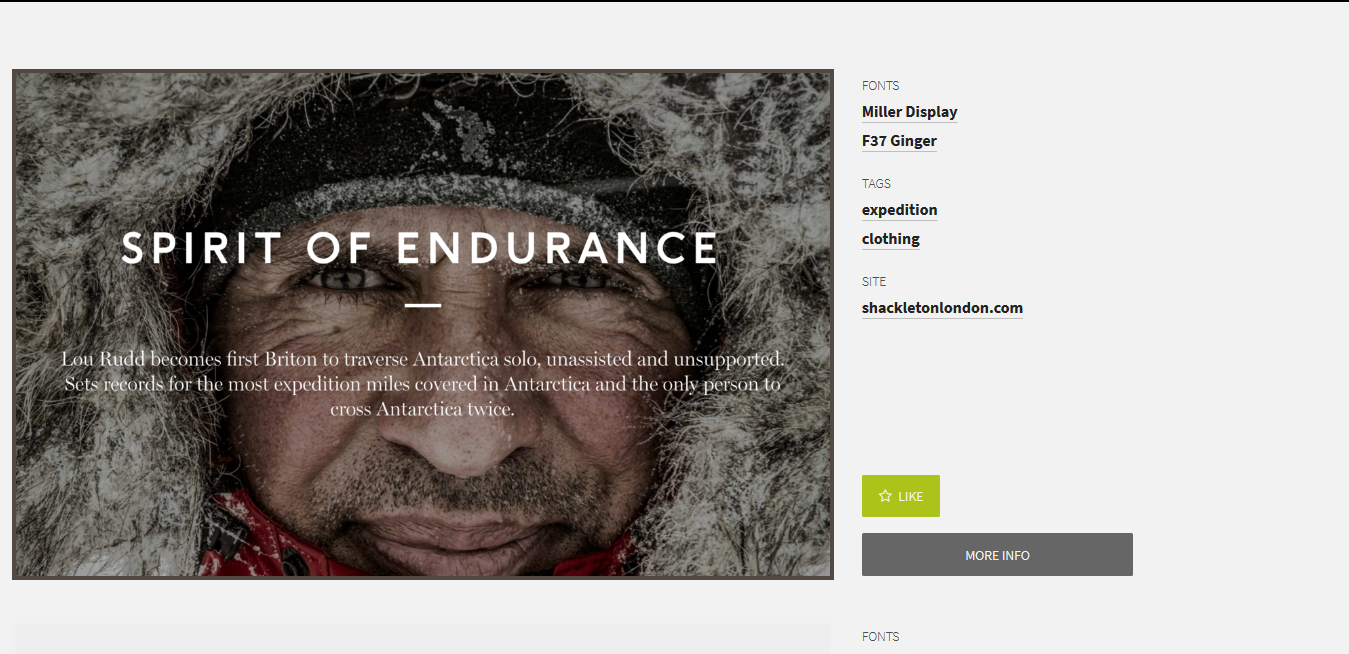 One of the easiest font pairing tool is typ.io. The obvious reason is the high-end typographies that are included in the site for free. Anyone can check the font collection that you can combine with other font styles to craft your best design. It is definitely going to be your favorite tool when you use it.
You have to sign up and create your account where you can then, you can keep track of professionals working in the industry and how they are doing everything. You can then, compare different font combinations to produce a final extra-ordinary piece without facing any issue.
Font Combinations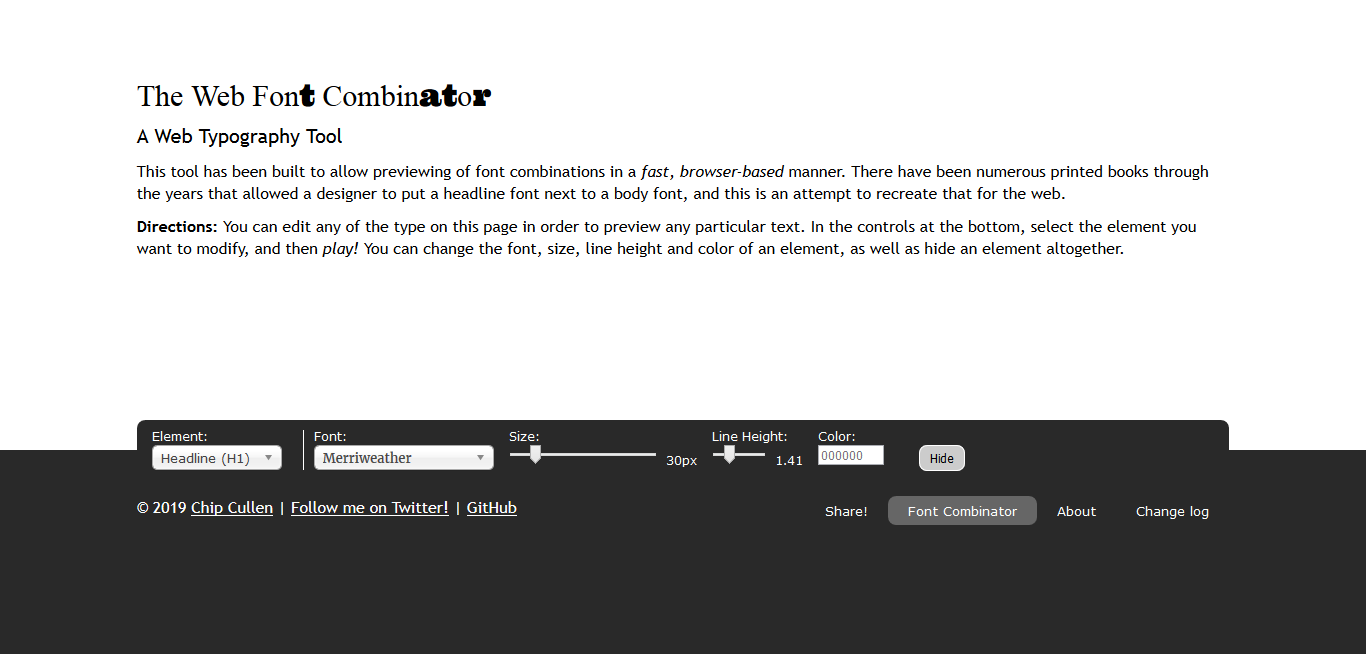 You can check all the amazing styles in this online font pairing tool to test their compatibility together in no time. You can give them variable size or color to have a better outlook about them and find the appropriate match for your font.
Along with this, it also helps the users to bring out the make specific changes in the line height and add multiple elements such as headings or normal text etc. to test it in all its forms and have the best outcome in return. When you start using it, you will enjoy having a personalized tool for creating amazing font combinations and keeping you satisfied with the work.
Font Combinator by Typotheque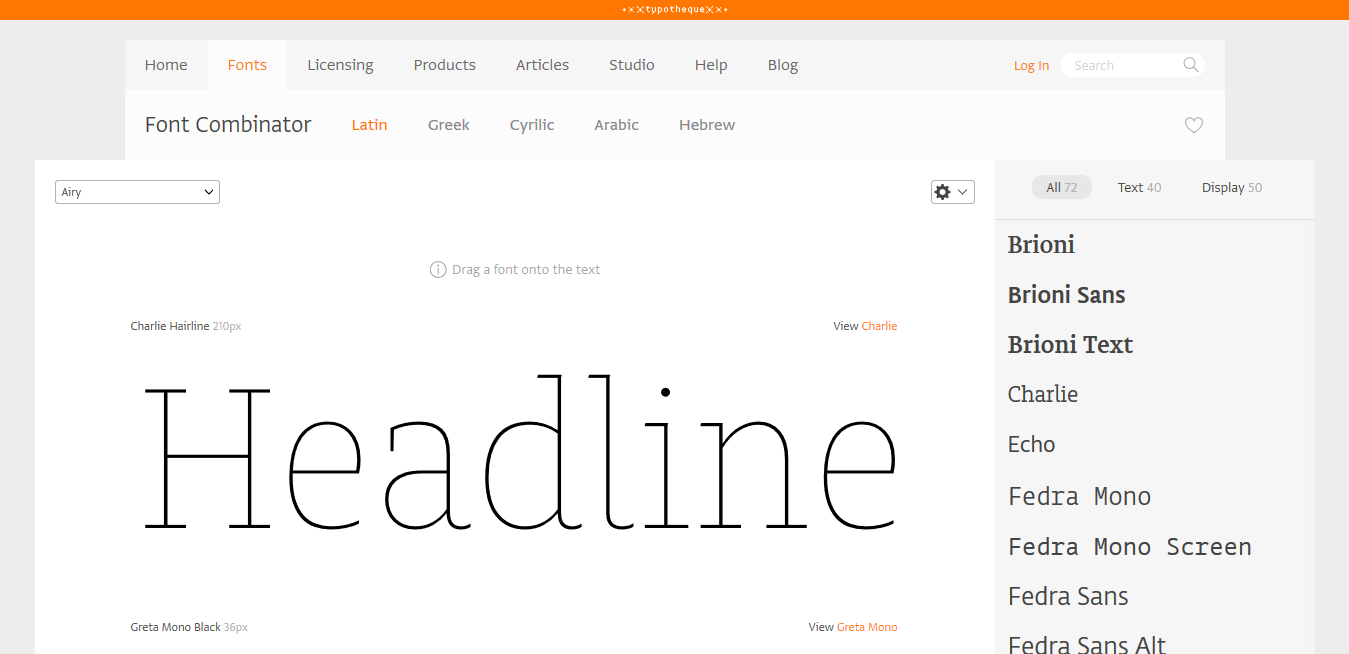 Another special tool that you will love to experiment with is the Typotheque's Font combinator. It helps you to create your perfect pair for the fonts you use with its custom interactive tool. In this tool, you can do font pairing by simple drag and drop mechanism.
Mainly you just need to select the font style you want to test on your different elements such as heading or body etc. This ultimate font pairing tool will lead to you choosing the best font pair for your design in a quite less time. There is an option to select the size of the fonts and select some already paired combinations as well.
Adobe Typekit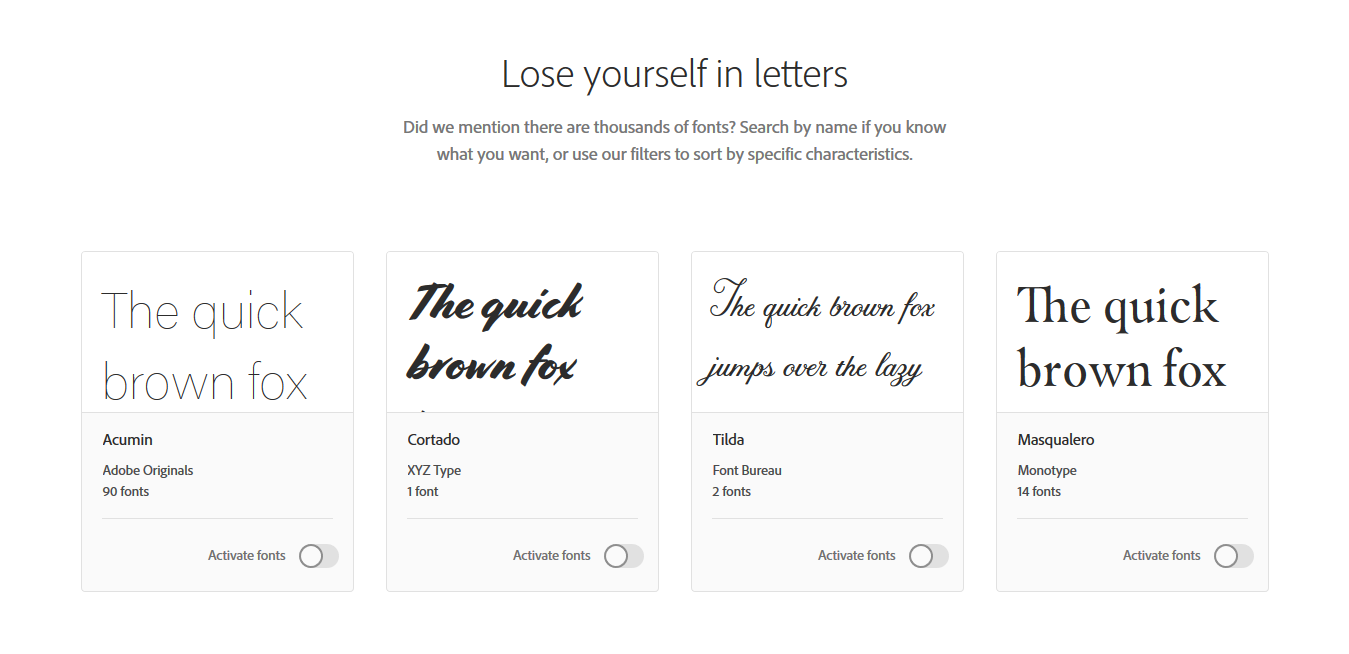 The simplified way of getting the font pairing on your fingertips is using Adobe Typekit. It is a handy font pairing tool designed to cater to your custom needs that are best-suited to keep your creative mind working. You can create your account at this website and then, browse the fonts and select any one of them and activate it to use it in your design.
This is quite easy to use, and you can create your favourite page in just few minutes. All these font packages are very essential to be used for font pairing and creating a masterpiece for you.
Matchrator – Find Fonts From An Image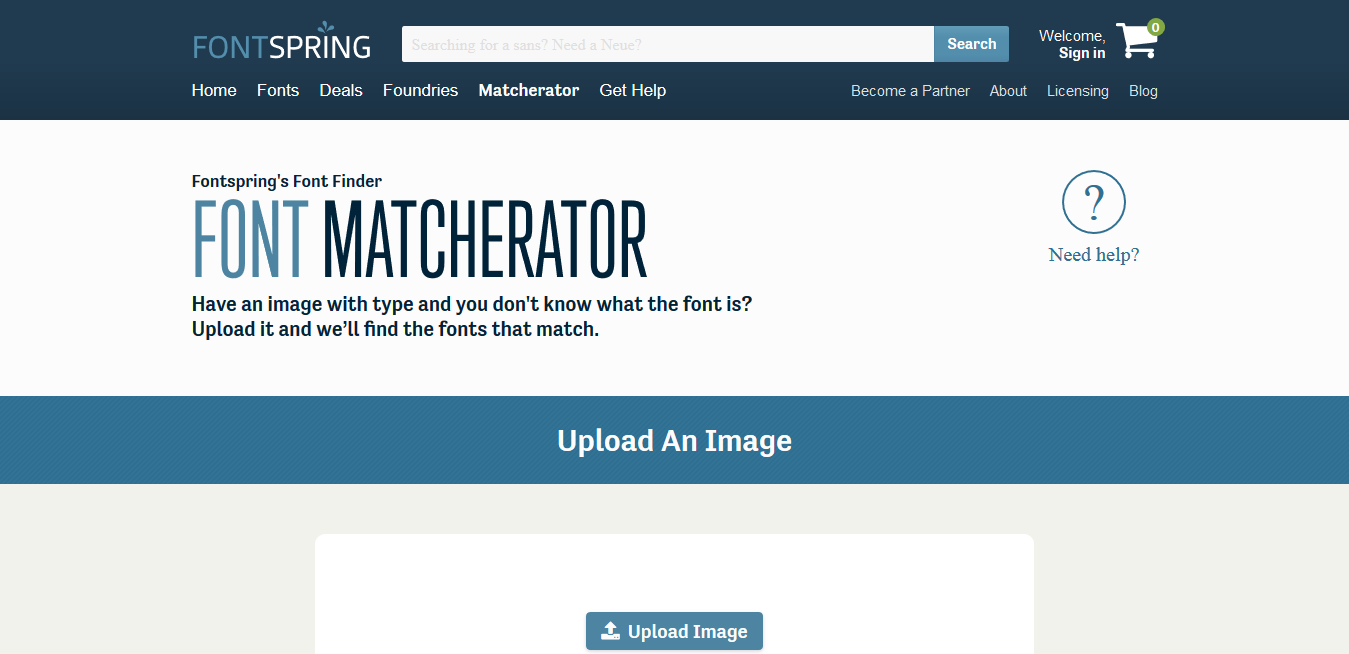 The one that helps you to match OpenType fonts is this font pairing tool named Matchrator. Using this efficient tool, anyone can understand the fonts that you want to find. Basically, it is a font-detection tool and useful if you are unable to understand the font being used.
Not only this, this tool provides relevant information based upon the Glyph Detection, Tag Refinement, and basic Glyph Matching etc. on a regular basis. This enables the user to get the right font so that anyone can easily match the fonts to be used.
Typesiration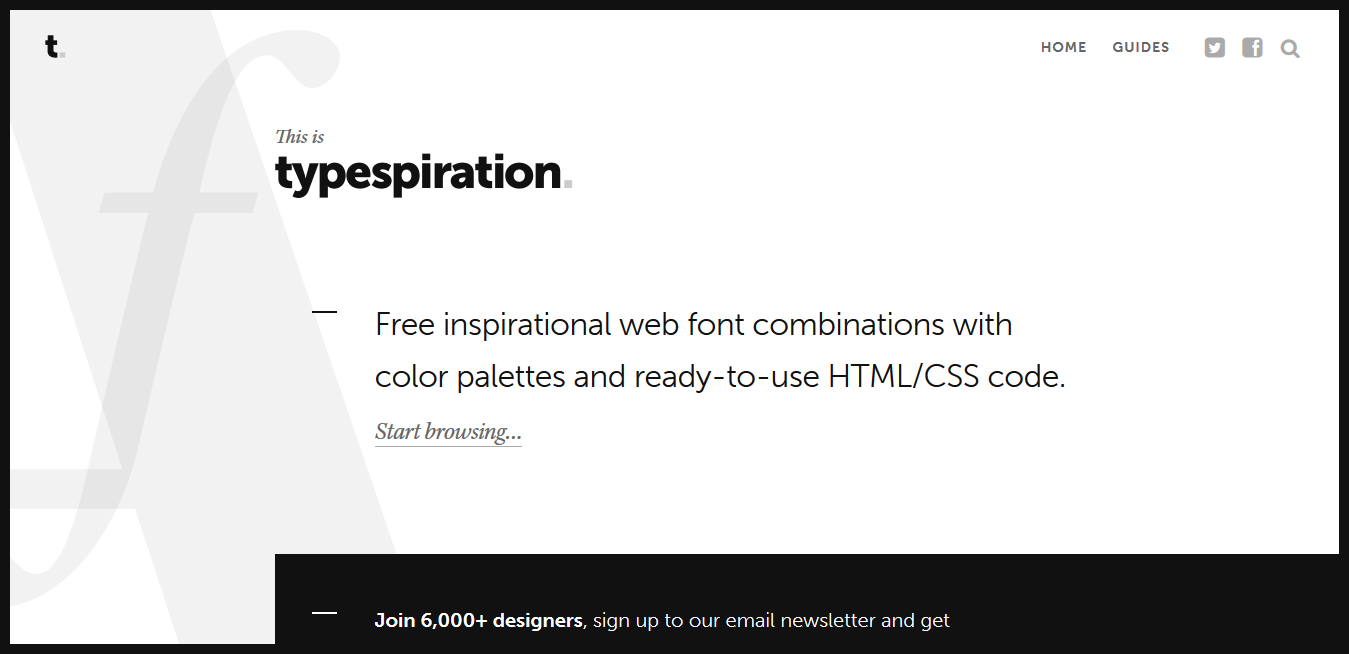 If you are looking for some cool web font combinations then your hunt gets over at Typesiration. This font pairing tool is a list of 25 practical Google Font combinations that will surely save your time and you will have perfect inspiration for showcasing your best design.
Also, you must know that there is a guide consisting of the free stuff related to the right pairing of the fonts together to save the time for completing other stuff. It provides hands-on information on the font pairing with other styles and how they will be used in the future.
MixFont – A modern font pairing tool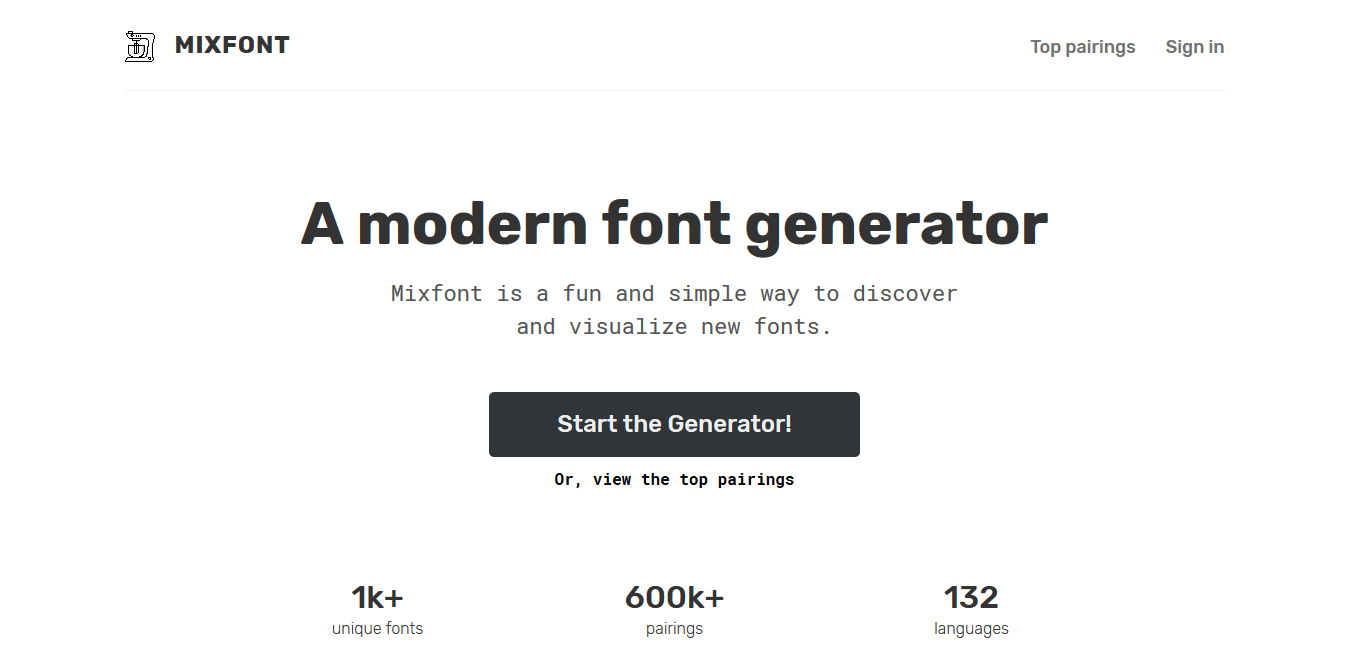 This modern font pairing tool allows its users to find the perfect font for your next project in the fun way. You can simply sign in and begin creating your projects by pairing the fonts at your fingertips. You can also check out some already created font combinations that provides you an idea of the existing font pairs and how they will work well.
This generator has been listed in many top websites for its quality service and people rely on it for all the typography pairing needs. Therefore, all these classic features make it one of the well-known font pairing tools that is serving all the designers in its best way.
TypeCast – Design with web fonts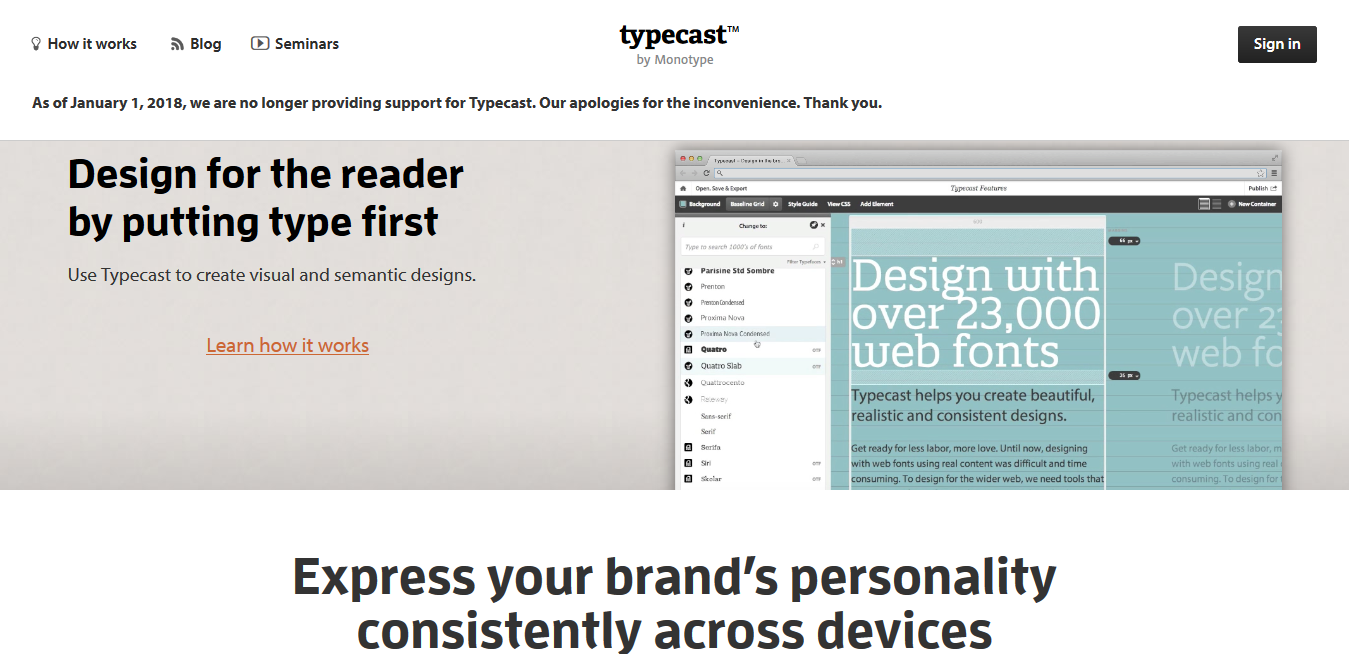 This is a perfect font pairing tool to create quick prototypes and is similar to the web but with an infinite canvas. It has made the work of a designer much easier with its user-friendly interface that enables the users to provide a working prototype for the visual controls that can be shared by the URL.
This tool will enhance your designing capabilities with its super easy font combinations that will always assist you to work in the perfect way. You can easily have a look at all the font items without any issue.
Wrapping Up
All-in-all, to save up the efforts and time for a designer, you can easily use any of these above-mentioned font pairing tools. These tools will surely improve your creative edge and boost up your typography knowledge. With time as the number of typefaces is increasing, you may find a right font combination with the practice that will help you become a professional designer.
For speedy and engaging design inspirations, you will get all the fonts paired with their suitable match so as to get the best typography for your design. Not only this, these tools will help you get acquainted with new designs and typography that is engaging to the user and showcases the font styles in the best possible way. Explore your creative side with these amazing fonts and don't forget to share with us how you find this guide in the comment section.
Engage in the art of ultimate font pairing!