Here is the collection of the beautifully crafted bootstrap admin dashboard templates. All the dashboard template layouts are very interactive and designed to enhance the user experience.
Free Admin Dashboard Templates to Download
Freebie: Dashboard Design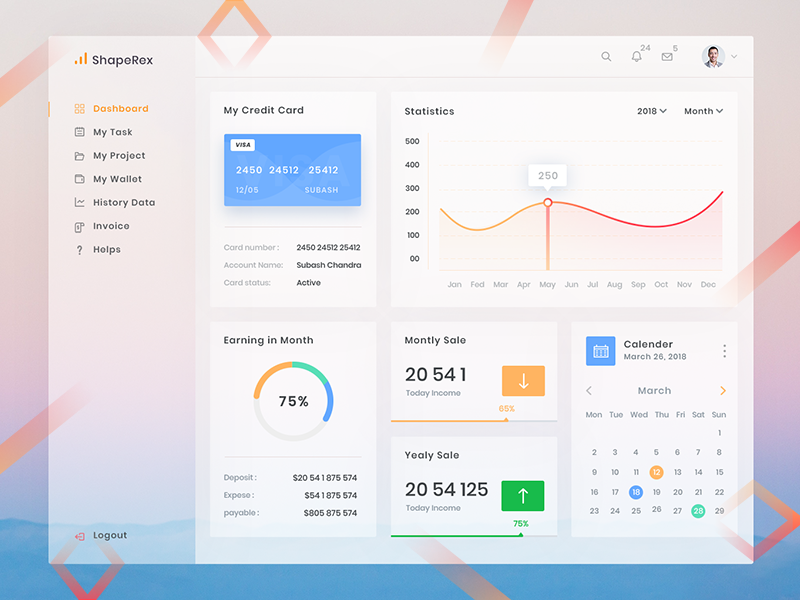 Ecommerce Dashboard Freebie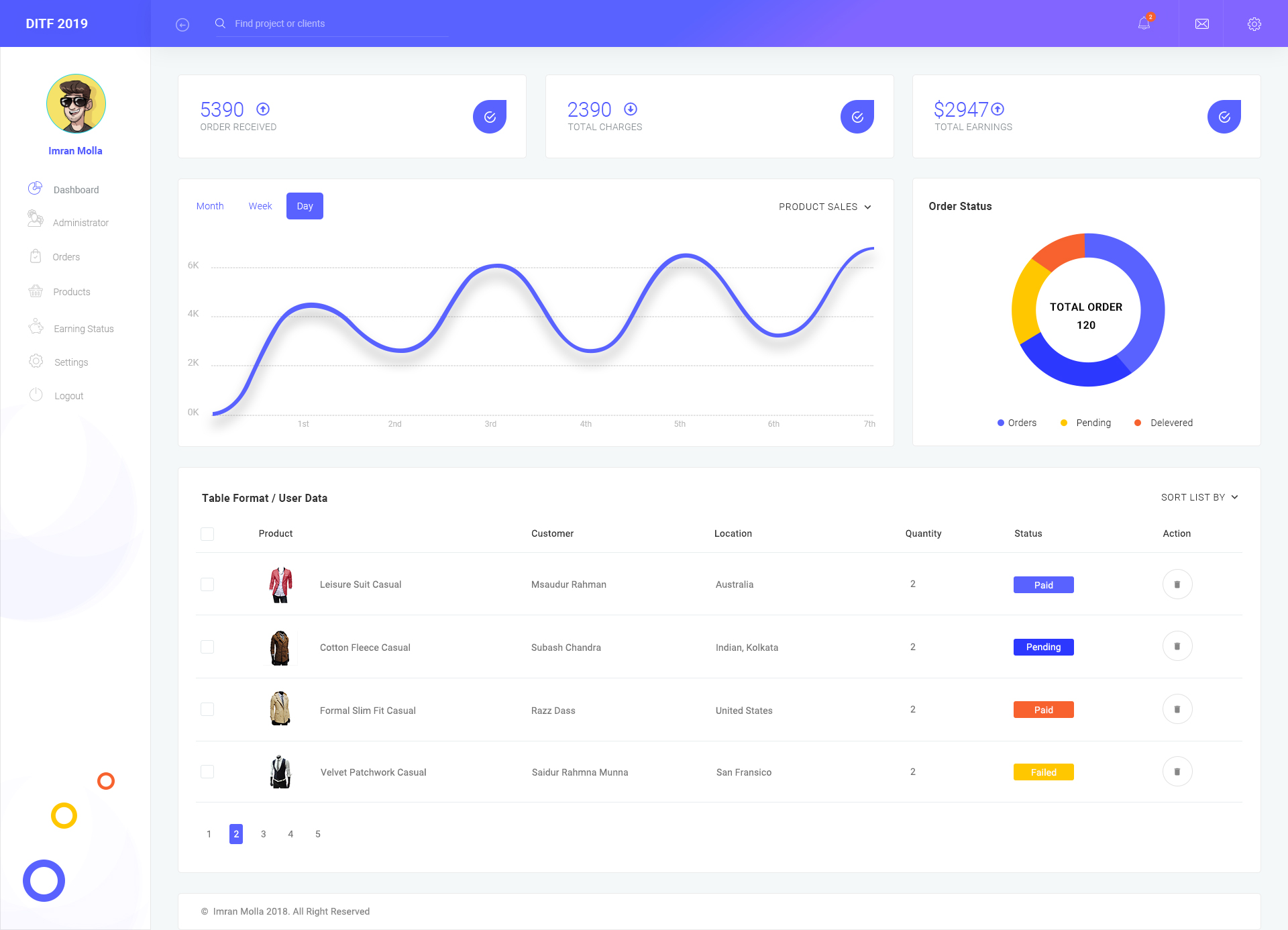 A delicious free Ecommerce light version of dashboard design PSD by Imran Molla. He is a designer crafting visual design and beautiful interfaces for web & mobile apps.
Dashboard UI design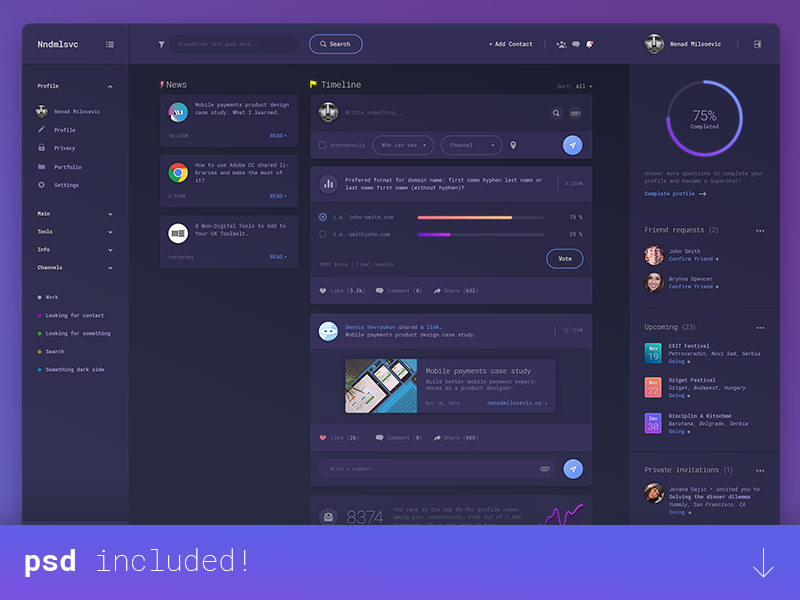 An amazing dark version of dashboard UI design created by Nenad Milosevic. The PSD available to download.
Dashboard FREE PSD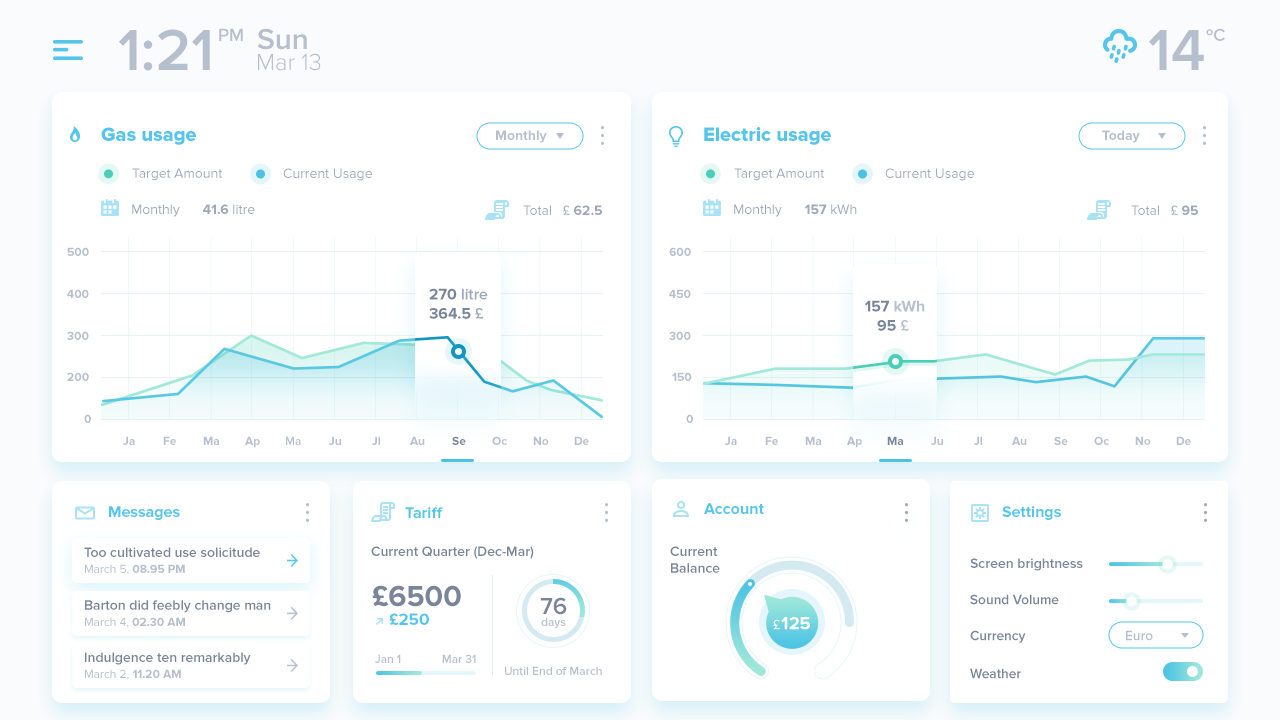 The soft light free PSD of admin dashboard designed by by Aryo Pamungkas. The dashboard looks good with soft colors. Download the template PSD to check out full size design.
Merkury Free Dashboard PSD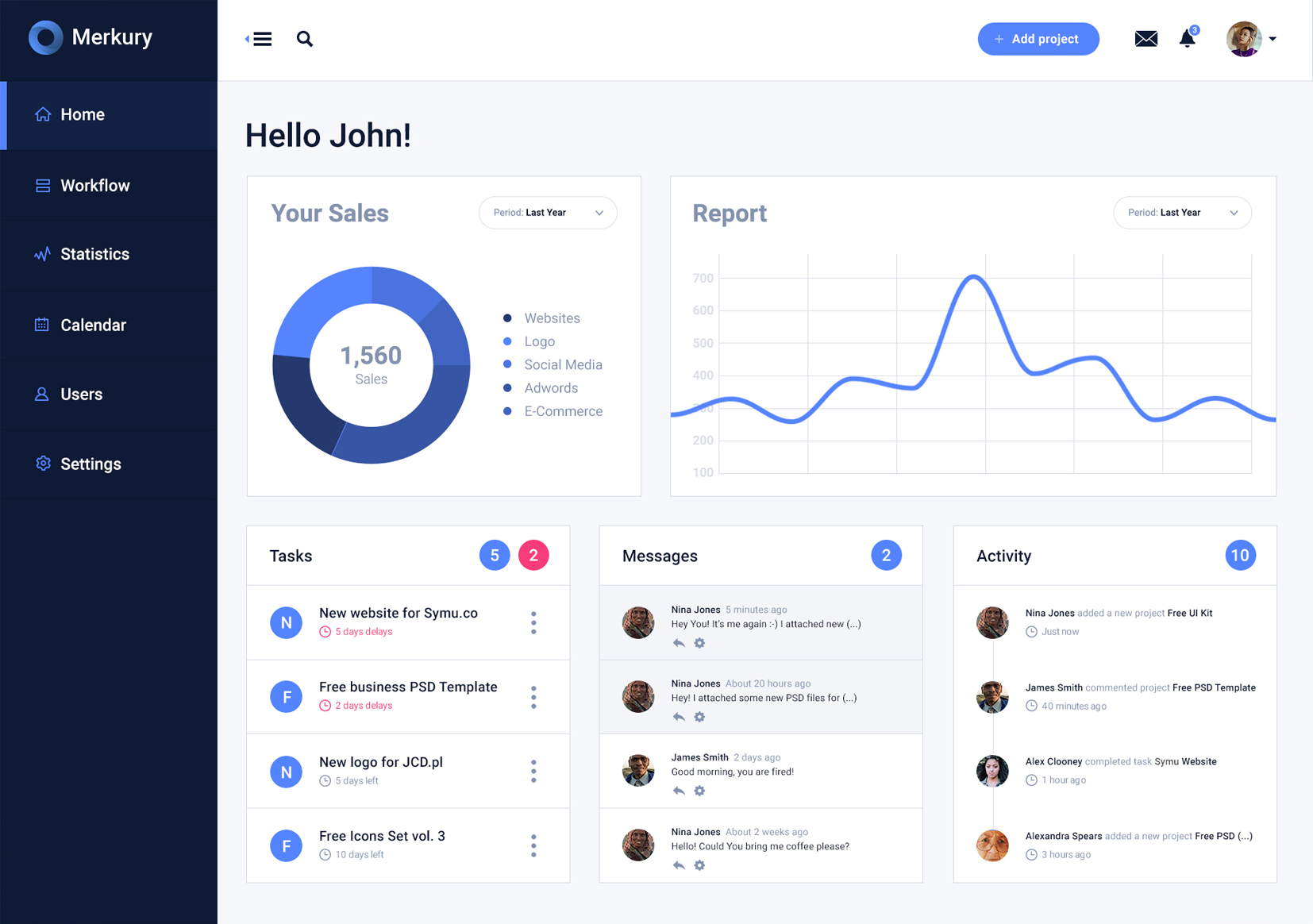 Merkury Dashboard PSD Template designed by Jakub Kowalczyk. It is very clean layered PSD. Merkury is easily customizable according to your needs. This template has 6 different screens like Login Page, Home, Workflow, Statistics, Calendar, and Users. The total size of PSDs is 13.56MB. All the pages of this dashboard are available to download for free.
Free Dashboard UI Elements PSD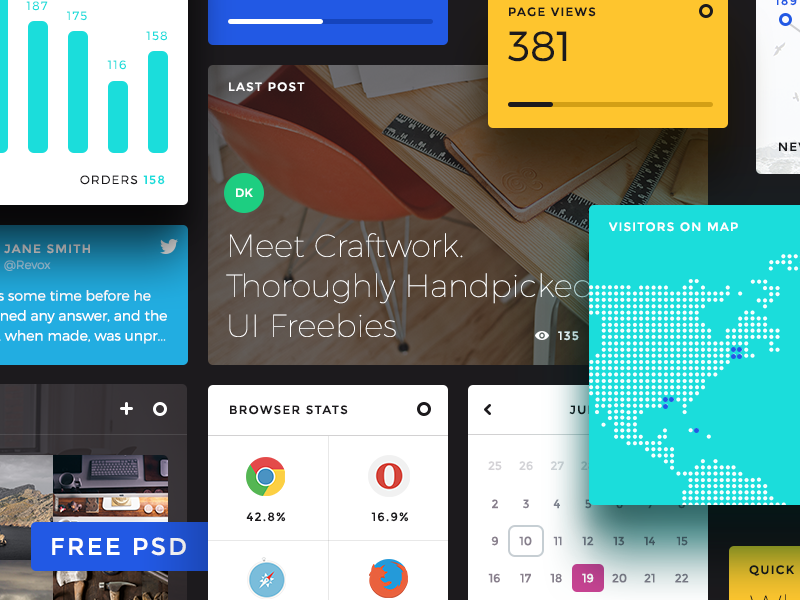 A free dashboard UI kit with consisting of 16 elements. The font used is Montserrat free. This ultimate dashboard UI elements PSD crafted by Craftwork Design and available to download free.
Einna Dashboard – Free PSD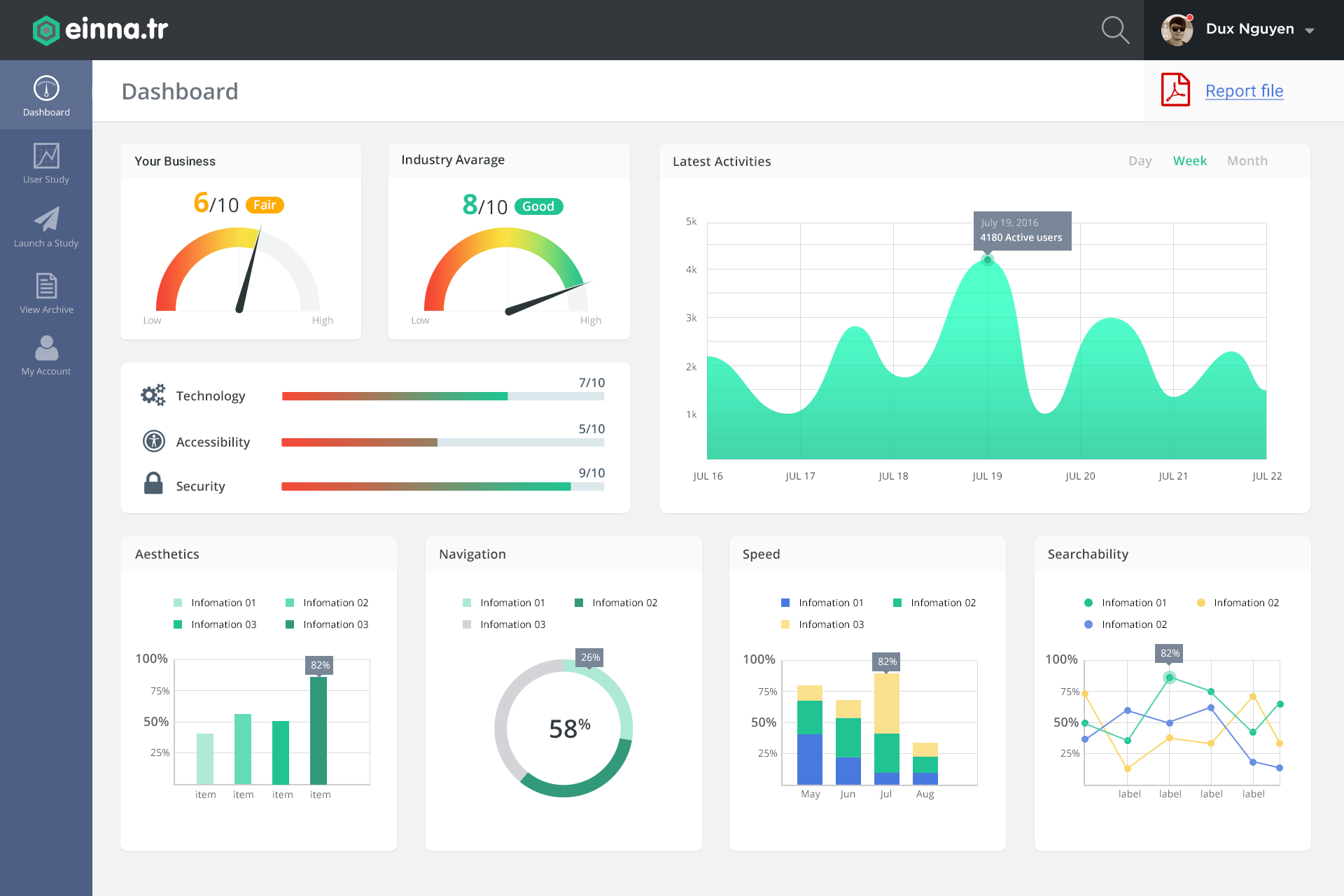 This dashboard is customized from my UX Dashboard project for UX Army, it contains some most popular types of chart that I usually work with, such as clock chart, curved chart, bar chart, Pie chart, stacked bar chart and line chart. The dashboard free PSD is gift from Dux Nguyen.
Dashborad PSD Freebie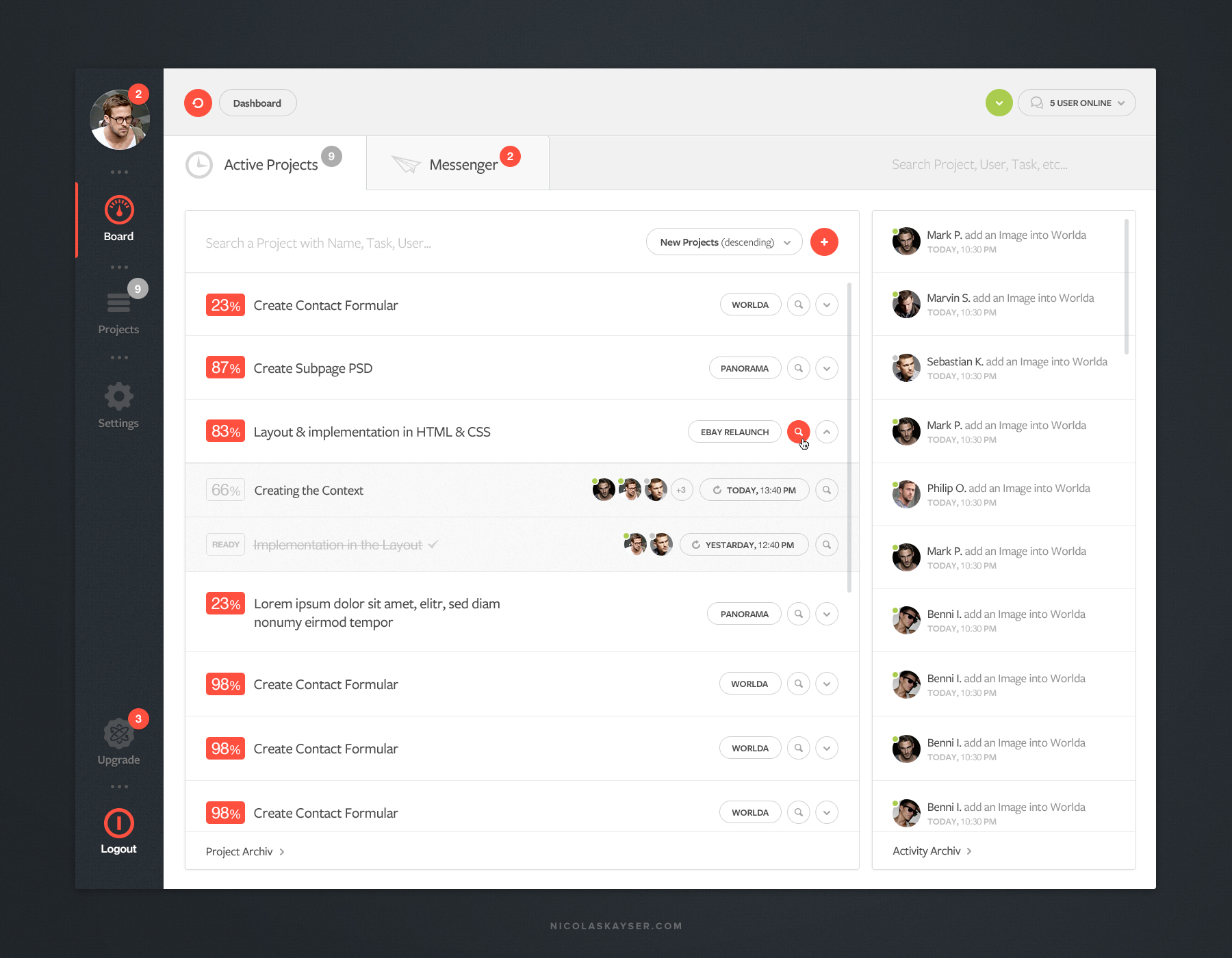 Dashborad PSD Freebie by Nicolas Kayser. The PSD includes tidy photoshop file, vectors and icons.
Marche Dashboard Freebie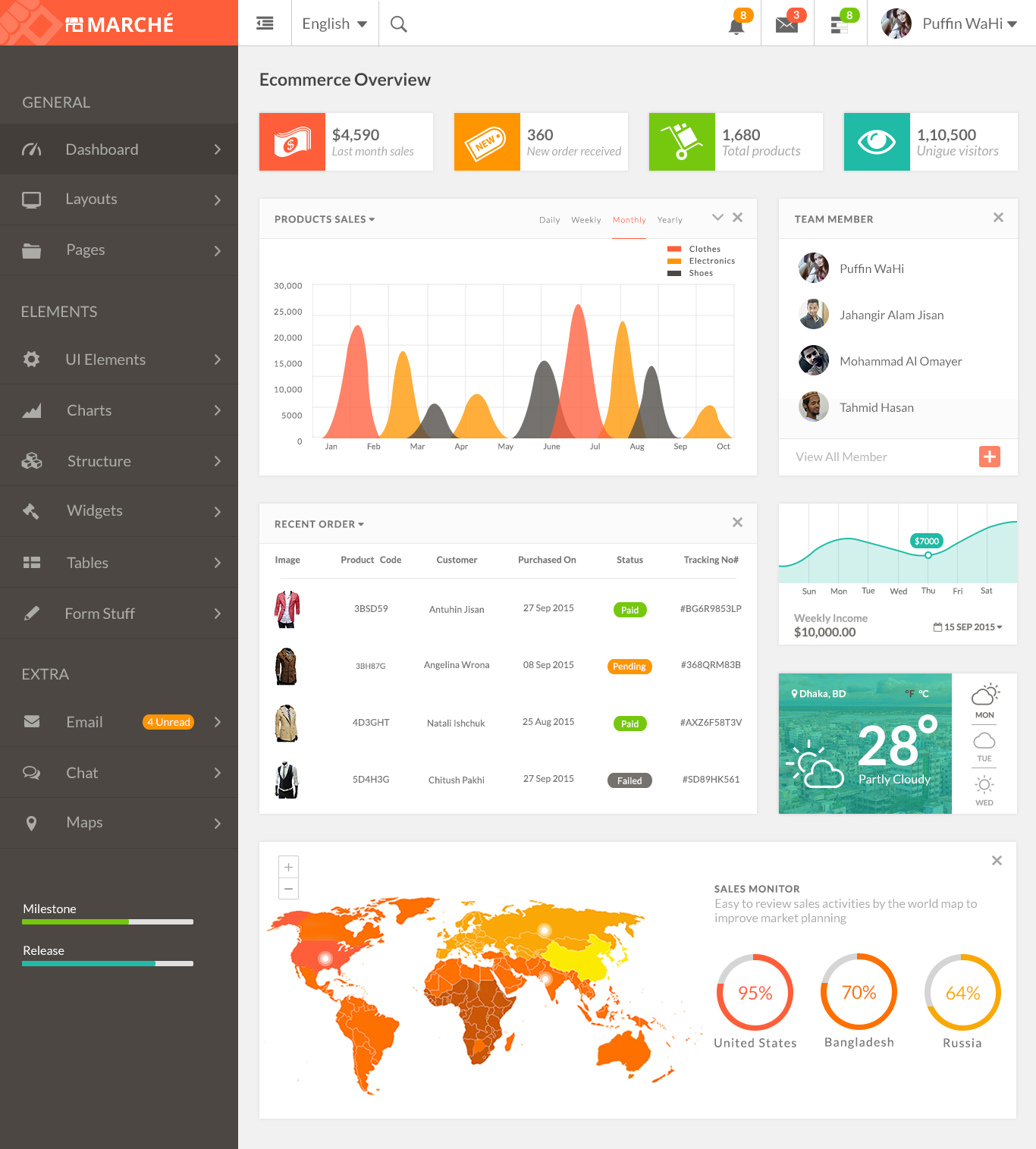 The design is for advanced users, like as the website administrator. In this dashboard design has easy to understand the monthly status of e-commerce activities. Marche Dashboard is design by Jahangir Alam Jisan – A user experience design and consultant.
Fitness Tracker App Dashboard PSD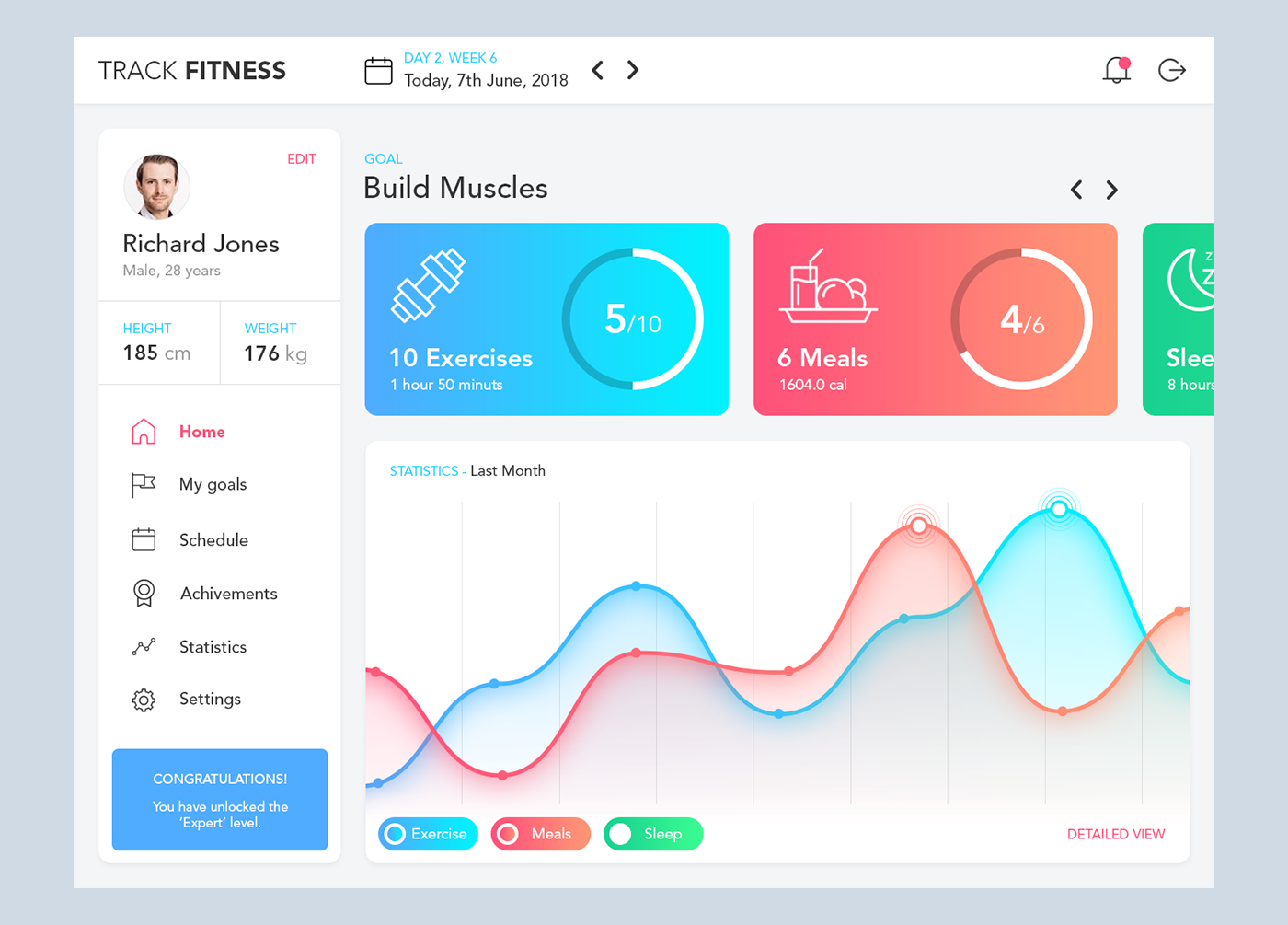 Fitness Tracker App Dashboard concept presented here is beautiful. For creating more interesting experience, the app contains gaming concept of multiple level. As soon as you achieve some goals, you get a new level unlocked. Fitness Tracker App Dashboard crafted by Mindinventory crafted.
ReactiveDash Admin Dashboard Free PSD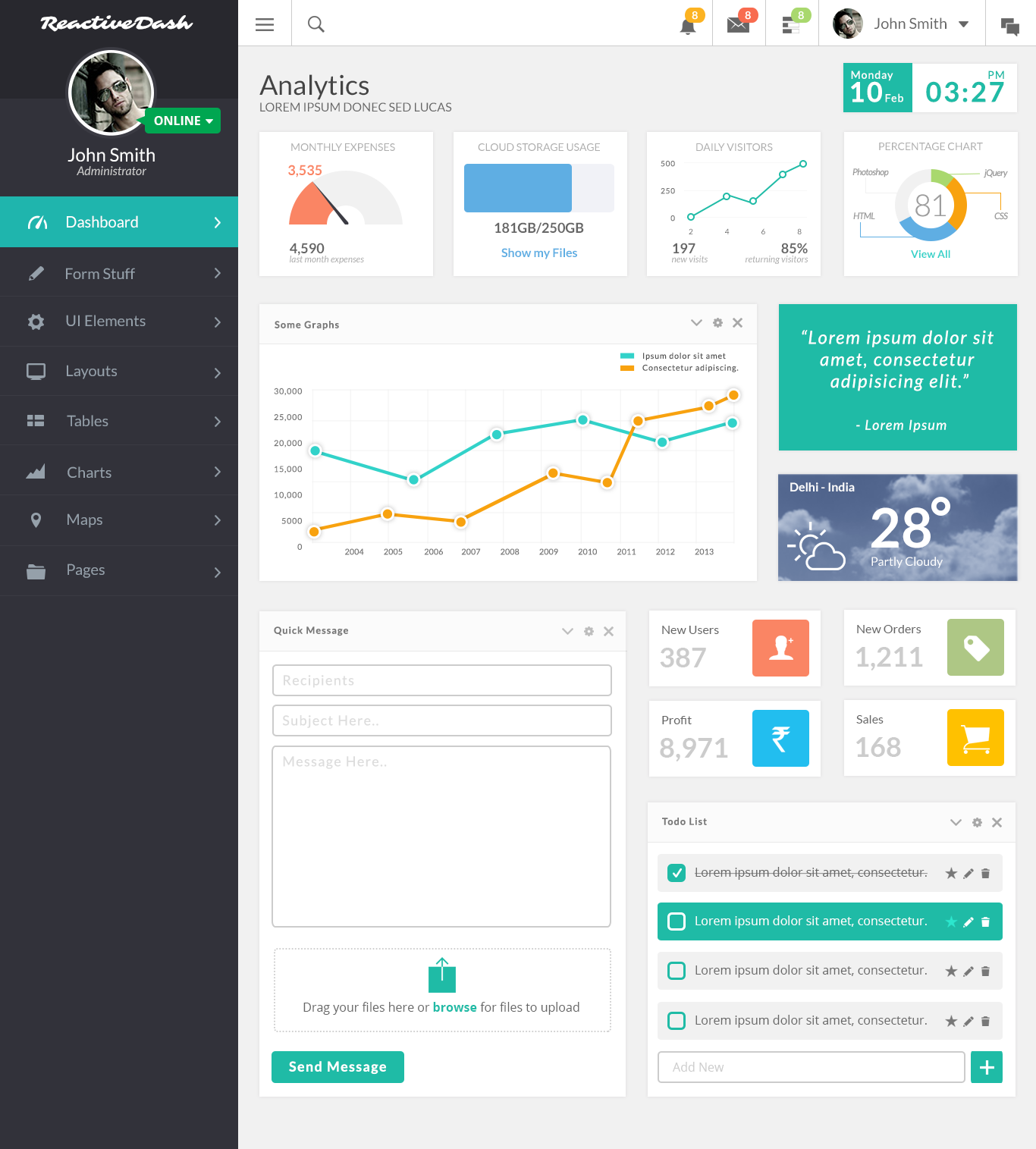 ReactiveDash is an Admin Dashboard PSD theme with flat colors, sixteen column grid system and much more features. ReactiveDash is created by Parth Gupta.
Material Dashboard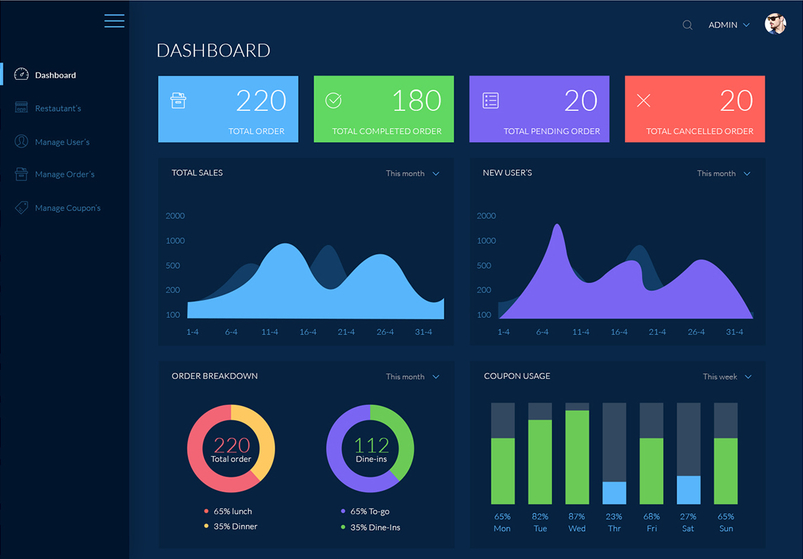 Material Dashboard PSD available in darl and light version. The dashboard is created by UX designer Kishan Pandav.
Online Banking Dashboard Freebies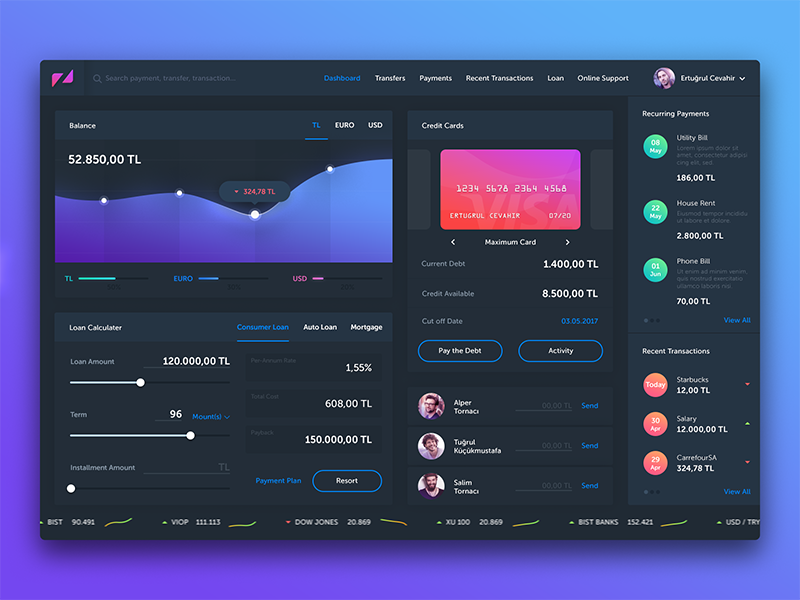 An ultimate free online Banking Dashboard by Alper Tornaci.
Kavina Dashboard Analytics Light Version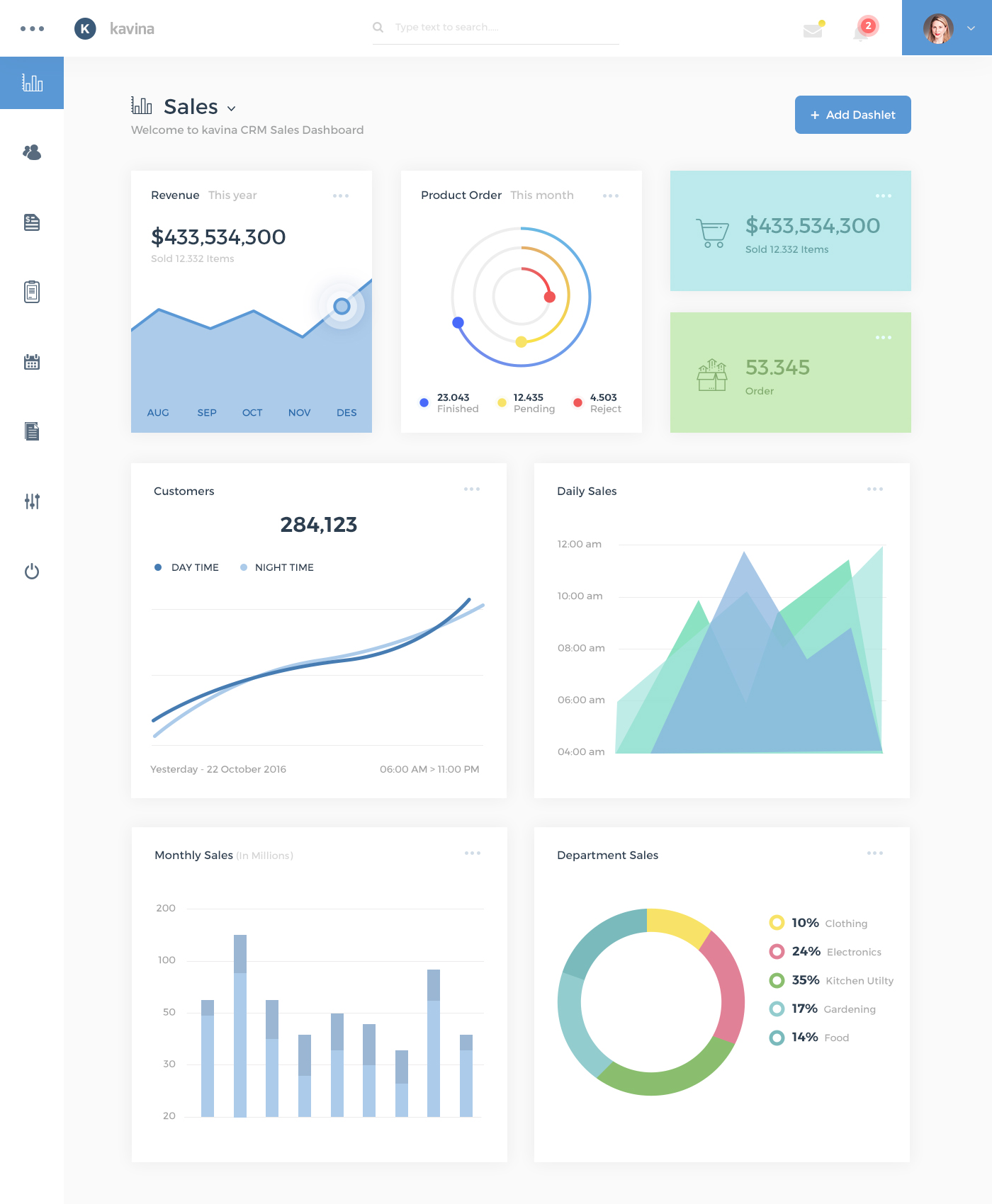 Septiandika Pratama shared dashboard analytics free PSD. The PSD has include chart, graph, sales, and much more.
Shopper eCommerce Dashboard PSD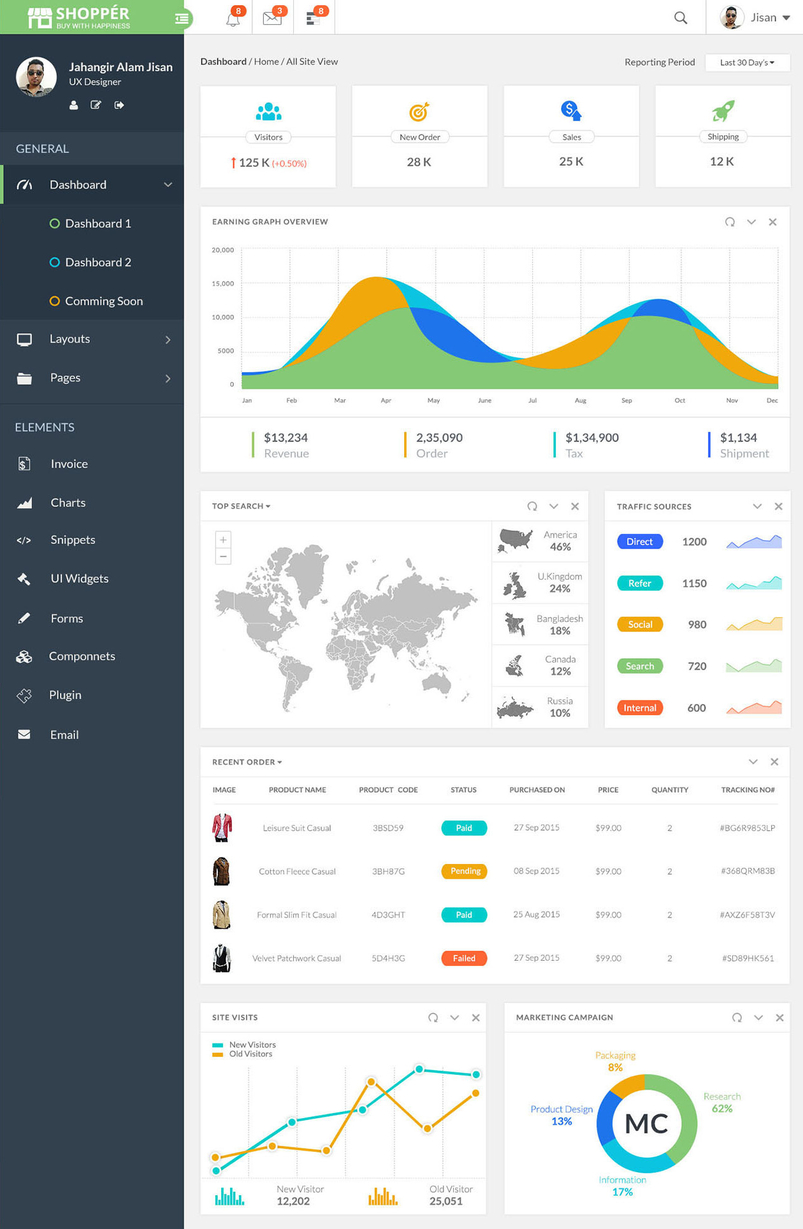 Shopper eCommerce Dashboard PSD to provide sell information with user information. Initially, the service is for Ecommerce owner to understand and analyze information about the sales and user satisfaction. The dashboard designed by Jahangir Alam Jisan.
Free Dashbaord PSD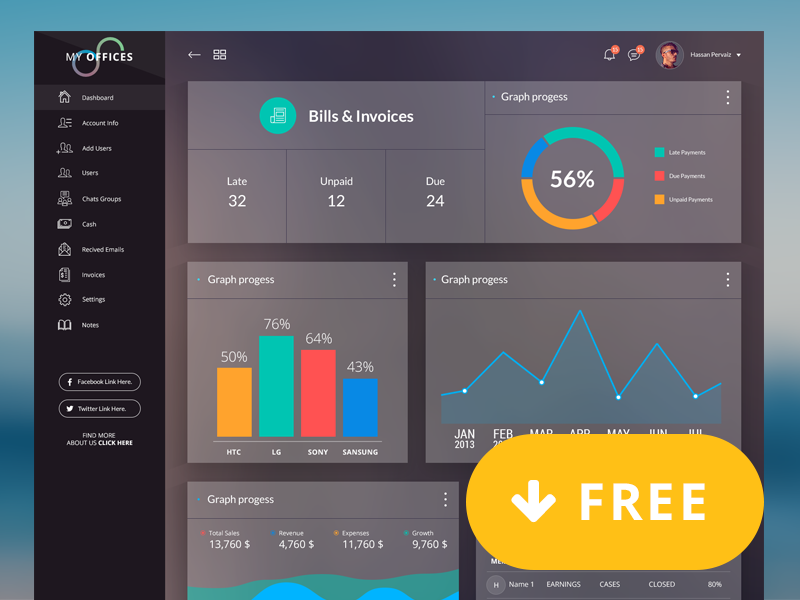 The dashboard structure is based on an invoicing application. The design have dark theme, cool graphics, best looking fonts etc. Admin can manage cards and add remove them and check the activity through graphs. Product design by HassanPervaiz.
Free Conceptual LMS Dashboard PSD Template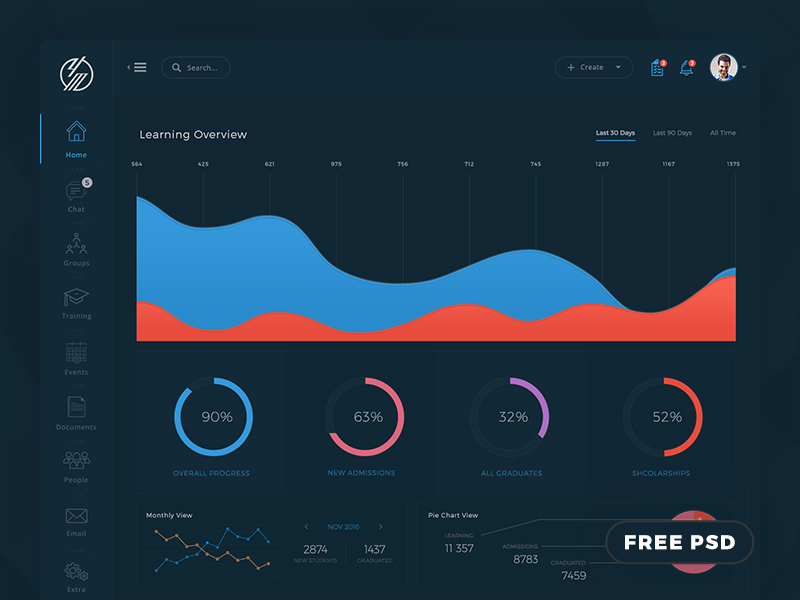 This is an experimental & conceptual dashboard template. This dashboard is based on learning management system's admin panel. This dashboard is now available for free to download.
Dashboard UI/UX Kit Design For Free Download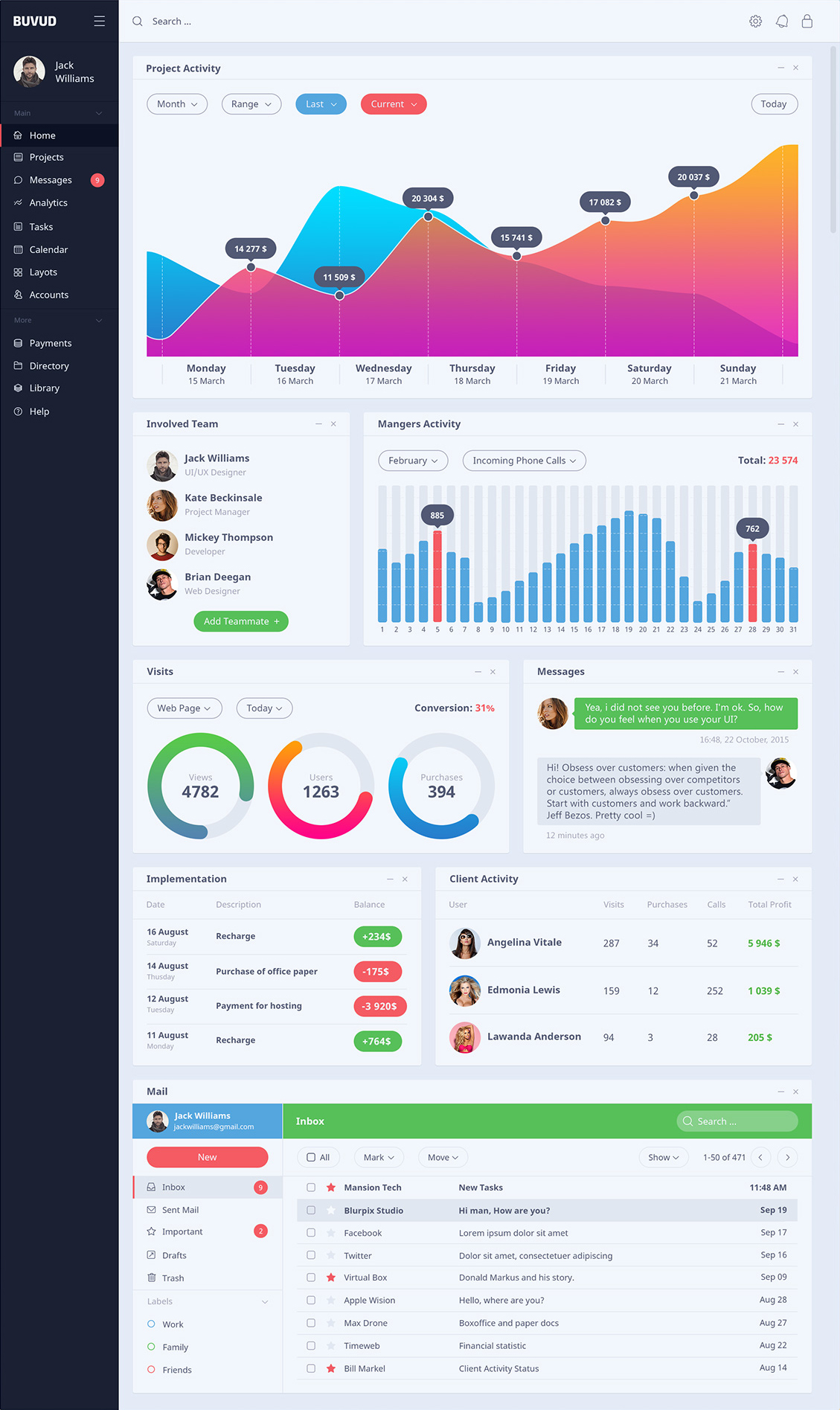 The dashboard made for workout. The design have flat style, bright colors with gradient and amazing elements. The product by Anton Kalik.
CRM Dashboard UI – Free Download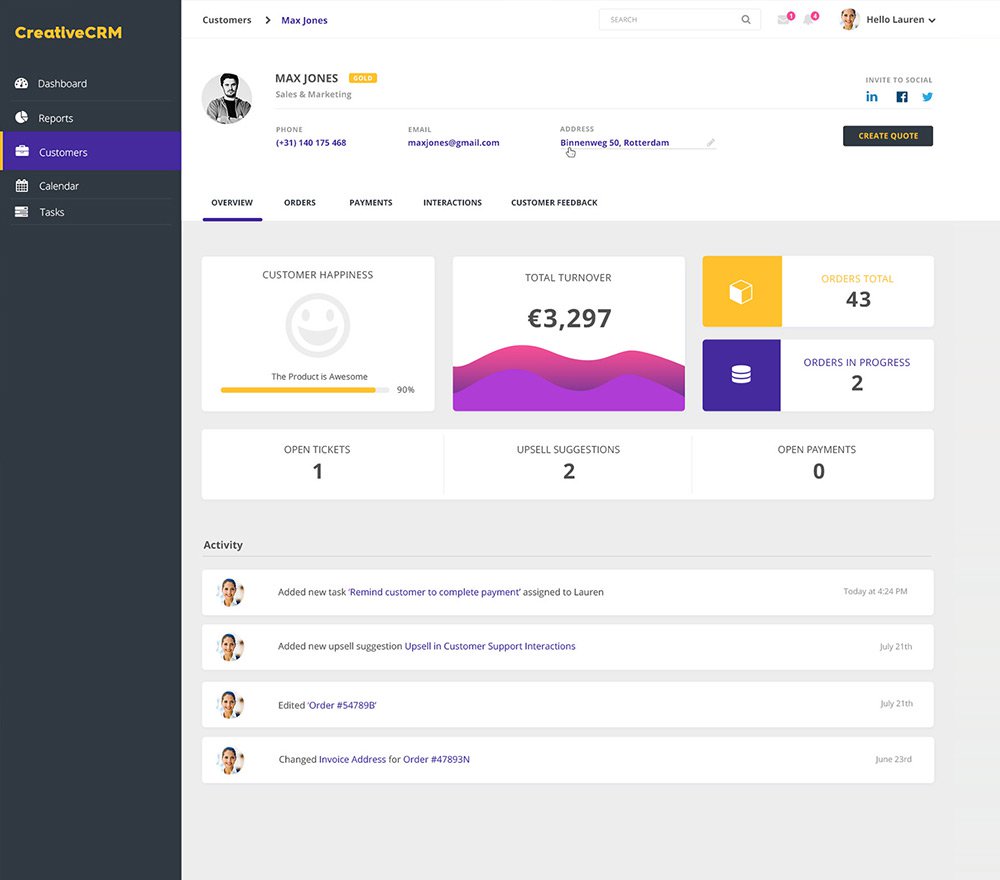 Great UX structure, all the important information at a glance and activity feed for an easy overview of the tasks. You can download the PSD file for free.
Focus Dashboard Free PSD Download