In this article, we will understand the technical differences between an HTML sitemap vs XML sitemap.
A sitemap is an XML or HTML document containing all the webpages present on your website. All websites that need to be found by search engines require a sitemap.
The sitemap is a key element for improving a site's technical SEO. They tell the search engine crawlers which webpages you want to index in the search engine results pages (SERPs).
Therefore, a sitemap guarantees that a search engine crawler does not miss your webpages.
Sitemaps provide a visual way for organizing your website's navigation.
You can easily create sitemap for blogger and WordPress websites for better ranking.
Sitemap of website defines your website's hierarchy and keeps SEO adequately categorized. Moreover, development and design teams are also aligned together to give your audience a rich user experience.
Which Type of Sites require a Sitemap?
Websites with lots of content that are not well linked will need a sitemap for ensuring all their webpages get crawled.
It helps naturally come out of the search engine's Sandbox waiting period for newly created websites.
For the websites having rich media content like e-commerce websites and other service-related sites.
Blogging, publication, or any other large news site will need to rely on sitemap to resolve lots of technical SEO issues.
There is always a confusion in understanding the differences between HTML sitemap and XML sitemap. Here in this article, you will understand how to set up both and how they are useful for a website.
What is a HTML Sitemap?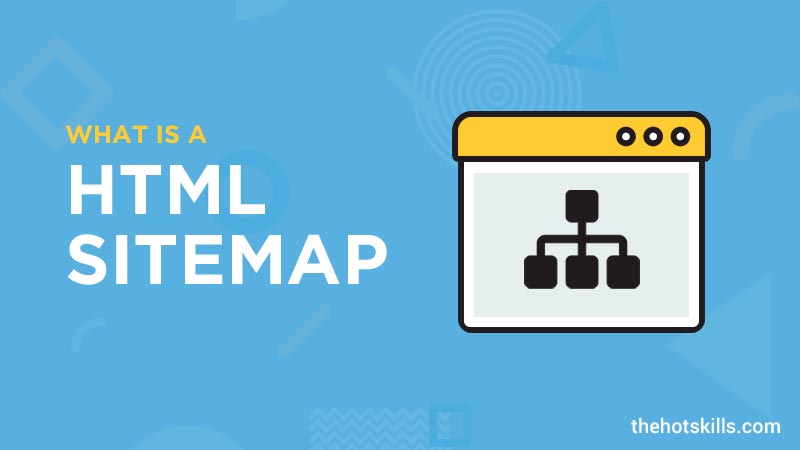 An HTML sitemap is a simple page that contains links to other essential webpages on a website. It helps a user to get an overall picture of the entire website.
For example, if you were looking for a particular page within a website and clicked on their sitemap, you will likely find that page without wasting a lot of time searching.
Smaller sites generally have a one-page HTML sitemap. Whereas larger websites generally split or categorize their HTML sitemap content between two or more pages. Separating the content is an excellent way to keep things organized.
Ideally, a website should have both an HTML and an XML sitemap.
Setup your HTML Sitemap Page (WordPress Plugin Steps)
Install the plugin on your WordPress website.
Create a page with a title "Site Map".
Search for sitemap block and click on simple sitemap.
By default, pages will be added on page.
You can also add posts and change settings like tab settings, page settings and advanced.

There is another block available called Simple Sitemap Group which can add post under different categories.
This plugin has options like sitemap shortcode and Shortcode Attributes & Default Values. Some of them are in Pro version but free options are enough for HTML sitemap.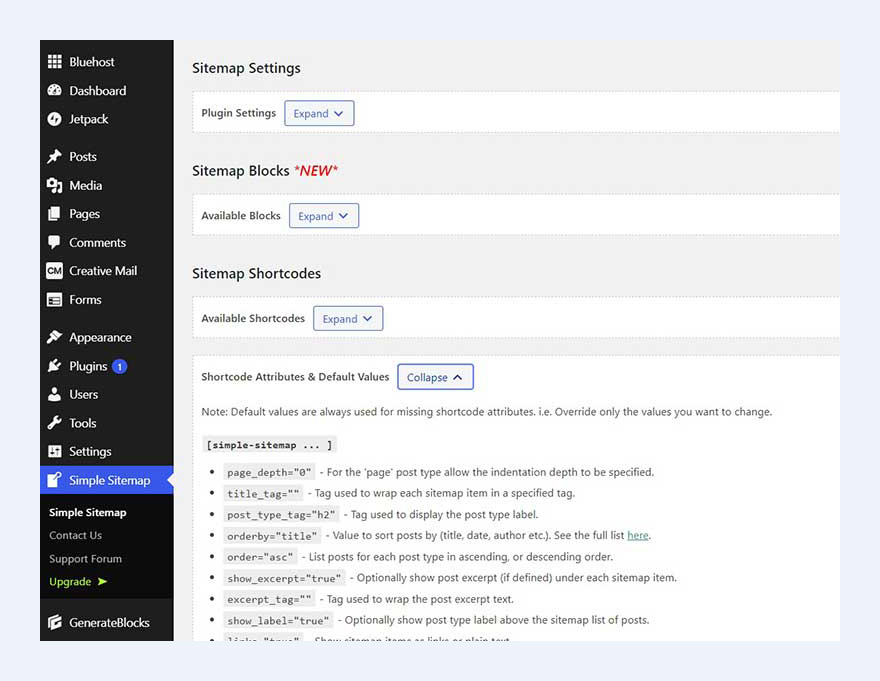 You can add a link to the new HTML Sitemap pagein your website's footer.
NOTE: HTML plugin used in this post is the recently updated plugin. But if plugin is too old and not updated in years you can also choose other similar plugins.
What is an XML Sitemap?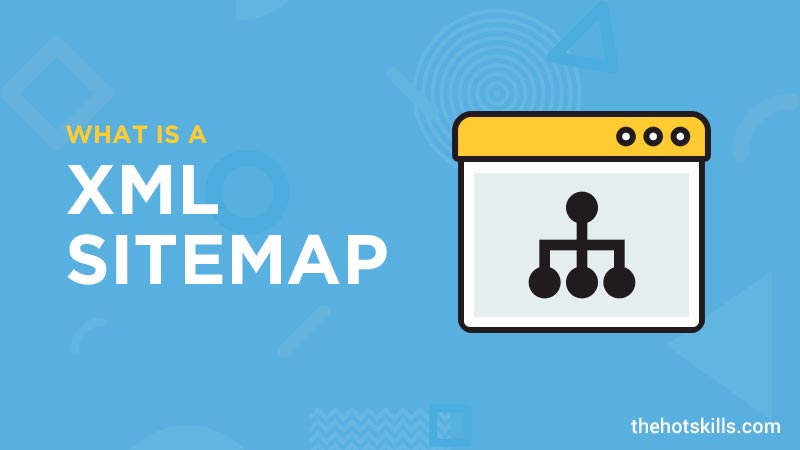 An XML sitemap is a file intended to be read by search engine robots (crawlers). XML sitemaps are created specifically for search engines.
This file includes the behind-the-scenes activity of a webpage. It provides unique information about each URL, which will provide search engines with additional data about every webpage present on the website.
For example:
Date and time when the webpage was first created (Published).
When the page was last updated/modified?
How often does the page changes?
The importance of a page with relation to other pages on your site.
This information allows search engine robots to analyze the site's content more logically and intelligently.
An XML sitemap is extra useful for new and undiscovered sites.
It may take a while for new sites to get discovered.
By creating a free account on Google search console or Bing webmaster tools and uploading your sitemap, you can inform search engines of a new site's presence and what pages exist on the site.
Thus, you can say that XML sitemaps are more specific to SEO and search engines.
Now XML sitemap can be generated with any one of the two popular plugins called Yoast or Rankmath.
Setup your XML Sitemap Page (Using Yoast WordPress Plugin Steps)
Log in to your WordPress website and go to the WordPress Dashboard.
Click on 'SEO' on the left-hand side, you will see a menu.
Now click on 'General' tab.
Under 'General Tab' click on 'Features' and you will see an option XML Sitemaps.
Toggle the 'XML Sitemaps' switch. To get the URL of XML sitemap click on "question mark" sign, right click on 'See the XML sitemap' and 'Open link in new tab'.
Click 'Save Changes'.
Do I Need an HTML Sitemap or an XML Sitemap?
The main difference is that HTML sitemaps are human-readable, and XML sitemaps are for search engines.
An HTML sitemap is a file that lists all the essential pages of your website that you want your users to navigate throughout your site easily.
A well-designed HTML sitemap has anchor links that point to every webpage on your website. Thus, ensuring that your entire website gets crawled by search engines.
On the other hand, XML sitemaps help search engines and spiders discover the pages on a website. Thus, an XML sitemap is written for search engine spiders. These sitemaps give search engines a website's URL and offer a complete map of all pages on a site. Helping search engines prioritize the pages for crawling.
It becomes quick and easy to extract all the crucial information about the website by crawling through an XML file.
Which Sitemap Should You Use?
The easy answer to the question is both. Cater to the search engine spider with XML sitemap and your fleshy human friends with an HTML sitemap. Therefore, everyone wins!
Guidelines of XML sitemaps
Following is the best practice when implementing an XML sitemap.
Keep the XML sitemap up to date with your website's content.
It is strongly recommended to implement an XML sitemap, especially on larger websites containing 500+ webpages.
Make sure it's clean. Meaning, only indexable pages should be included.
Reference to XML sitemap from your 'robots.txt' file.
Do not list more than 50,000 URLs in a single XML sitemap.
Make sure that the file size doesn't exceed 50MB.
Don't obsess about the lastmod, priority, and changefreq properties.
Use only ASCII characters.
Sitemap files must be UTF-8 encoded.
If you misrepresent the lastmod value, Google will stop reading the particular file.
Importance of Sitemap on Your Website
Several search engine optimizations help to optimize the website, and one of those is a Sitemap. The importance of sitemaps is greatly underestimated amongst novice website owners.
Sitemaps make navigating the website more comfortable, and when you have an updated sitemap for your website, it is useful not only for yourself but search engines as well. It is the essential way for a website to communicate with a search engine.
HTML sitemaps play an essential role, especially when the website is large (2000 pages). They can improve link value distribution and site structure on a huge website.
If your website is limited and contains more posts or pages, then an HTML sitemap isn't likely to help.
Understanding the Crawl Depth Structure
Crawl depth is a measurement of how far away a page is from the homepage. A website's crawl depth refers to the extent to which a search engine indexes the site's content.
A site with a high crawl depth will more indexed than the lower one.
Crawl depth starts from 0 for the homepage of website. Then for every page it keeps increasing.
For example pages linked to homepage have depth of 1 and similarly pages linked further have depth of 2 and so on.
When you Google something, all that information in the organic search results has to come from somewhere, which is Google's index.
Think of the index as a massive, expanding library of information. That information can be in the form of text, images, videos, and documents.
It is good to maintain an XML sitemap to provide Google with a directory of the pages it needs to crawl regularly.
Conclusion
Sitemaps are an essential part of any website. They are not just good for the users but can be a remarkable way to distribute PageRank throughout your website.
Every website must have a sitemap so that search engines can crawl the website correctly.
One of the best ways to test out how crawlable your site is to click around within your site and see if you can reach every page.