Graphic design is an important marketing skill and many people consider it to be a highly desirable profession. Expert and already famous graphic designers can bring great value to a variety of workplaces. This is a creative and innovative profession that must be carried out in order for many businesses to benefit.
Graphic designers generally, are regarded for their opportunity to produce aesthetically attractive concepts that convey ideas and engage audiences. They use abilities that integrate their understanding of both hardware and graphic design tools. Designers are employed for a variety of responsibilities ranging from simple color choices for an institution to more sophisticated jobs such as developing pictures and brand designs for whole businesses.
However, as the firms and businesses attempt to develop their online presence, the graphic design demand and the necessity of graphic designers in the information design process and associated costs is likely to rise. In this article, we will have an in-depth look at the required skills of every graphic designer, different graphic design career positions, and how much do graphic designers make in 2021.
Important Skills Graphic Designers Should Have
Use of Adobe Tools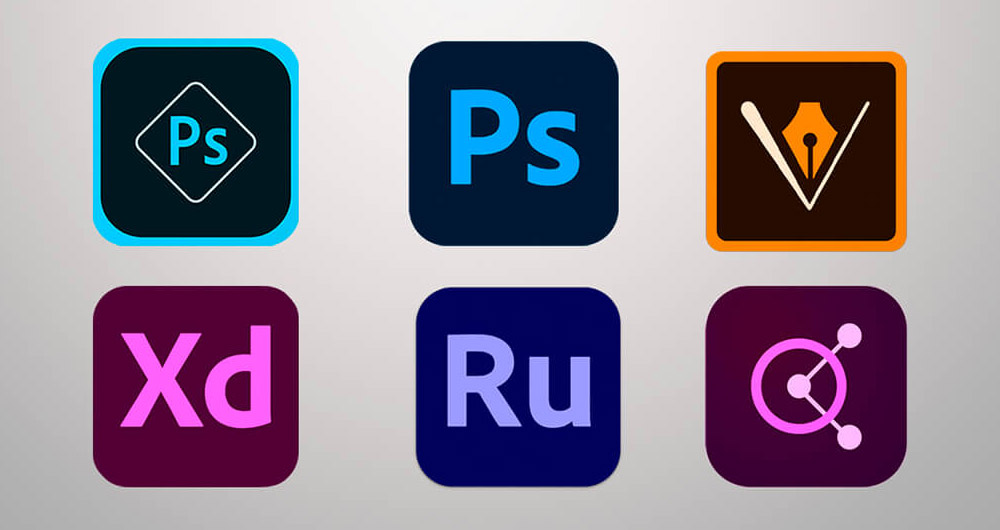 The Adobe Creative Suite comprises many graphic design tools that will cater to your many design needs. Photoshop, for example, is one of the most popular and used for commercial graphics design. Adobe Illustrator is best in creating vector designs and illustrations while InDesign is great for designing brochures, flyers, and even book covers. For web design, Adobe Fireworks is perfect for generating designs that can be turned into codes for Adobe Dreamweaver.
Typography
Typography may have a significant influence on any design, that is why it is another required technical talent for something like a graphic designer. Regardless of whether working for paper or online, a graphic designer needs to grasp typography, the impact it can create in a design, or the language that concerns it. Another ability that, if ignored, has the capacity to destroy a whole design is typeface pairing. Furthermore, understanding the distinction between that and a font and a typeface is essential, particularly if you're applying for work in website design.
Search Engine Optimization (SEO)
SEO, or search engine optimization, plays a significant role in driving traffic to websites. That traffic, however, must be persuaded of the merits of the page within seconds or they will not become a regular visitor to the page or a buyer of the product. Graphic design and SEO work together to bring people to the page and keep them there with enticing visuals and a positive user experience. A designer who understands how to optimize a web page she has created is in high demand for this reason.
Coding
Designers who can code their own designs, like copywriters, can save time and headaches. HTML, XHTML, DHTML, CSS, and JavaScript are the fundamental coding languages for designers. HTML and XHTML are used to create text-based, no-frills websites. CSS, which stands for cascading style sheets, is used to alter the appearance of an XHTML website and create more complex designs. JavaScript is required for creating a dynamic page that changes as the user interacts with it. HTML5, which is used to create interactive websites that do not require Adobe Flash, is another advanced skill.
Copywriting
When it comes to copywriting, graphic designers are frequently backed into a corner. Designers confront a variety of challenges and obstacles, including engaging with customers that have a restricted funding and, as a result, no copywriter to help speed up the development phase. Any graphic designer who could really take sloppy text from a client and turn it into text that is well defined and fits with the developer's visuals is half writer, part management.
Print Media
Print creation and formatting are handled using photo editing software such as InDesign and Quark. The most important skills that employers seek for this in print designers include knowledge of color-separation, master pages, and grid layout. Designers must be knowledgeable with both the printing method and color space, and the mechanism through which distinct vibrant colors interact to generate other colors.
What are some Graphic Design Career Opportunities?
Since graphic design is a broad spectrum of expertise, graphic design professionals are becoming increasingly specialized. Among the graphic designers with specific abilities are:
1. UX/UI Designer
User Interface (UI) & User Experience (UX) designers are experts in creating interfaces for websites, mobile, and even desktop software and applications. They are tasked to create interactive and intuitive interfaces that are easy to navigate with regards to the look and feel of the entire application.
Aside from the technical skills and learning the components of a website, UX/UI designers must possess skills in creativity, communication, attention to detail, and empathy. In order to deliver the best output, UX/UI designers must have a good discernment of the needs of his/her client and the customers/users that they want to reach. They also need to communicate well with designers so that they can deliver the message of the clients clearly.
2. Editorial Designer
Editorial designers create designs for books, periodicals, journals, and other media. This unit of graphic designers typically obtain a degree in design with coursework about the history of graphic design, typography, and study different publications.
3. Packaging Designer
A packaging designer is one who specializes in creating designs for product labels. Colors and intuitive designs in package labels influence the market and the sellable quality of your products.
2021 perhaps is the best time for package designers. Due to the pandemic, there are more eCommerce websites and shops being built for people to earn a sustainable income. This is an opportunity to offer package label design service gigs for these new eCommerce shop managers.
4. Advertising Designer
The tasks of an advertising designer involves sketching, illustrating, photography, and other design materials for brand and product marketing. As an advertising designer, you must have enough knowledge about marketing and are exposed to many marketing strategies in order to be more effective.
5. Photo Editor and/or Retoucher
It is safe to say that photo editing and retouching is also a branch of graphic design. Photo editors work with images to correct, enhance, and express the creative visions of a photographer. Not only that, photo editing also caters to the needs of eCommerce managers, marketers, and even web designers.
As a photo editor, you must have a good foundation in using Adobe Photoshop and other photo editing software and tools that are available.
How Much do Graphic Designers Make in 2021?
Pay rates are affected by factors other than seniority. The sort of graphic design you undertake would also have an effect. Here is a simple break-down of how much do graphic designers make in the U.S. for the graphic design careers we mentioned:
UI/UX Designer
Editorial Designer
Full-time Editorial Designer: $34,177 to $39,993(source: Salary.com)
Packaging Designer
Full-time Packaging Designer: ave. $71,135 (source: ZipRecruiter)
Freelance Packaging Designer: ave. $63,417 (source: ZipRecruiter)
Photo Editor/Retoucher
Full-time Photo Editor/Retoucher: ave. $41,931 (source: ZipRecruiter)
Other Graphic Design Careers
Full-time Graphic Designer: ave. $40,320 (source: ZipRecruiter)
Part-time Graphic Designer: $22/hour (source: ZipRecruiter)
For beginners, the typical graphic designer salary can be around $49,000. After more than five years of expertise, this range climbs up to $71,000 each year. Art Directors make $76,600 on average per year, while Creative Directors make $110,000 on average.
Graphic designers have been anticipated to have limited employment growth until 2024, because of a major drop in the newspapers and magazines business. The rise of graphic design software and stock art sites, that allow authors, producers, and graphic artists to produce their own images, may lead the employment market and demands to stall even further.
In current history, several publishing businesses have delegated page design and project design to foreign organizations. This tendency is anticipated to persist, perhaps limiting employment growth in low technological graphic design.
Read more: Graphic Design Internships – Top 5 Places to Find Online
Top Five Highest-Paying Graphic Designer Jobs in the United States?
We found at least 5 graphic designer work that pays more every year than an average graphic designer income. Notably, all of these positions pay from $37,624 and $59,151 more as much as a national average for Graphic designers, which is $48,283. If you really are eligible, you could be able to make more than just the average graphic designer unless you are hired for these kinds of comparable Graphic Designer positions.
Here is the top five graphic designer jobs with the average annual salary:
1. Vice President of International Graphic Design ($107,434)
2. Graphic Designer VP ($100,507)
3. Vice President Graphic Designer ($100,507)
4. Head Of International Graphic Design ($96,086)
5. Graphic Designer II ($85,907)
So Should you Work as a Graphic Designer?
Graphic design is an excellent career choice for people who enjoy art, technology, and communication. Because there are design needs in every industry, graphic designers have numerous opportunities to work on a variety of new and exciting projects. Graphic designers can see the real-world impact of their work, which can make it a very rewarding career. So finally, graphic design demand and how much do graphic designers make? Now you know.