Expanding your business nowadays inevitably has to involve a careful optimization campaign for your online premises. Nothing can hamper the growth of your company as irritatingly slow-loading landing pages, confusing website layout, and a lack of mobile-friendliness, so to speak.
That said, this website situation works both ways, so if you are willing to invest some time and effort into improving the looks of your webpage, as well as its overall functionality, you can get yourself to a position where you will be getting increased traffic and increased rates of the viewers and visitors who go all the way through to the checkout section.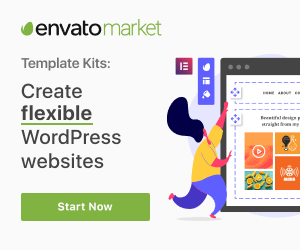 The thing is, you see, online audiences tend to have a notoriously short attention span, so getting them to stick with something they see online can be tough at times – especially if the layout of the website is not exactly too inviting, either.
So, what you may want to employ here as an owner of an online or at least a partially online business, would be a combination of excellent content you're posting on your website (together with the SEO) and then a great-looking website layout that will attract new customers and make the existing one stick with your brand.
In this article, we'll concentrate on the latter part of this equation. We've provided a couple of examples of the most common and useful strategies you can undertake to make your business run as smoothly as a flash of lightning and grow fast.
Here's the lot.
Optimize for Mobile Devices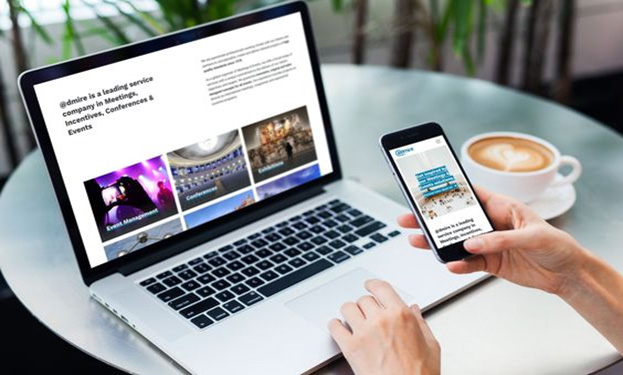 One of the best ways to ensure you'll lose a massive audience of potential customers would be not to optimize your website for mobile devices.
The thing is, mobile devices represent the contraptions of choice for many an internet surfer today, so failing to optimize your website for these would be a ginormous wasted opportunity. This would especially be true nowadays, since visiting various Internet venues via mobile devices is becoming a rapidly spreading phenomenon.
Of course, unless you're an experienced programmer yourself, you will have to dish out some money to have your site made mobile-friendly, but it's nothing compared to what sort of money you can lose if you don't do it.
Another aspect of optimizing for mobile devices would be SEO, which is present wherever there is a bit of text, no matter the format. (Heck, even those small print captions that go along with images can be optimized for SEO.) If you plan on getting some help from an SEO agency, luckily for you these are springing up around the globe like mushrooms after rain, so you won't have much trouble finding one. For folks from Australia, GWM Adelaide offer such services, for example.
So, if you haven't optimized your website for mobile devices yet and you're amassing a budget to improve your website in some way, this should be one of the first entries on your website improvement to-do list.
Improve the Load Speeds
The thing that is guaranteed to chase away even the most faithful visitors and customers from your website worse than steep prices and complicated, suspicious-looking checkout, would be slow loading.
When it comes to the aforementioned low attention span of the Internet-frequenting audiences, the most common deal-breaker is having to wait around for the browser to load in an enormous image or a video. No matter how good the content is that these visitors are waiting for ages to load, if it's not readily available within a couple of seconds, chances are – they'll just abandon the page altogether and go somewhere else.
So, to prevent this terrible turn of events where irritated visitors abandon your page with excellent content just because it takes an eon for it to load, make the loading process snappy and try to use compressed files and images if you have them in the content.
Consider Using Parallax Scrolling
Monotonous-looking slabs of text interspersed with only a couple of low-res images here and there is what makes the visitors so ready to abandon it all in favor of something more colorful and more easily accessed.
One of the interesting solutions you can use to battle this would be the parallax scrolling mechanic. What this does for your website is it gives it a depth of field, a certain three-dimensional effect that makes the visitor feel as if they are visiting a venue rather than reading a magazine.
The great thing about this scrolling mechanic is that it's not that difficult to incorporate into your website layout, but it can dramatically improve the way your visitors perceive both the information on the website you're presenting to them, as well as how they see your business and your brand on the whole.
Use Custom Fonts
Since the majority of people are primarily visual animals, so to speak, the first line of defense against boring your visitors to death would be to make the text (typically the biggest part of the screen) interesting and easy to read.
Now, what we are about to suggest to you is a bit of a double-edged sword, but if you do it properly, you'll increase the likelihood of having someone who visits your website stays on it for a bit longer than usual. What you want to do is use a new and interesting font to make the folks immediately drawn to what is being written.
Of course, you may also need to practice proper spacing and formatting, but the font itself can play a major role in how interested your audience will be to read the text you're offering to them.
As far as the double-edged spage thing we've mentioned above, the important thing to remember is not to overdo it. As fun and attractive fonts can be, they can also be distracting and annoying, especially if you use bright colors that don't contrast too well with the background.
Set up Chatbots
Although chatbots aren't necessarily the best solution for a website when it comes to your communication with your customers and visitors, they are better than nothing, as they will give the folks browsing your website a feeling of being properly supported at all times.
The great thing about chatbots, too, is that they're not that difficult to set up, so it's not like you'd have to spend an arm and a leg to have this organized for your website.
Also, this way, you can decrease the pressure on your customer support as a fair deal of questions your visitors have about your website can tackle these programmed online robots, so to speak.
Make the Landing Page Animated
…but try not to make it 'so animated' that it takes a terabyte worth of resources to load it up.
People tend to like animations as they are visually engaging, easy to follow, and typically way shorter than having to read the thing that is explained in the video. Also, a well-made video serves as a testament to your investment in your website and your audience. In other words, it shows to your customers that you care about them.
Another thing – making CTA's with a video tends to be a fairly effective strategy for getting your visitors to make a purchase, so there's that, too.
Avoid Using Stock Photos
This approach can be a tad tough to pull off, especially if you're just starting and cannot afford your photographer. That said, if you can afford it, by all means, do hire someone (or do it yourself if you have the know-how and the equipment), because it will make a lot of difference when it comes to how your visitors perceive you.
All in all, the great thing about optimizing your website is that it doesn't need to be a speedy process that you either do right away or watch your business crash and burn. Of course, the sooner you can optimize your website the better, but even adding the aforementioned components slowly over time one after one would be a useful way to improve your business standing.
You May Like: