Whether you're a startup founder putting together a product proposal for a presentation or a content marketer creating digital content in the form of blog posts and social media posts, design tools are a starting point for anyone who wants to create something digital. Design tools can help you think of new ideas, get inspiration, unleash your creativity, and bring your ideas to life.
While professional graphics artists and illustrators depend heavily on tools such as Adobe Suite, Affinity Photo and Sketch to create their mind-blowing pieces of art, those of us who are novices to design find the heavy-duty design software a little too extensive for our needs.
These tools are complicated to use and require a substantial amount of technical know-how to manoeuvre. Interestingly enough, most of us 'non-designers' would not be needing half the features these pro tools provide for the tasks we have at hand. This makes investing in a pro design application seemingly unnecessary for us. We require tools to make our lives easier. If it requires sitting through tutorials one after another just to figure out, then it's counterproductive to our needs.
By now, you may be wondering what your possibilities of creating design content that looks good enough to 'wow' your audience on your own are? Well, the good news is that we have at our fingertips a few excellent online tools that can act as our own personal 'design elves'. They can help us generate the most eye-catching imagery without us having to spend hours pouring over course modules to figure out the ins and outs of the applications.
Sometimes, all you need (as a non-designer) is a simple graphic for a blog post like this one created with the use of 'Snappa':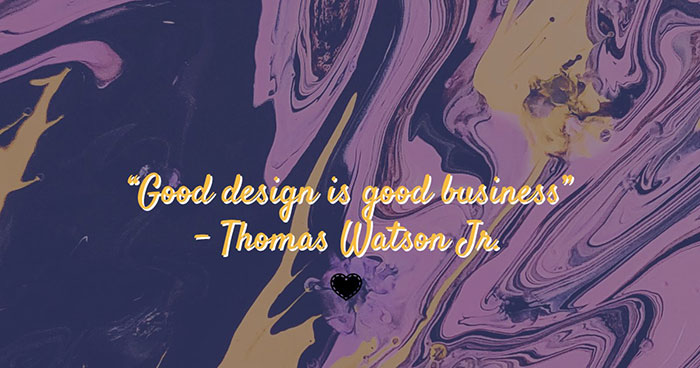 Or, maybe you need a few free to use, 3D illustrations that can add a fun feel to your website like these from 3D Bay: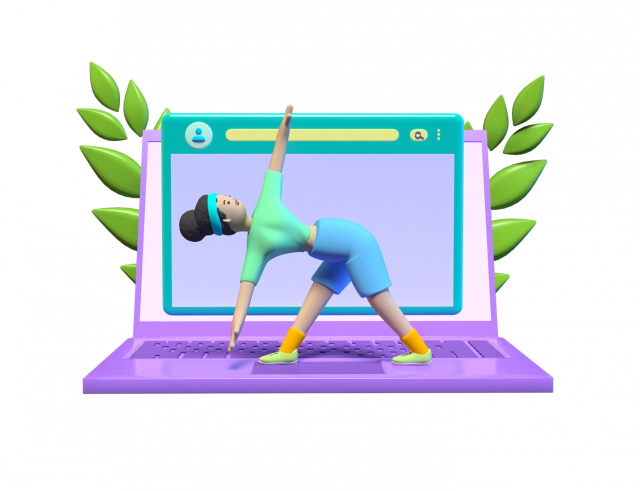 If this is what you have in mind, here's a look at some of the most valuable non-designer friendly tools and resources that will help you redefine your creative process:
Freepik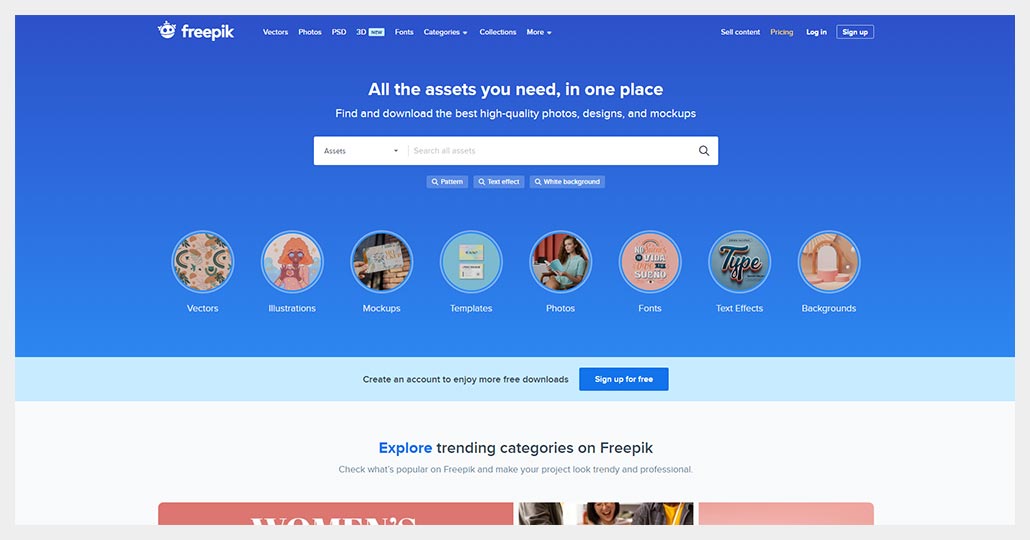 What is Freepik?
Freepik is a website that provides high-quality vector graphics and photos, as well as stock images, and illustrations. It is an ideal resource for graphic designers and digital creators who are looking for quality material to use in their projects. Freepik offers its users free access to well over 46 million assets, with new items added daily.
Freepik Cost: Freepik is a freemium service.
All of Freepik's basic assets are free to use with attribution; however, if you need more exclusive content or additional features such as no attribution or extended licenses, you may need to purchase a premium subscription which starts at €9 per month.
Why Use Freepik?
Freepik is one of the best stock image websites available today. It doesn't really matter whether you are an experienced graphic designer or not, Freepik provides high-quality vectors, stock photos, and PSD files that will help you create stunning visuals for your projects. They add new assets to their libraries every single day and, if you get a premium account, you'll get access to Flaticon content too – which offers plenty of icons for your works. This means that you will be sure to find something relevant to whatever project you're working on.
Freepik has recently launched a new tool, the Mockup Baker, that allows the customization of 3D PSDs in Photoshop, which is very useful for creating 3D realistic mockups for many different product types.
Wepik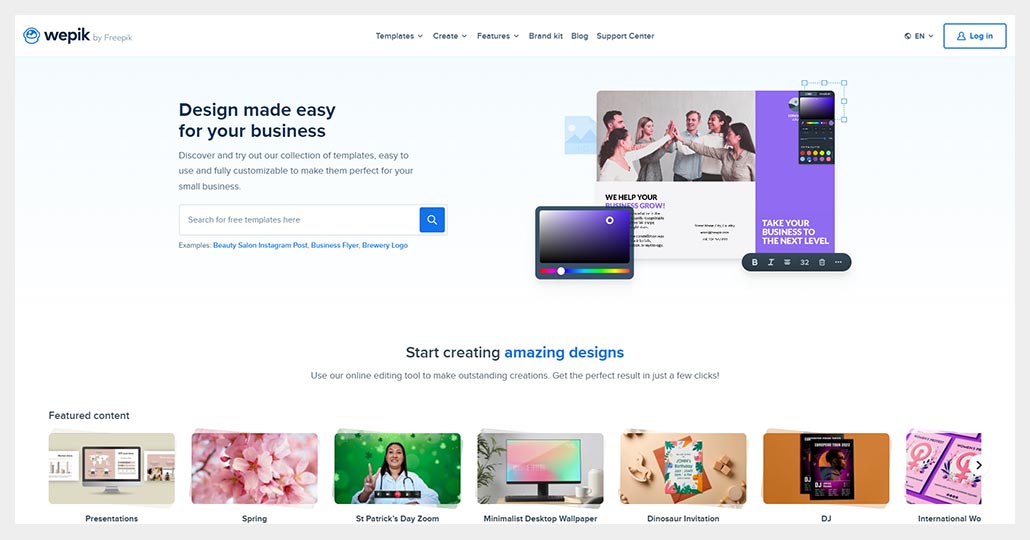 What is Wepik?
Wepik is an online editor developed by Freepik, a leading image bank website. It provides an extensive collection of free ready-made templates that you can customize online with its editing tool. Specially dedicated to small businesses, Wepik allows you to create professional graphics and visual content within minutes such as logos, business cards, or social media posts. This platform makes it easy to design stunning visuals for any purpose, and with no previous experience required.
Wepik cost: Free
Why use Wepik?
Not only for small businesses but also for individuals, Wepik is simply unbeatable. With thousands of creative and modern templates, you can keep coming up with unique ideas every day and design thanks to its user-friendly tool, already provided with many innovative features like logo creation, brand bookmarking, AI picture generator, and more. Plus, all of Wepik's templates are free to download and editable online, so you don't have to worry about spending extra money on designs.
Wepik is also a great choice for non-designers or if you don't have a lot of time on your hands. Using Wepik can save you time and money by eliminating the need to hire a professional designer or purchase expensive software packages.
In conclusion, Wepik is an all-in-one platform – whatever project you have in mind, Wepik can help bring your ideas to life.
Unsplash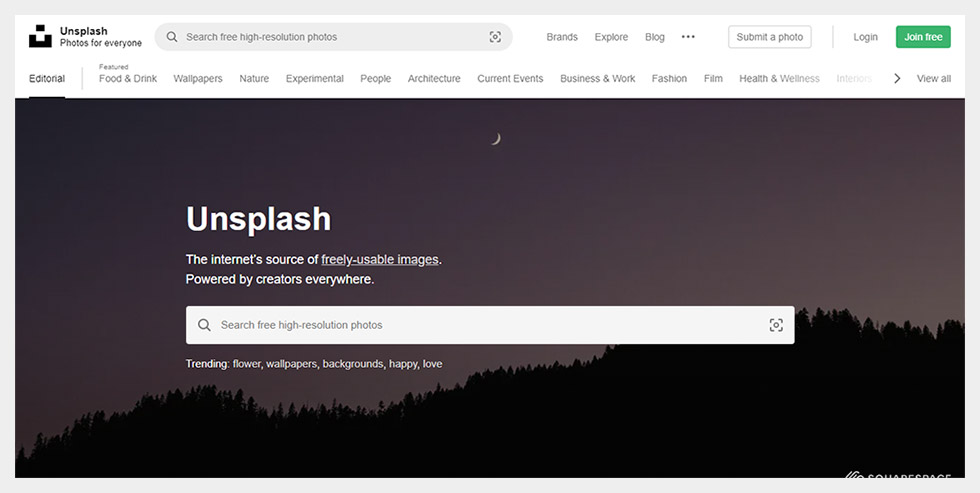 What is Unsplash?
Unsplash is a highly useful online resource for high-quality stock images in various categories ranging from travel, design, enterprise, architecture to nature and technology. Unsplash is free for commercial use, and we can utilise its images without crediting the owner, making it a valuable resource for creatives in any field.
Unsplash Cost: Free
Why Use Unsplash?
If you haven't already tried out Unsplash, it's about time you do. It's a free online platform where models, artists, photographers and creatives gather to share their work, and as such, the site presents an extensive collection of images to choose from.
Whether you're writing up a blog post, creating slides for a presentation or making a social media post, you know how hard it is to find royalty-free images to feature on your content. Browse the Unsplash collections using the keywords relevant to you, and you're guaranteed to come across a good number of photos suited to your needs.
Unsplash is an unmatched online photo-hosting platform with more than a billion users. It's easy to see why so many people are using it: its design is gorgeous, its usability is flawless, and there are no limits to what you can share with the world (at least on a desktop).
Everyone is free to use and share its imagery without worrying about fees or being associated with a company.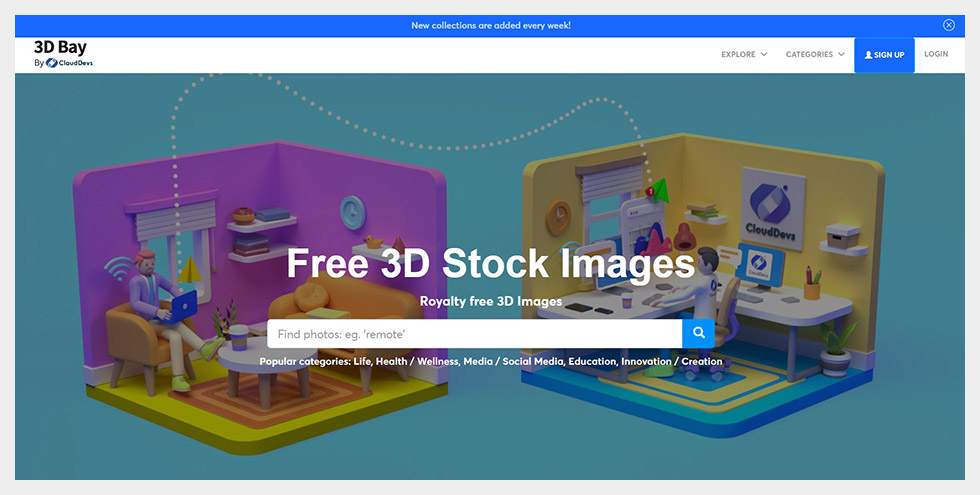 What is 3D Bay?
3D Bay is an extensive collection of 3D stock images that are available for use completely free of charge. It allows you to select from a wide range of image categories ranging from education, health and finance to working from home. 3D Bay enables you to get started on your new projects with the convenience of numerous high-quality royalty-free 3D images that are on offer within the site (They upload a new collection every week!).
Simply search for a collection or category suited to your needs. Browse through the options and immediately download any number of these high-quality images at no cost and use it wherever you need. You don't even need to provide attribution when using their products.
3D Bay Cost: Free
Why Use 3D Bay?
3D graphics and illustrations are becoming increasingly popular for visual communication. The flat illustrations that once ruled the digital sphere are no longer the popular kids on the block. Today, we can witness more and more 3D images that are integrated into web and mobile interfaces.
And just because we aren't professional designers doesn't mean we cannot get in on this remarkable new trend. 3D images bring in more excitement and versatility to content, unlike regular sketches and 2D images. And 3D Bay is here to help us do it by offering us a ready-made selection of cute and snazzy illustrations that can communicate a powerful message effectively and memorably.
Pixlr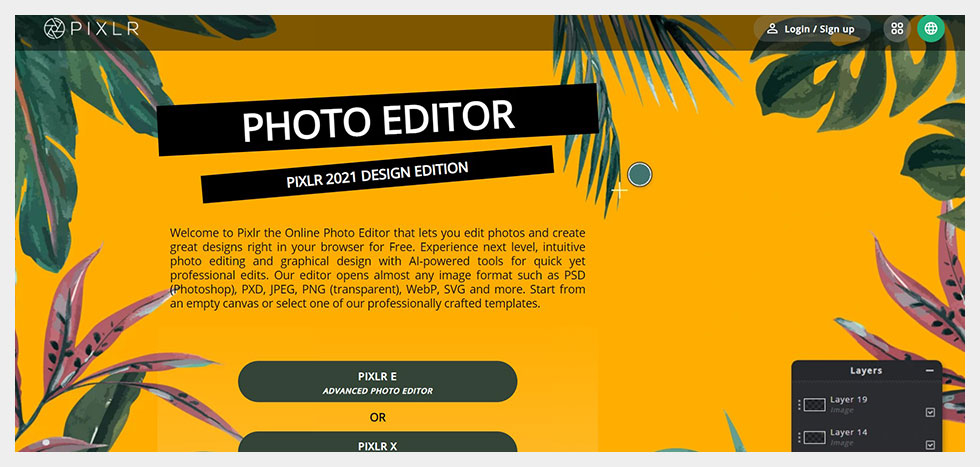 What is Pixlr?
Pixlr is an online image editing tool that is free to use on its basic plan. Available in 28 languages, its widespread use accommodates tens of millions of users every month. For those who struggle with photoshop and other elaborate design software that caters more for professionals, Pixlr offers a more simplistic performance that is user friendly.
Pixlr Cost:
Basic – Free basic tools and limited options supported by ads
Premium – $7.99 per month
Why Use Pixlr?
Pixlr is an excellent, free app for basic design and prototyping needs. It offers an unlimited library of high-quality stock photos and vector graphics to use in your designs. You can apply sophisticated graphics like bump maps, heat maps, or contouring in a matter of minutes using Pixlr. Additionally, you may modify the colour, size, and arrangement of elements in your designs before pressing publish.
And unlike other design tools that require you to download an application or hardware device in order to use them, this web-based application is easy to learn and use, and has a massive community of users. It's perfect for non-designers who want to prototype quickly and easily. The best part is that you don't need to be an expert designer to use Pixlr.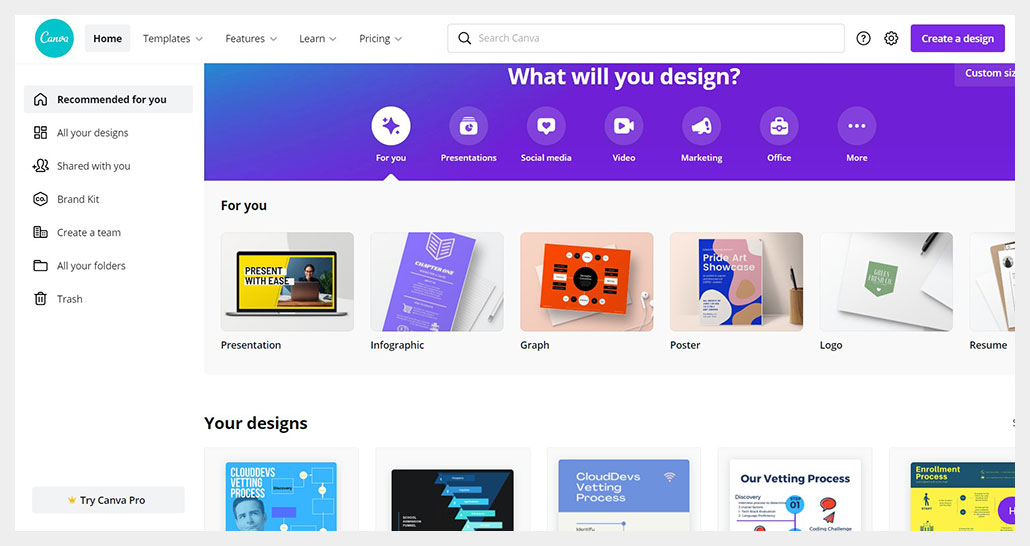 What is Canva?
Canva is a fantastic graphics design tool that offers multiple features that allow you to edit a range of design content in a simplistic and user-friendly interface. It is one of the most in-demand online design tools in the market. It is a fantastic tool for curating a variety of social media posts.
Canva provides a range of free slide templates that are ready to go for all manners of social media channels and all your marketing purposes. You can access its design tool without signing up for the site, but by signing up, you have the option to save your drafts for future purposes.
Canva Cost:
Basic – Free
Pro – Monthly – $12.95 per user
Annually – $9.95 per user
Why Use Canva?
Canva is an online collaboration tool that allows you to quickly turn text into designs, animations, and logos using simple drag and drop rules. It is a must-have site for anyone serious about the quality of design, and you can use Canva to create presentations and other assets for your brand.
Designers have been using Canva for years to make their job easier. Yet, Canva is a non-designer-specific site that makes it easy to share information about your web projects, talk about industry trends, and generally promote your business.
Using tools such as Canva can help you create a strong brand identity and launch a variety of design-related projects.
SketchBubble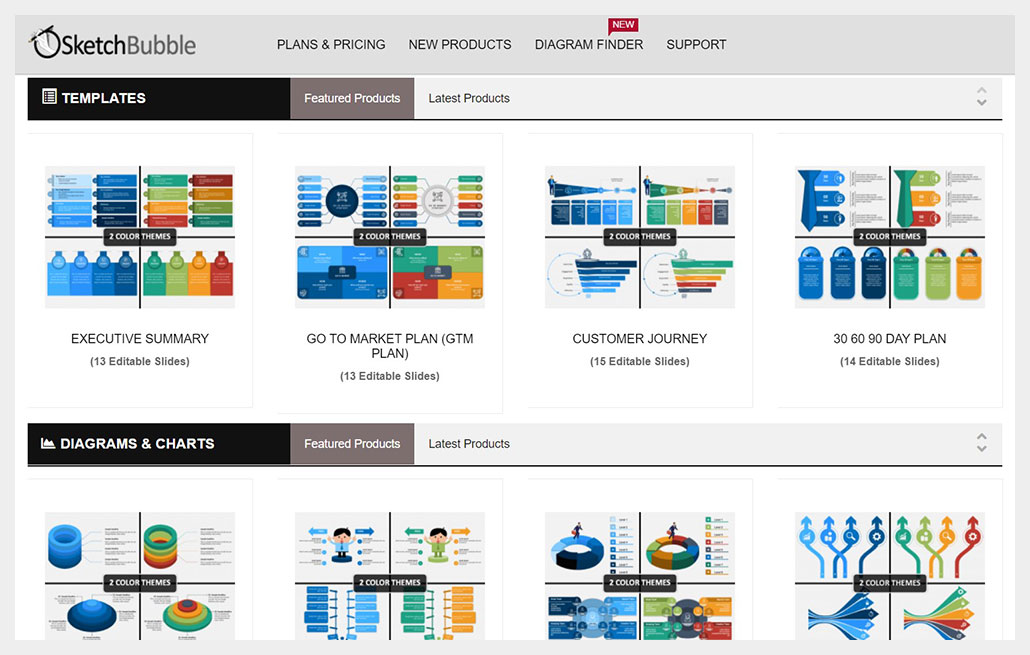 What is SketchBubble?
SketchBubble is a highly convenient online design tool that offers an extensive collection of innovative and professionally designed templates easily customisable for all your presentation requirements.
During your annual subscription period, you may download as many templates as needed. You no longer have to waste time creating slides from scratch each time you have to present for a meeting.
SketchBubble Cost:
$49.95 per month
$199.95 per year
Why Use SketchBubble?
Whether you're a business owner, a marketer or a teacher, conducting presentations is part and parcel of your work-life. And one of the most time-consuming aspects of prepping for a presentation is the creation of those slides. While you want to have them content-packed, you need to ensure they are designed in a way that makes them appealing to go through. You can have the most exciting lesson plan or the perfect marketing pitch, but if your presentation slides are a bore, you're bound to lose your audience.
You can use SketchBubble to create the most eye-catching MS PowerPoint slides that can take your marketing decks, webinars, workshops, meetings and proposals to the next level. But it's not limited to PowerPoint. Aimed at helping you take you create professional looking presentations, all SketchBubble templates are compatible with Apple Keynote and Google slides, so you need not worry when switching between home and office devices.
Stencil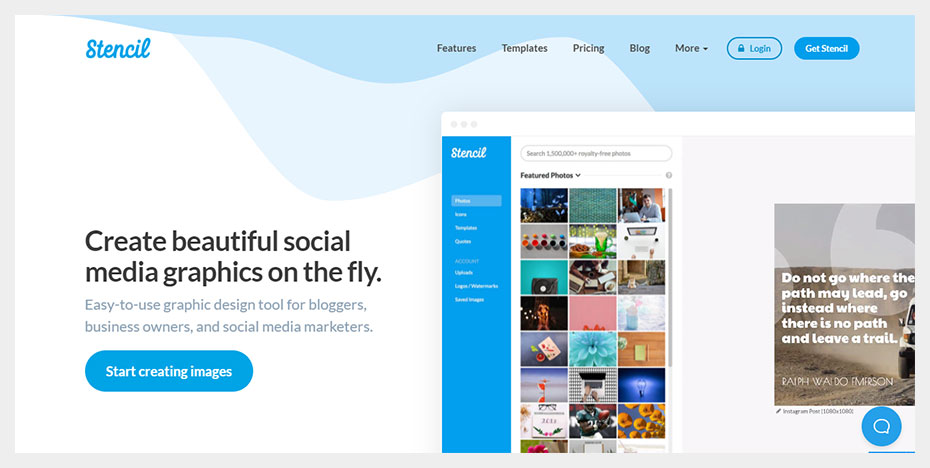 What is Stencil?
With Stencil, you have access to a variety of pre-made templates for many different design purposes. You can use the existing range of templates available on Stencil for producing ebooks, marketing and promotional materials and business letters. The site integrates stock photos, icons, quotes and allows you to add a typeface of your preference. However, It is required that you sign up to stencil's platform to download the designs you create using the platform.
Stencil Cost:
Basic – Free limited features
Pro – $9 per month
Unlimited $12 per month
Why Use Stencil?
Since 2012, the Canadian company has been making its community happier and more productive with the help of its services which allows its users to create and share content easily. Today, anyone can use Stencil to make your own cool conetnt—and get feedback from designers around the world.
For instance, with the use of the Stencil app, users can highlight the text they want (whether it's from an ebook or a quote) on any site and immediately turn it into a sharable image. Additionally, you can even incorporate text into an image that you find online, which makes it perfect for content creators like social media specialists and bloggers.
You can use Stencil to make beautiful interactive digital content with your own images, and you to create printable templates for your websites, product displays or social media profiles. It is used by many eCommerce brands & developers as a free, easy to use tool for creating incredible prototypes of pages.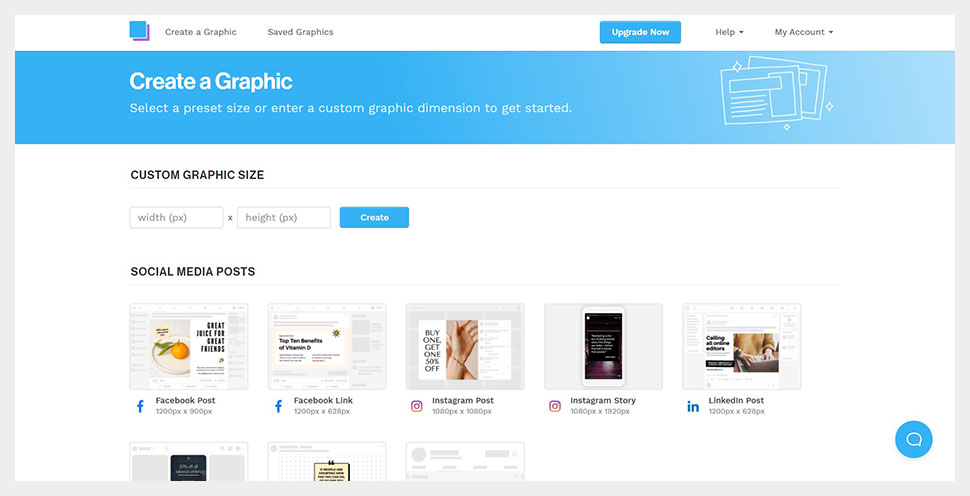 What is Snappa?
A impressive and versatile design tool that can be utilised for blogging, infographics, social media posts, banners and ads alongside much more. Based on your requirements, you may customize an existing template or create your design from scratch. You can add image effects icons, vectors, typefaces and more.
Snappa Cost:
Basic – Free
Pro – $10 per month
Why Use Snappa?
The handy thing about design tools like Snappa is that you do not need to be a professional to use them. If you've ever done a layout for someone else's blog, for example, or created promotional items for an online store, you know how beneficial these tools can be as opposed to creating content from scratch using tools like Photoshop.
Designed for speed and ease of use, this cloud-based app is best suited for generating graphics content for social media and marketing related purposes. A great alternative for the more popular and complex software tools, Snappa offers an easy-to-use interface for non-designers to conduct image editing and creative projects.
Snappa is the ideal tool for small businesses and content creators to save time and other resources, as it makes whipping up graphics super easy. It is excellent for designing social media posts, design layouts for blogs and social media ads. It offers ready-made templates that fit the varying size requirements of the different social platforms that allow you to quickly put together content to suit your preferred platform without having to constantly look up the sizes and dimensions for photos in the different social channels.
PicMonkey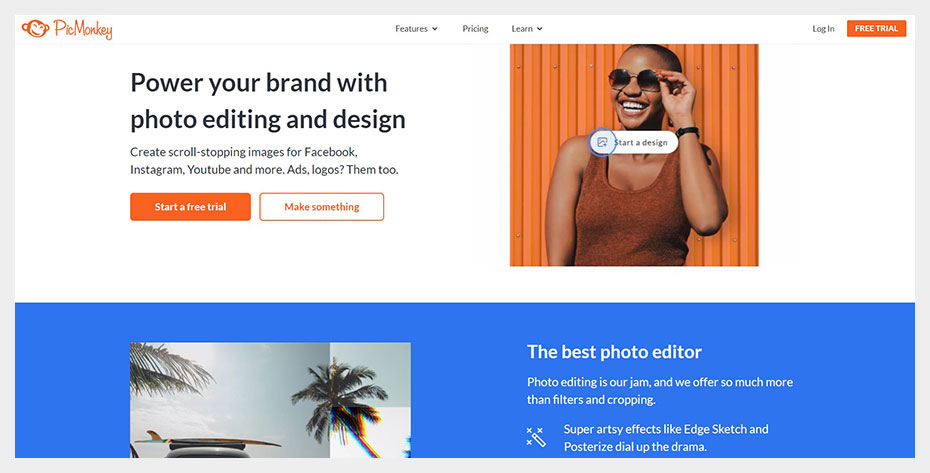 What is PicMonkey?
Picmonkey is your one-stop solution for all your branding requirements. This site offers a wide range of fonts and customisable vector graphics to create imagery for multiple purposes. Utilise the existing templates to make your own to suit your needs.
Utilise PicMonkey's stunning templates for logos, banners, thumbnails or a range of products from business cards to other branding requirements.
PicMonkey Cost:
Basic – $7.99
Pro – $12.99
Why Use PicMonkey?
If you make content for a living (or even if you don't), it's likely that at some point, you have encountered the need to create or edit images. PicMonkey is one of those versatile design tools that can be used to create wonders with your images. It's super easy to use and provides lots of great features, like photo editing filters and cropping tools, canvas or grids for layouts. It also has on offer drag and drop page builders for content, and plenty of other features that will help you get your project done quickly and easily.
Conclusion
When you're starting something new and have a budget, as non-designers it can be difficult to justify spending money on hiring design talent or investing in pro design suites. So if you have the time and the interest crested in your designs, it can be worth looking at alternatives to creating content.
Design isn't just for graphic designers anymore. With the explosion in online sharing and collaboration and the arrival of social media in the form of blogs and wikis, non-designers are finding themselves in the thick of it all, carving out a niche for themselves in the creative community.
By utilising some of these online resources, you can quickly and efficiently put together a design aesthetic for all your creative ventures on your own, all without the need to source and hire design talent. Most of these tools require no prior experience due to their simple layout and self-explanatory customer interface and the best part is that most are free or atleast provide basic plans for free so you can test them out at your leasure.