What is the first need for any new business in recent times?
Identity. Right?
Because when the business grows, the public recognizes the company or business by the logo. An attractive logo will definitely contribute to the new organization. It will help attract the target audience and makes them feel connected.
In a world, where you can get every item online, you can also find design agencies, logo maker sites, studios, graphic designers and premade logos for sale as well.
Do you want to launch your online company at the earliest? Then, you can search for premade logos that are already designed and advertised on websites for sale. You can check the thousands of profiles online and purchase them right on the spot.
How to Get Premade Logos that are Kept for Sale?
It is an easy option, provided the thousands of designs available on the internet. If you want to make some changes in the model, then it will take time. But this method is not recommended for everyone. Only persons with an acute knowledge of the industry can try this way to get the best logo.
There are three types of situations when you buy a ready-made logo:
Yes, you have started a business, but you have doubts about the appearance of the logo. If you are not able to make out how your company logo should look, then look for motivation from thousands of options.
Does your budget have budget problems? Then the best way is to opt for ready-made logos.
Your new company has made a roaring start. Now, the time has come for a logo to be introduced to the public. You do not have time to relax, think and ponder. So, you opt for the ready-made logo.
Don't you have any of the above-mentioned problems in your new business? Then, go by your instinct. Opt for your own logo. The reason, ready-made logos have their own limitations.
Limitations in Premade Logos for Sale
They already exist online and are not designed specifically for your business. The main reason, you have to rely on the design that already exists.
The most important factor. The logos are already displayed. So anyone can take the idea and made a similar design.
Similar to all businesses, there may exist several cheat companies or website owners. So, they do not offer rights to the logo.
Top 10 Marketplace to Buy Premade Logos
Above are only minor distractions. Now let us look into some websites where you can buy excellent premade logos.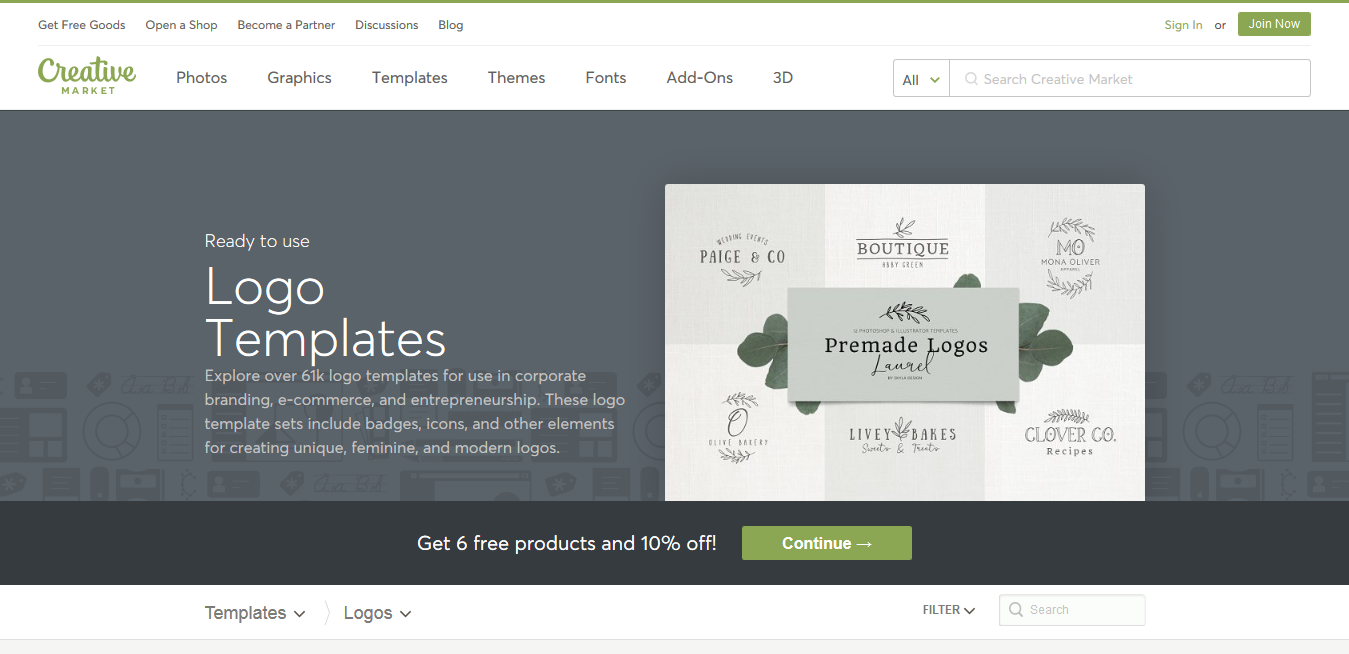 CreativeMarket is one of the best marketplace to explore over 61k logo templates for use in corporate branding, e-commerce, and entrepreneurship. These logo template sets include badges, icons, and other elements for creating unique, feminine, and modern logos.
Moreover, CreativeMarket have thousands of other categories to shop i.e. Website Templates, Brochure Templates, Flyer Templates, Stationery Templates, Business Card Templates, Invitation Templates, Magazine Templates, Email Templates, Social Media Templates and much more.
Get 6 free products and 10% off!
Penji – #1 Unlimited Graphic Design Membership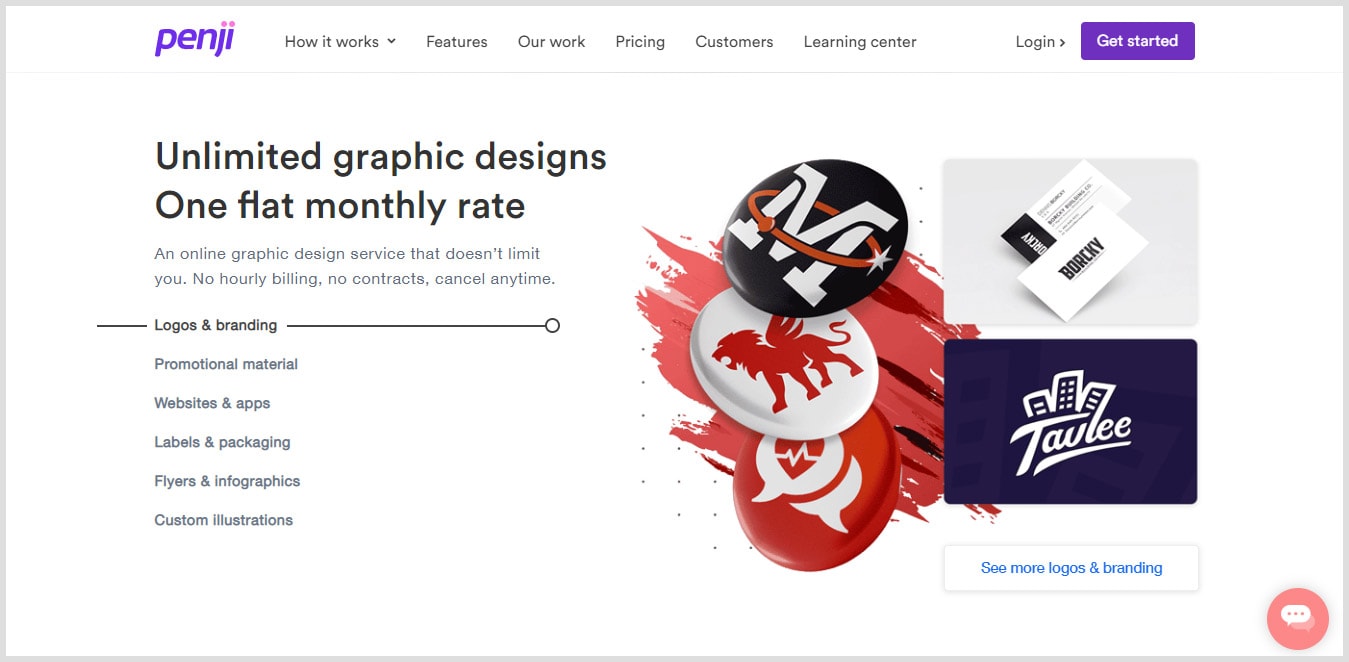 If you're looking for an on-demand graphic design service to create your next logo, Penji is there for you. Different from template designs, their designers don't use templates to create logos. Instead, Penji will create custom designs based on your request. Starting at $369/month, users receive designs and revisions for any project they request.
When it comes to your logo, you can add a description of what you want and select the colors you want to include. If you have inspiration from other logos, you can attach images to make sure your designer knows the direction to go with. Once complete, you can download your files and receive them immediately.
LogoGround – Premade logos for sale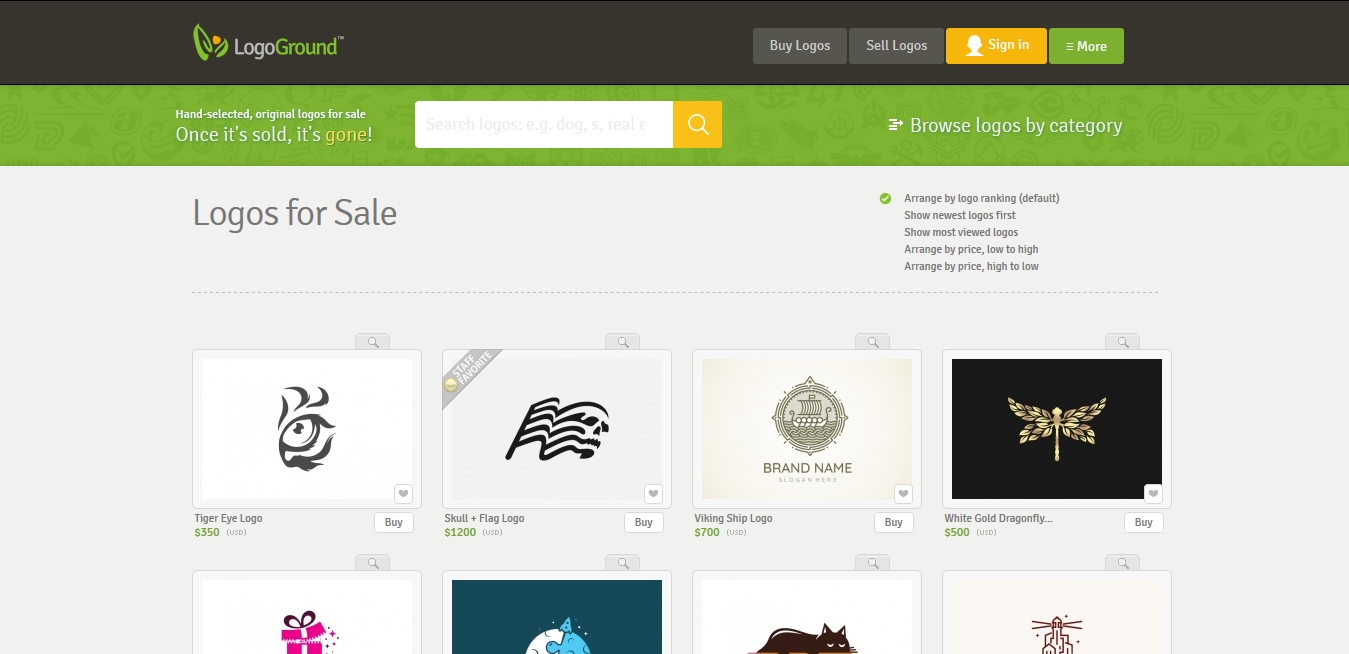 As the name suggests, the website is a stockpile for logos. If you are a logo designer, you can also submit your models. The price can vary from 150 dollars to 500 dollars or more. You can get varieties for your every business.
But the starting price is 100 dollars. But unlike other websites, every logo design is checked for quality. It shows other details such as ownership, money matters, and customization. Are you a buyer? Then you get options such as if there need to be some modifications. You have to provide the contact details or tell the logo designer of the modifications. Check the website for further details.
LogoMyWay – Logos for Sale and Ready-made Logos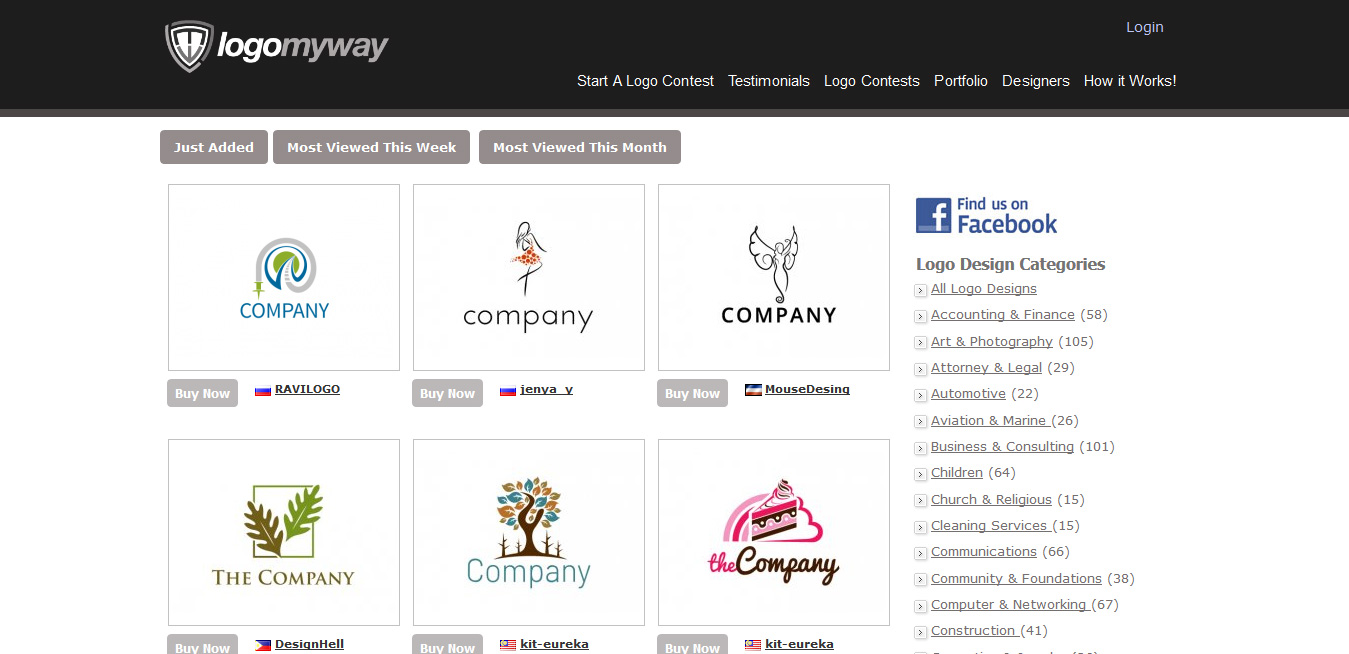 Similar to Logoground, logomyway has the same kind of navigation. In the first view, you get the collection of ready-made logos. In every logo, you can find the price as well the information on the designer.
For the final step, you need to provide your contact information to complete the process. As per the guidelines provided by the website, the logo gets delivered to you within a short time. You also get to see the other logo designed by a specific designer.
Do you want to keep a contest with the registered web designers for your business logo? You can do so but there is a listing fee. Check the website – Start A Logo Design Contest for further updates. The minimum amount of any logo is $200 and the maximum amount is $1000.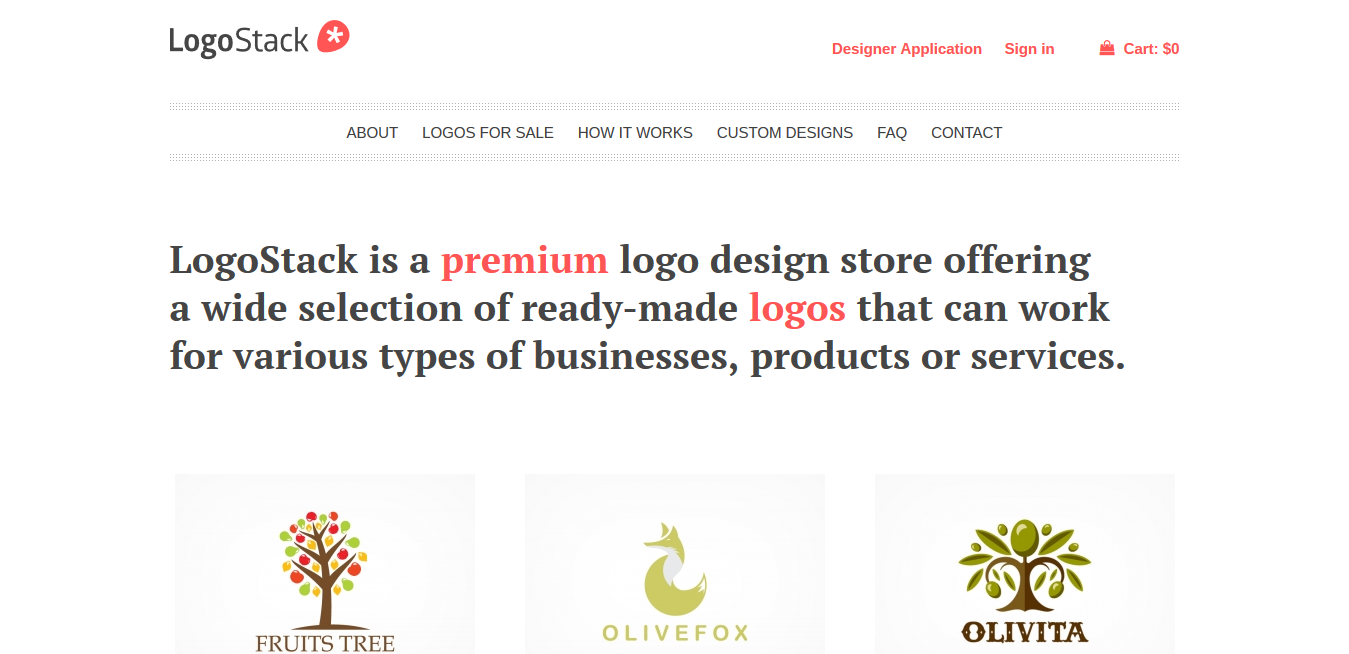 The website promises another quick service. You can complete the easy procedure. You can get every logo having various prices. The price tag is attached to every logo. You just need to fill the contact details. That is all. Then the process gets completed when you get the full copyright for the logo. The price of any logo depends from $220 to endless options.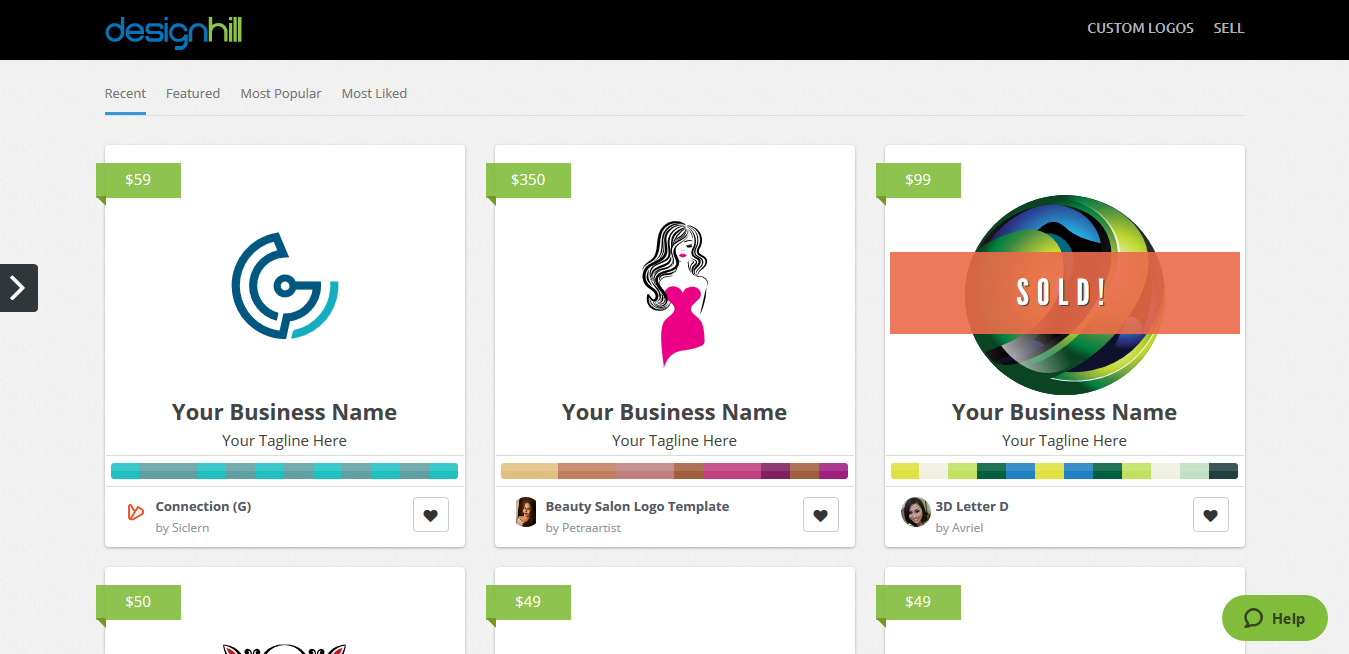 This website has many premade logo design templates that can suit any business industry. The website owners have kept the buying process in very simple steps. The first price starts from $129 to endless options depending on your requirement.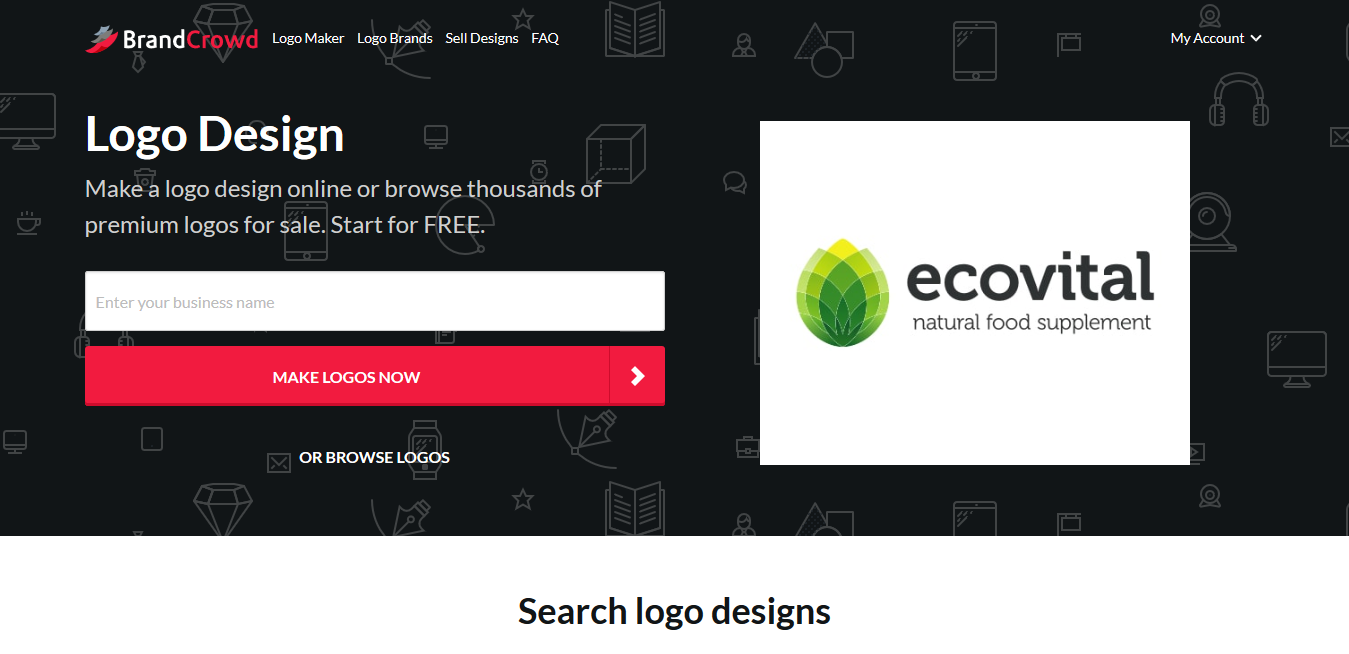 If you want to be successful, you have to outsmart your competitors in terms of product or service. In this website, you can sell a logo and also your domain. Yes, the price for the logos starts a bit high on $250, but they are worthy designs.
Being a customer, if you move to the next stage, you get to know the info about the designer. In the same method, you also get to know the logo samples from the specific designer. You also get to know about updates regarding the logo for an industry.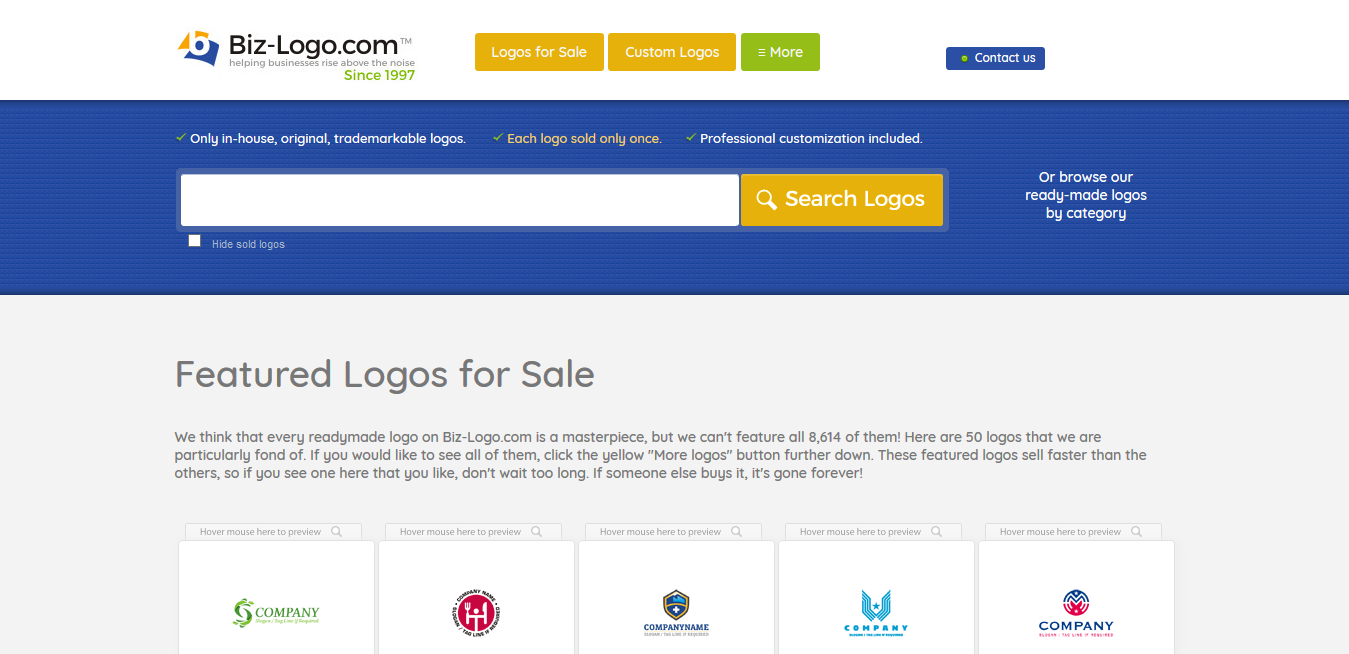 The price range on this website starts from $95 to the end of $145. The customization of logo design is also included in the final price. There are many websites, which can sell one logo to different sites, but in biz-logo, it gets sold only once. You can also get information about the sold logos. You can also gain information about the rate as well rights given to the buyer.
GraphicRiver – Best readymade logo designs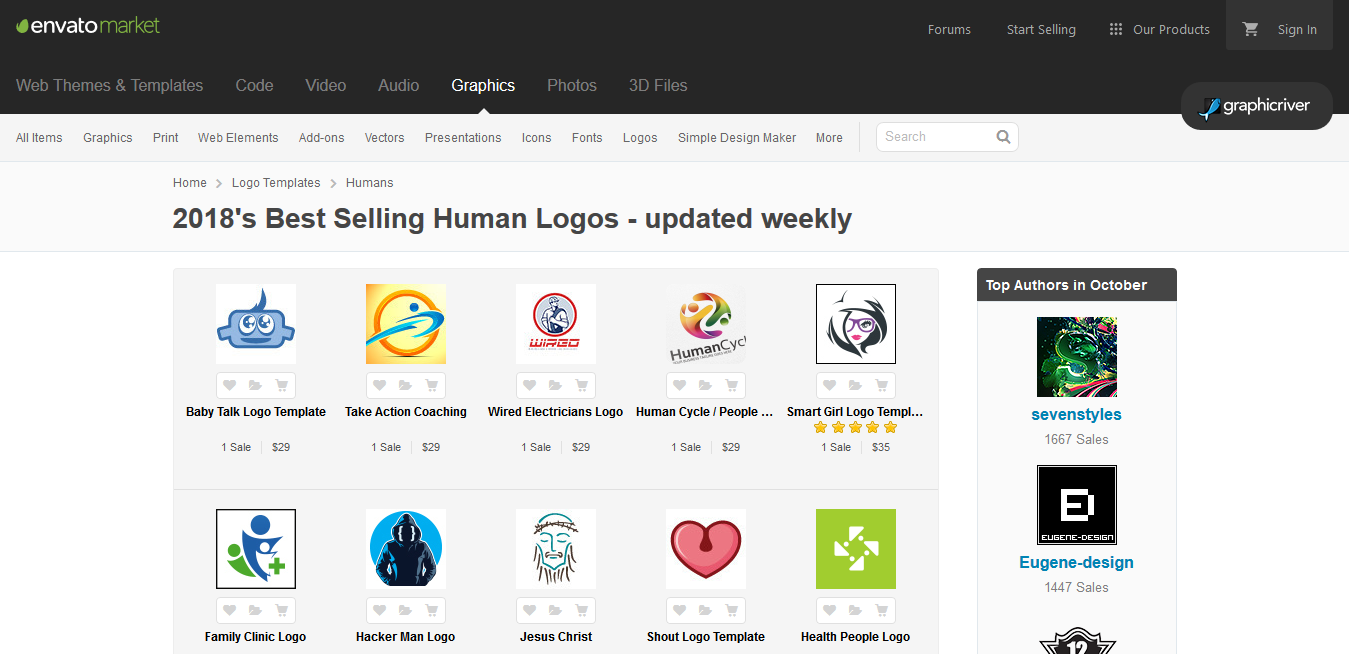 Among the various websites mentioned in this article, this website gives the best minimum charge for a logo – $29. New businesses can buy logos for this economical amount. So far, the website claims to have sold 1.5 million logos. To know more, check the license details.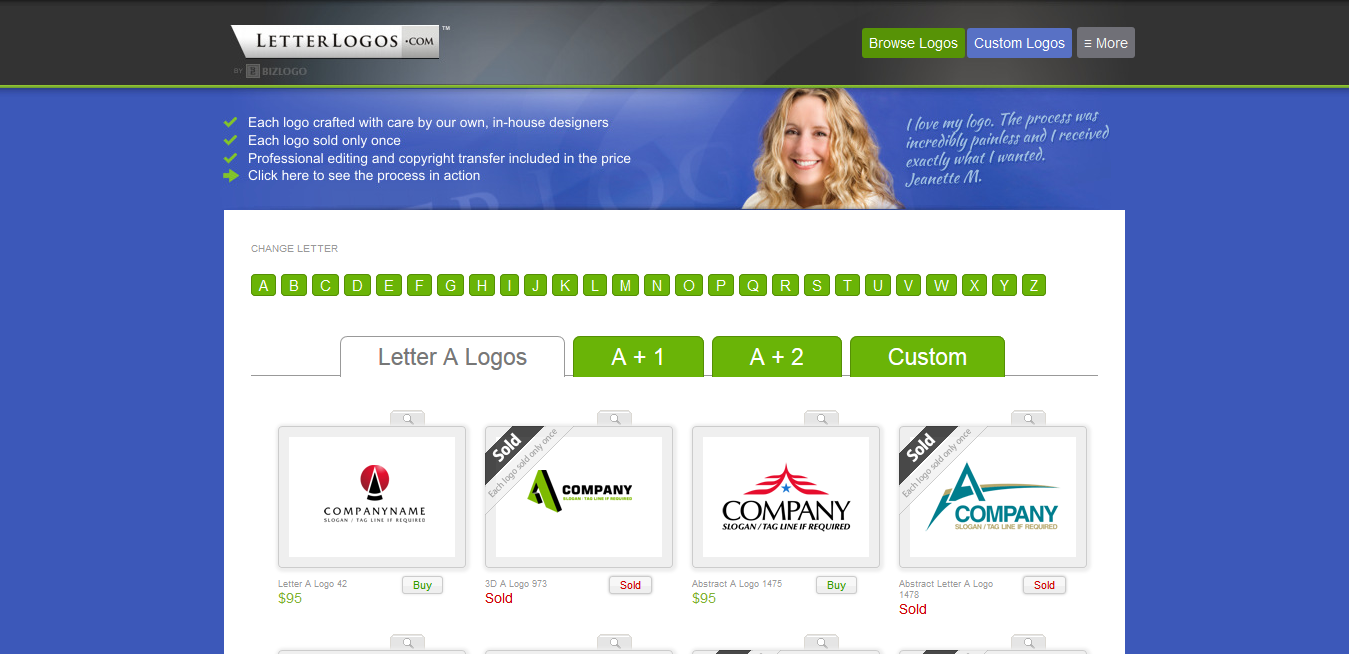 Do you want logos with letters? Then you can purchase from this website. You can get a logo for $95 with even modifications. And keeping with the tradition, a logo is never sold twice. You can design a sample with brand initials. If you have selected a specific logo, go along the process. And at the last stage, it will show the price and logo rights.
Conclusion
So we come to the last part of the article of premade logos for sale. We have also dealt with the pros and cons of buying ready-made logos. But please note, you will be thrilled with the process of creating a logo design for your company right from the start to the finish.
It is always vital to creating a new identity mark for the new business. Then the essence and flavor of the logo will catapult the name of your company into a brand.
Let us imagine, you have inherited a company specializing in home care services in Bangalore. Your father has given the management responsibilities to you.  Now, the website design has got completed and want a logo of your own.
Since you have got less time, you check online for a logo and want the launch to happen as fast as possible. You read this article and selected the best logo for your website and company. Your company members are confident that the logo will enhance the name of your company and make it to a brand.