Are you an existing or upcoming nonprofit looking to discover how you can use social media for your organization to thrive? You need to learn more about using social media for digital marketing.
Nonprofits need social media now more than ever. With it, these organizations can reach a larger audience faster and cost-effectively.
This is the kind of marketing that drives organizational growth and change. You can use social media effectively to market your organization, boost funding, attract donors, and engage more volunteers.
All the above will lead to the fulfilling of the nonprofit's obligations. Most nonprofits indeed focus on achieving more with less. Therefore, raising awareness of what your charitable organization does will likely boost your performance.
A survey done recently of nonprofits revealed Facebook as the major nonprofit social media network. Twitter comes second amongst the most-used social media platforms. Other commonly-used channels are Instagram, YouTube, LinkedIn, and Pinterest.
Remember that social media influencers can spread the word about your nonprofit vision to larger audiences.
To market your nonprofit effectively, ensure these individuals learn much about your organization.
Nonprofit organizations continue to benefit more from social media platforms by:
Monitoring any mention of their organization using hashtags
Following up on partners through hosting interactive sessions
Identifying trends and opportunities for user-generated content
Read on to discover in detail what other nonprofits are doing using social media for digital marketing. You'll also learn extra tips on what you should do to keep growing as a charitable organization.
1. Raising Prominence to Increase Donations
Nonprofit organizations can hardly thrive and survive without donations. Digital marketing for nonprofits is a powerful means to boost charitable groups by enhancing their online presence. It allows them to employ some strategies towards attaining their marketing and donation goals.
More people are now using their digital devices such as smartphones and tablets for browsing. This is an opportunity for nonprofits to engage with an active audience.
Facebook is one popular social media platform used by nonprofits to boost their donations. So far, Statista states that the social media platform has over 2.8 billion active users monthly.
Nonprofits are using successful digital marketing strategies to increase their donations via Facebook. For example, the use of hashtags on their Facebook posts is critical. It helps to popularize the nonprofit's content and enables them to reach more people.
One way is using the same hashtags that potential donors often use. This is important towards improving the nonprofit's page visibility to help generate more donations.
Running ads on Facebook is another digital marketing strategy to gain more followers on Facebook pages. The Lookalike Audience is a Facebook tool that most nonprofits are now using as a marketing strategy.
The tool enables the organizations to target people similar to their current donors and supporters to increase engagement. The people they target via the Lookalike Audience may end up becoming committed supporters of the nonprofit's vision.
To increase the organization's prominence, you can also consider generating a Facebook survey. It helps in boosting engagement and followers.
As a nonprofit, you can also ask your followers to share your organization's content with others. This is done by posting information on their status sections with a tag directed to your nonprofit content. This is an excellent way to reach many people with your donation message.
Most importantly, avoid long posts on social media platforms to attract potential donors and supporters of your nonprofit vision. Most successful posts on Facebook are short because most people do not enjoy reading lengthy paragraphs.
So, if you write a long post with the necessary action link at the end, the chances are that most viewers may fail to see the donation link. Instead, always put the donation link at the beginning of your social media postings, followed by brief content.
2. Creating Community Fundraising Events
The charitable groups are now sharing their live events on Facebook and Twitter. They're also using Instagram live events to share information about fundraisers. This allows their followers to participate actively in raising the needed funds.
Live events are essential in allowing the present and potential supporters to obtain real-time updates about a fundraising event. Through this, they may become inspired to donate towards the course within moments.
As an organization, you might end up raising adequate funds for your pursuit from your YouTube channel. This is likely to happen as the organization becomes popular.
You can sign up for a free Google account for Nonprofits and click on the "Get Started" button. The Google for Nonprofits account will help your nonprofit organization to raise money via YouTube without the need for outside sources.
Other ways that YouTube has come up with to help nonprofits in raising funds include:
Fundraisers – this is similar to Facebook fundraisers. Once you post a video or Livestream, it displays a donate button next to the video post.
Community Fundraisers – this is important when multiple YouTubers aim at the same cause towards raising money via different channels.
Campaign matching – this happens mostly during community fundraisers aimed towards one cause. This is when other YouTubers or businesses show their matching pledges during community fundraisers.
Super Chat – nonprofits now pay to have their nonprofit messages insisted upon during a live engagement with different participants. This is a popular form of advertising during community fundraisers.
Additionally, Nonprofits will receive the maximum funds raised because Google covers all of the starter fees.
3. Raising Awareness and Marketing Nonprofit Vision Through Videos and Hashtags
Many businesses, including nonprofits, are now using social media to raise awareness and market their vision. Google's online video-sharing platform is now trendy.
Usually, video content for marketing a charitable organization's pursuit is more expensive and time-consuming to formulate than just words or images. However, this is the content type that can generate the most significant engagement among audiences.
That's why 87% of video marketers state that video gives them the positive return on investment (ROI) they need. Furthermore, 94% of video marketers believe that videos enable consumers to better understand their products or services.
Nonprofits are now using YouTube channels as an essential component of their social media marketing programs.
Ask the nonprofits that are flourishing using YouTube digital marketing. They'll tell you the importance of posting informational, yet captivating organizational video content.
Posting educational content on YouTube also helps nonprofits to create awareness of the ongoing projects. These are great ways to make your nonprofit vision visible to almost four billion people on YouTube.
Take note that your nonprofit video content should always be a well-established, search engine optimized channel.
Instagram is also an app for video and photo-sharing, owned by Facebook. It has over one billion users.
Both small and large nonprofits are now using hashtags on Instagram when publishing content and events. Hashtags help in building a following that may end up supporting your vision.
Nowadays, people search for online content using hashtags related to their areas of interest. So, Instagram offers organizations the option to host live events.
Other ways nonprofits can benefit from social media include:
Using Instagram stories to gain more followers by hosting interactive question and answer sessions about your projects.
Taking advantage of Instagram stories, which are viewed more regularly. So, when you highlight your best stories, you can increase the number of followers and inspire donations. Statistics show that the top three most effective social media content formats are Instagram Posts (78%), Instagram Stories(73%), and YouTube Videos (56%) To inspire people to donate, you can add donation stickers to your Instagram and Facebook stories.
You can also increase engagement and visibility in your Instagram and Facebook stories and posts by tagging other individuals or organizations you work with or who are affiliated with the organization in one way or another.
Also, when creating a story or a post, Instagram has a feature that enables you to post your location. This gives your content a wider reach and establishes your organizational credibility further. There are also ways you can apply these same features to your Facebook stories and posts. Remember that you can publish the same content shared on Instagram to other linked social media channels, like Facebook and Twitter.
Twitter is a popular social media platform with over 330 million monthly active users as of 2019. This is a site where nonprofits can post and interact with others using mini-messages called "tweets." Posting valuable tweets will help increase the organization's visibility and engagement with individuals and groups on social media.
How Nonprofits Can Use Industry Influencers in Their Social Media Marketing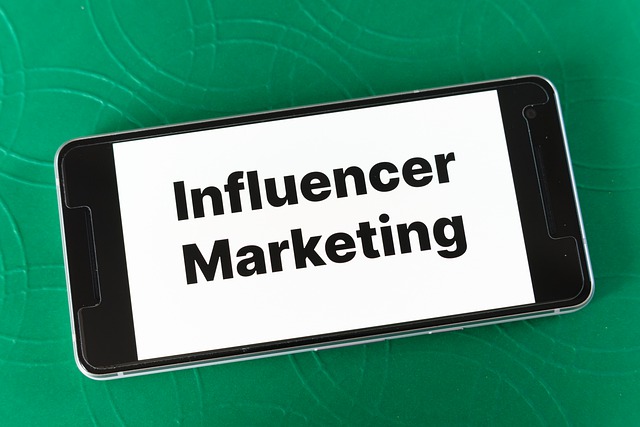 Most nonprofits are now making use of social media influencers. These are people with the best ability to spread the word about your nonprofit and its campaigns.
89% of marketers say that the return on investment (ROI) from influencer marketing is better than when using other marketing channels. This is according to influencer marketing statistics 2019.
Furthermore, almost two-thirds of marketers increased their influencer marketing budgets in the year 2019
Generally, there are three types of social media influencers as follows:
Citizens
Such influencer groups include donors, volunteers, activists, customers, and fans. They aren't paid, but they do all they can to actively market a nonprofit on different social media sites. Most of them have over 500 social media connections.
Professionals
Professional influencers are people with influence and authority in particular fields. They include journalists, bloggers, organizational partners, and political leaders.
Such professionals can access and influence a target online community. They can engage them to participate in a nonprofit's activity or event.
VIPs and celebrities
These influencers include politicians, movement leaders, musicians, athletes, authors, or actors with a huge following.
How can nonprofits reach out to social media influencers?
Immediately you identify key influencers, follow them on social media and get to know them better.
When approaching a social media influence, make strategic comments that enhance their content. Ensure you demonstrate your knowledge about them and what they do.
You can then reach out to them either through their social media accounts or email. Ensure you talk a bit about your event or campaign and the kind of help you're looking for.
Most importantly, let them know why the influencer's support is crucial to your organization's success.
How Do Nonprofits Benefit From Social Media Marketing?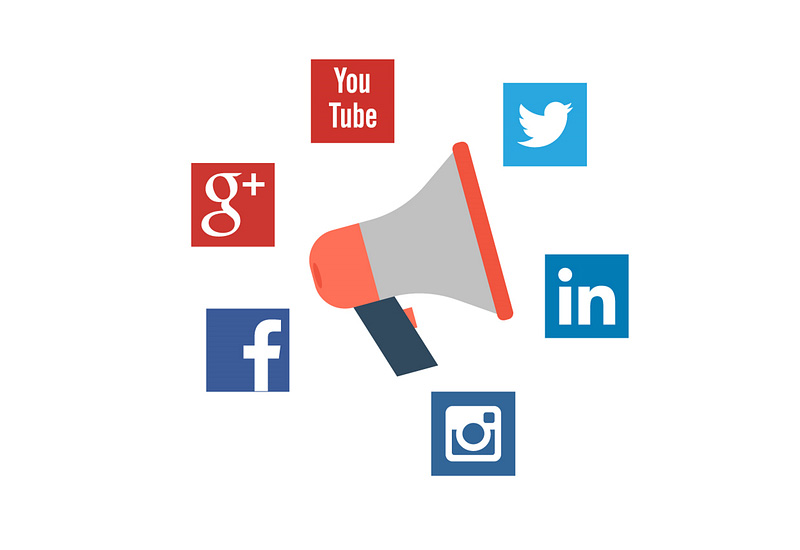 Some of the key benefits of social media marketing tools in nonprofits include:
Social media works on behalf of the nonprofit to spread the vital message about the organization's mission and vision to impact many people.
Postings on social media platforms are cost-free.
Social media enables nonprofits to attract new donors while retaining the existing donors and keeping them engaged.
Interactive nonprofit content posted on social media pages allows the audience to feel more involved, participate freely and even share the content to invite others.
Social media helps to grow a network of volunteers.
More Tips on How Nonprofits Can maximize Social Media for Digital marketing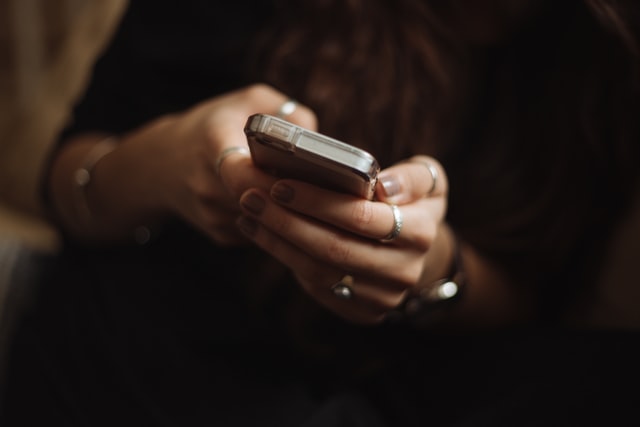 Nonprofits looking to maximize social media for digital marketing should always have a target audience. For example, you need to decide which social media platforms are appropriate to market your cause. To attain the best results, strive to use the best and famous social media platforms like Facebook, Twitter, Instagram, and LinkedIn.
Ensure you employ colorful images and designs, plus attention-grabbing content. Always check the accounts every day for traffic. Remember to also allocate the proper social media budget for things like paid advertisements.
Always post and engage the online community with quality social media programs that are significant to your organization's progress.
Choose to work with either a social media consultant or a volunteer with remarkable social media expertise. They will help you to create, maintain, and grow your social media platforms and programs professionally.
You can also consider the creation of a marketing and communications committee. This may consist of community volunteers with expertise in social media, print, advertising, and other related fields. Such people will offer you the latest information needed to enhance your nonprofit organizational brand to suit the vibrant online communities.
To stimulate increased social media engagement for nonprofit activities, ensure you prioritize contests and giveaways.
Key Takeaways
Social media platforms allow nonprofits to tell their stories to a broader public. That's why nonprofits are now making good use of social media channels to market their organizational activities and events.
Engaging the public through social media posts and videos will continue to benefit nonprofits. It will enable them to keep engaging supporters, increase brand awareness, and promote fundraising initiatives.
As a charitable organization, do not forget to reach out to influencers who may be willing to support your nonprofit agenda.
Remember to ask them if they would be kind enough to mention part of your organizational content in their social media posts. That way, your nonprofit vision will reach more people, perhaps causing a lifetime impact.